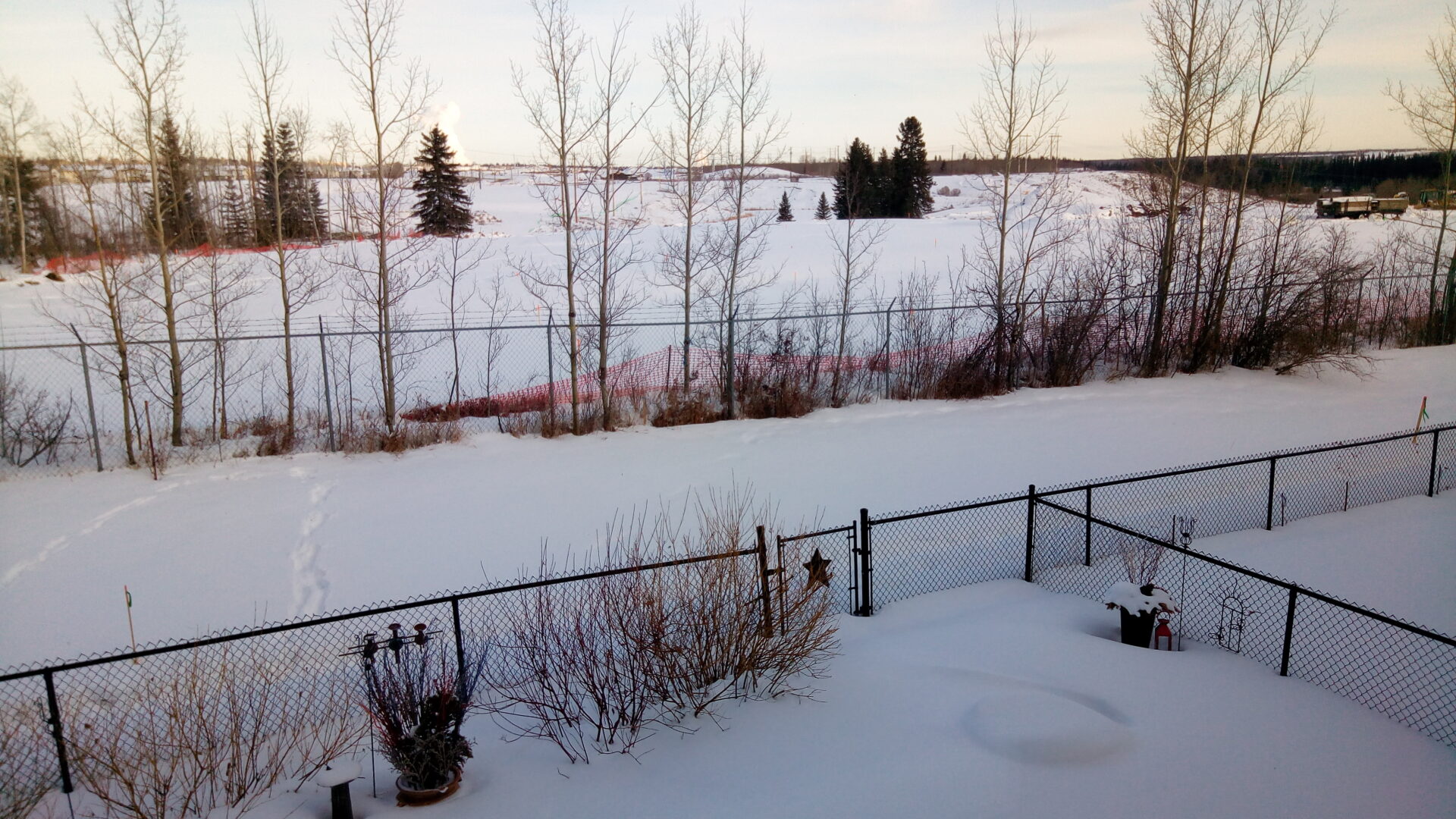 We have arrived in the frozen north!!  After living in Grand Cayman for 15 years and spending the last 2 months in Florida it has been a rude awakening arriving here in the winter, and the first time we asked ourselves why we ever left Cayman.  Fortunately we still have some clothes from our prior life that we can get out of storage bins at my sisters house.  We are hoping that the worst of winter has passed and the temperatures will start to rise, or maybe that is just wishful thinking on our part!!
Since our last post we spent the final week of our Florida time at friend Deb's lovely home in Sarasota.  Her home backs on to a golf course and we have enjoyed a lot of wildlife in the area, in addition to a few golfers.  Unusually, we saw a Coyote running down the golf course one afternoon.  Other than that we have seen Ospreys, Owls, Hawks, Sandhill Cranes, Bald Eagles and of course the ever common squirrel running amongst the pine cones.  Never a dull moment!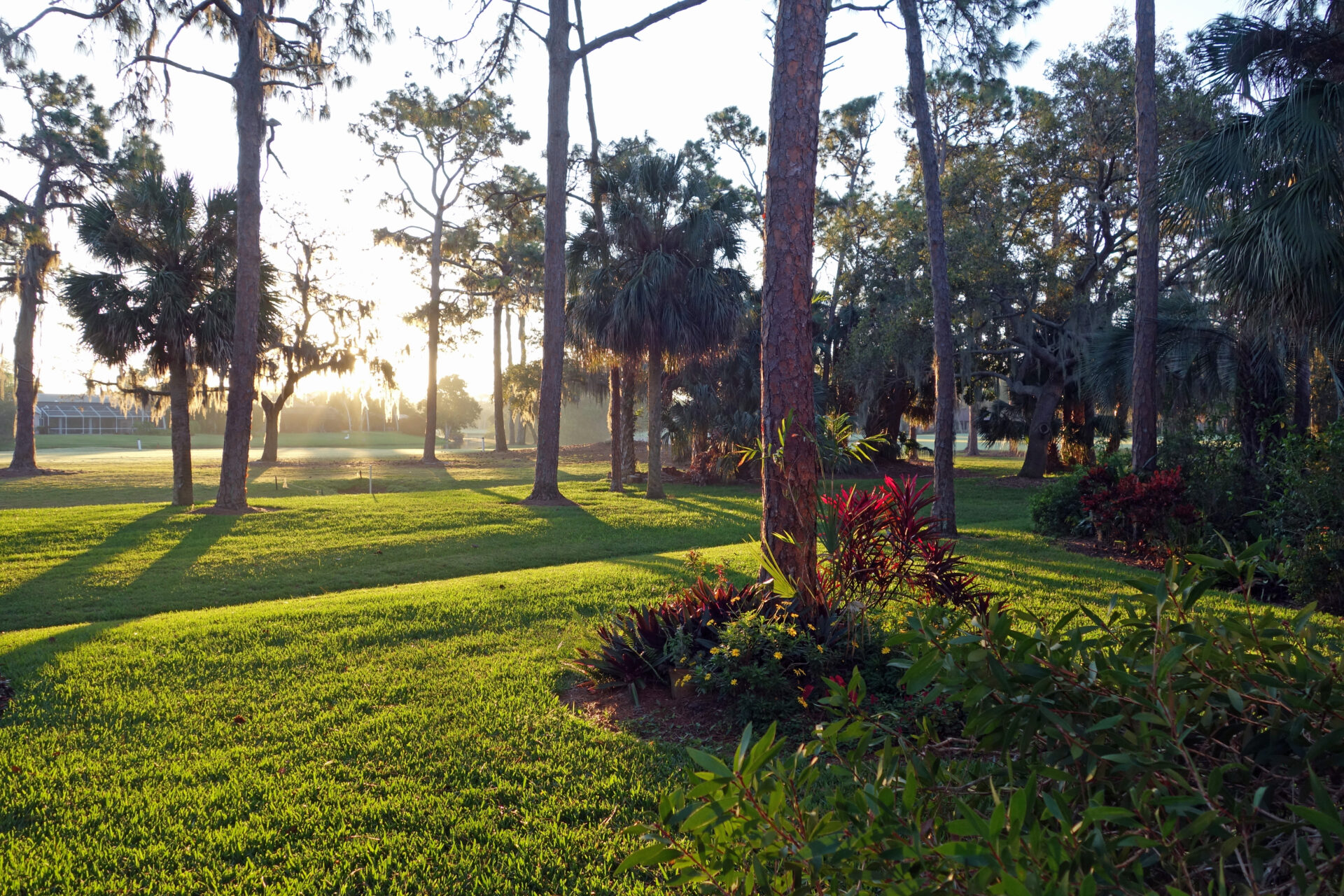 During our short time in Sarasota we had the good fortune to meet up with our very dear friend Mario who used to live in Cayman during our time there. Since he moved back to Canada a few years ago we have missed his exuberant personality, always up for a good time and lots of laughs, as well as being a great dive buddy.  This meeting came about when we found out Mario was coming to Florida for a bike trip on his Harley, and would be here at the same time, so our reunion was planned 🙂  We met at Old Salty Dog on Longboat Key in Sarasota for an afternoon of good times.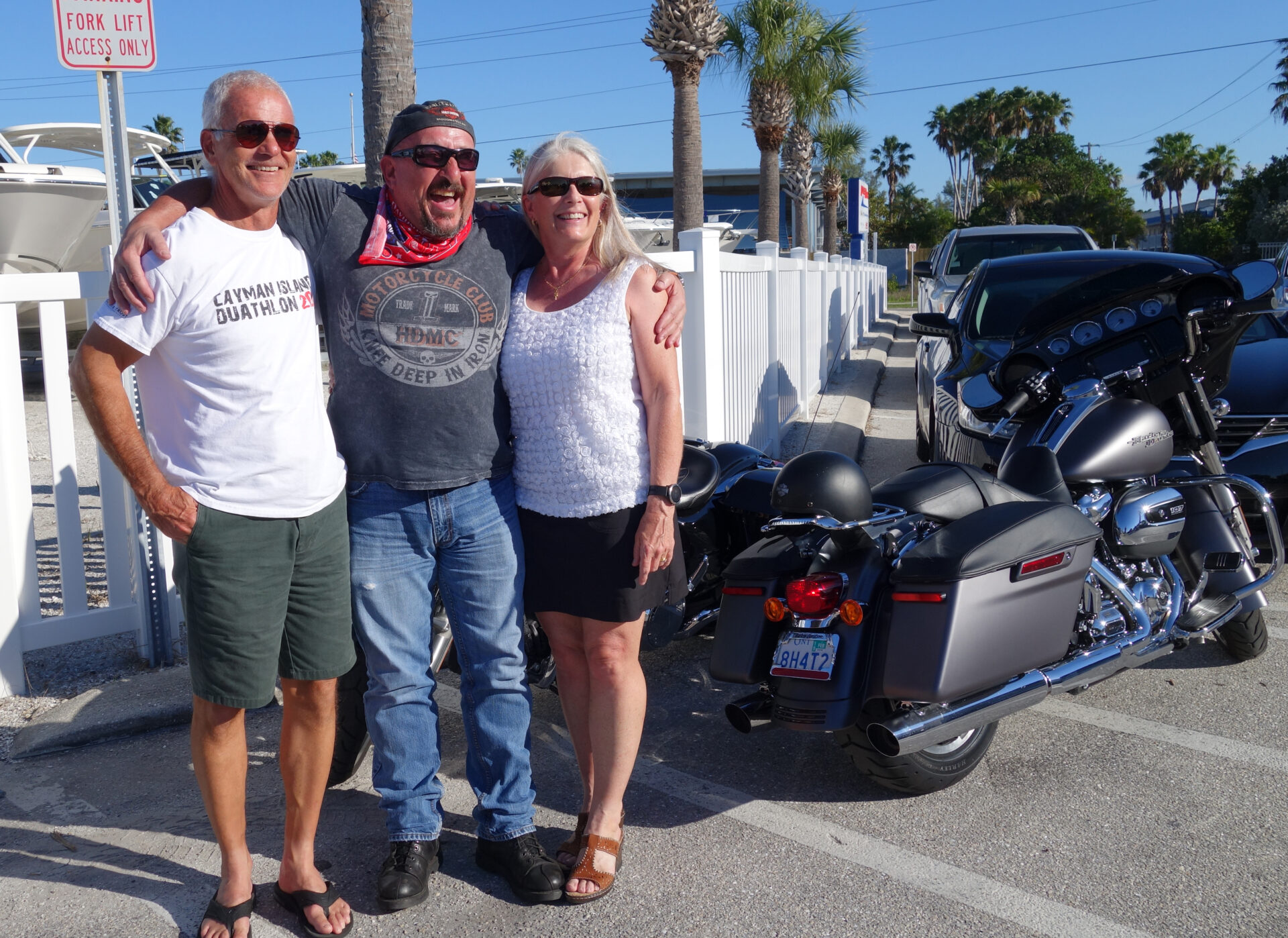 Deb, who is an art teacher, took us to St.Petersburg one day where we visited the Dali Museum and the Chihuly Collection at the Morean Arts Center.  Below is a small sample of the strange and unusual paintings by Dali.
The Chihuly Collection was certainly my favorite part of the day and below is a small sample of the numerous photographs we took.  The colors and designs are simply stunning with many items having similarities to the underwater world.
Our visit to Sarasota was over too quickly and we enjoyed our time with Deb and her friends, I even got to play cardio tennis one morning with Meg 🙂  The travel day started early with an 8am flight out of Tampa stopping in Minneapolis for an hour and continuing on to Calgary, Alberta.  Upon our arrival in Calgary we were met by our brother-in-law Dave who kindly took us to Blair's brother Bruce's home where we are house sitting for the next two months as he and Gail enjoy some warm weather in Phoenix, Arizona.
Our time in Calgary will be spent with family and friends but hopefully we will make some day trips out to the mountains and be able to post some nice photographs of our home town as well.  During this time we will be busy planning our upcoming 15 months in Europe, departing Calgary on May 23.  Having given up on the costly and time consuming process of getting a 1 year visa we must stay within our allowable 90 out of 180 days limit in the Schengen countries.  A lot of planning but we knew living a home free life would involve some work.