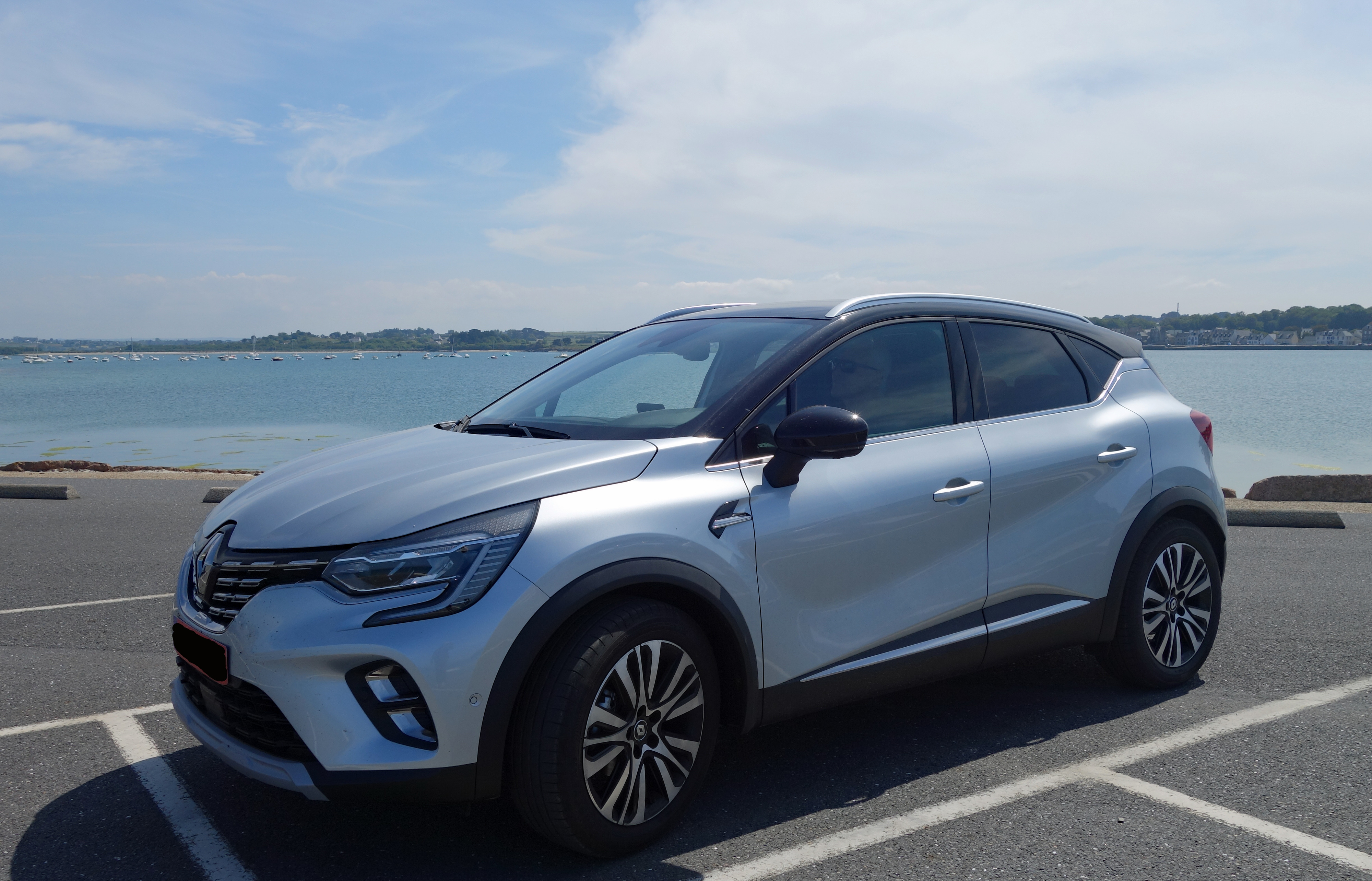 Say hello to our newest leased car, a 2023 Renault Captur, the same model we drove around Italy in 2022.  This is our 6th lease with Auto TT Renault Eurodrive and we are always really happy with their service, their delivery options and most of all their prices, compared to rental companies.  Covid continues to disrupt supply chains around the world and there is still a shortage of rental cars.  The result is that rental prices have skyrocketed, and that's assuming there are any cars available.  In early November 2022 Renault came out with their 2023 offers and we immediately booked a car while they were available.  The price for our brand new vehicle is $28.80 USD per day.  Because we are leasing and not renting it costs much less as long as your term is for more than 21 days, plus the lease is all-inclusive of insurance and 24-hour roadside assistance.  Roadside assistance can be a lifesaver if you have an accident and need help in English.  Insurance covers minor scratches and dents which is essential when driving a car through the narrow European streets.  We scraped our front bumper a few years back, not quite missing a big rock in a parking lot, and we had no extra charges to pay when we turned the car back in to Renault, that's amazing!!!!
We picked up our latest Renault at the CDG airport in Paris then headed north towards the Netherlands, our northernmost destination this trip.  From there we drove to Belgium, south to Brittany, France and then ferried over to Cork, Ireland from Roscoff, France.  Since the UK left the EU Renault does not allow their leased cars into the UK meaning we had to avoid any ferries that landed in the UK.  We will bring the car back over to France on the ferry at the end of August, returning the car to Orly airport in Paris.  Because our pickup and drop-off points are both in France, there are no extra location charges added to our lease cost.
Another wrinkle that took a long time to resolve this go round was whether we could take the car into Northern Ireland, which is part of the UK.  After numerous back and forth emails with Renault Eurodrive we finally got confirmation that the car would be fully insured but they could not guarantee we would not be charged VAT for importing a vehicle.  Fortunately I had researched that problem last year when we were first planning to take an EU car to Ireland and I have confirmation from the British Government stating that as long as we are visiting Northern Ireland for less than 6 months, and don't plan to live there, the car is not subject to import duty.
I know a lot of people don't like to drive in Europe but for us to be able to go wherever we want, whenever we want, a car is essential.  We like to stay on farms or in small villages, and visit out of the way places, which are not always on the rail lines or public transit routes.  On the rare occasion we decide to stay in a city, we will park the car and walk everywhere, but that is not our preference.  Besides, over the years Blair has gotten pretty darn good at driving over here 👏
I wrote a blog post during our first tour of Europe as nomads in 2018 explaining our logic for having a car and how it allows us to buy a few extras to make life more enjoyable.  So once again we will pack up our little car with a blender to make our morning fruit smoothies, a couple of pillows so we have something of our own to lay our head on each night, and comfy slippers to wear on the cold tile floors.  These small comforts make our nomad lifestyle just a little bit more enjoyable 😊