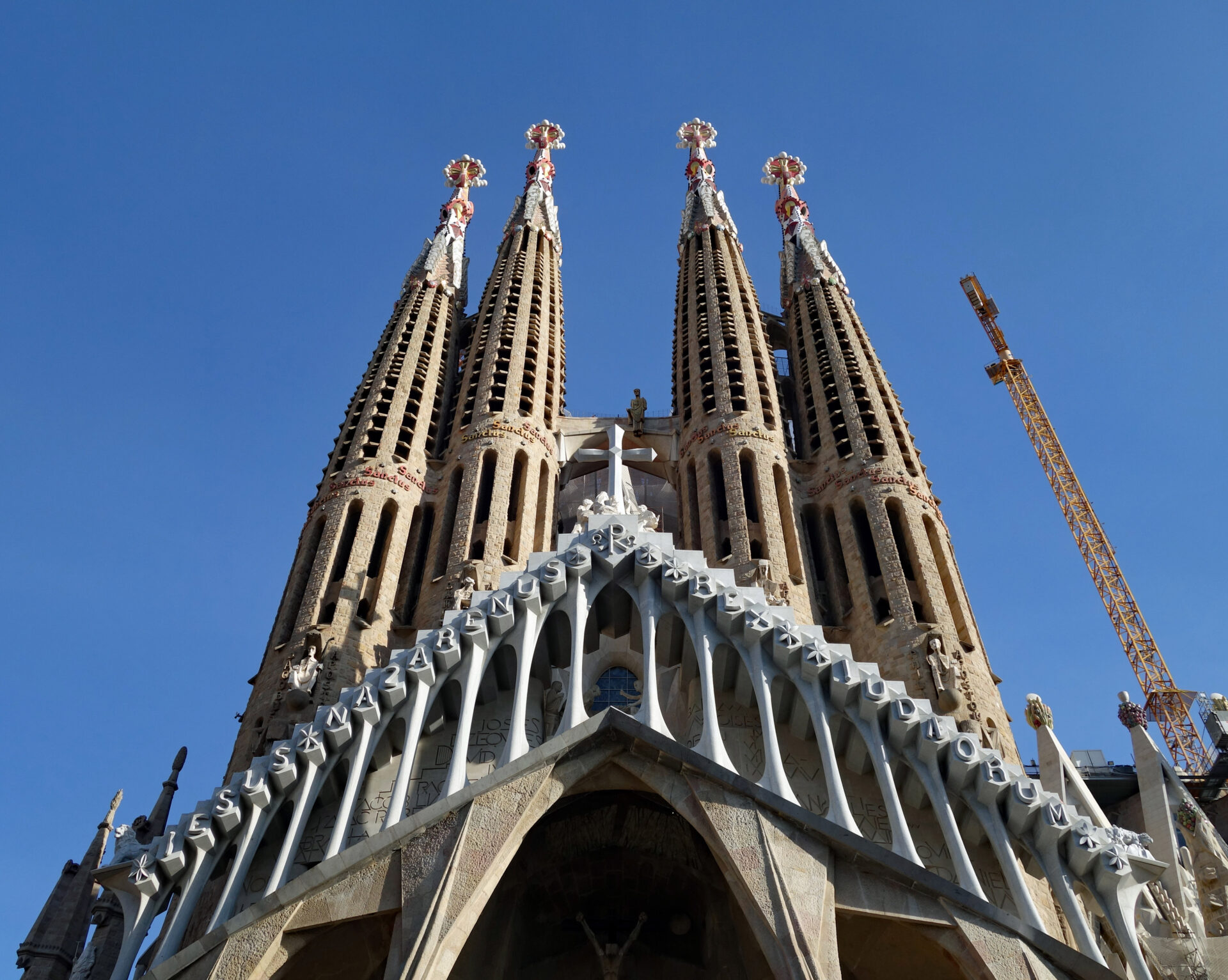 We once again flew with Pegasus Airlines from Istanbul to Barcelona.  This time our flight was in the middle of the day and much more pleasant than the previous night flight.  Our already brief time in Barcelona was cut even shorter when we found out there were huge demonstrations planned in the city center on December 21st, the day of our arrival.  Roads would be closed making access to our hotel impossible so we cancelled our first night's reservation and booked ourselves into the airport hotel.  Early the next morning we took a taxi into downtown Barcelona where all was back to normal once again.  Since 2017 Barcelona has been going through troubled times with many demonstrations and protests relating to the Catalonian bid for independence from Spain.  Aside from disruptions due to demonstrations the city is still a friendly and safe place for tourists to visit.
Arriving at the hotel we dropped off our luggage and enjoyed a 30 minute walk along festively decorated streets to the Sagrada Familia where we had reservations to tour the church.  On our way we passed by the beautiful Arc de Triomf in Ciutadella Park.  Built in 1888 as the entrance to Spain's World Exposition, the red bricks of this beautiful archway stand out against the blue sky and more muted colors of surrounding buildings.  The link above provides some good information about the design and details of the arch.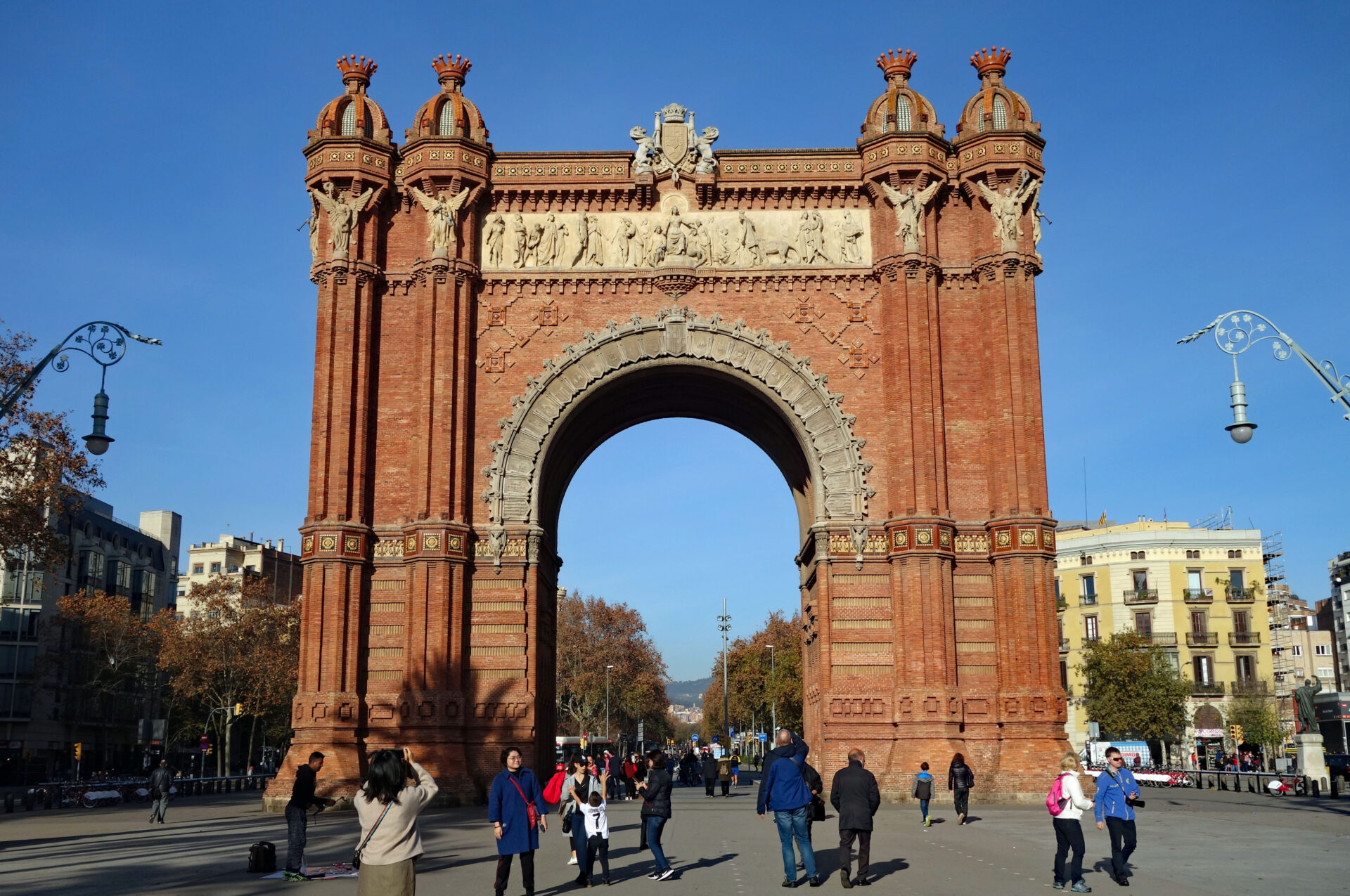 The Sagrada Familia is probably the most popular tourist attraction in Barcelona and unless you purchase tickets in advance, you may be unable to visit inside this landmark church.  We purchased our tickets online here for 29 Euros (32.95 USD) each, this included an audio guide and ride to the top of the Nativity Tower where we had wonderful views of Barcelona.  The elevator whisks you to the top and you make your way down at your leisure through the various spiral staircases stopping at viewing balconies on the way.  Once back down inside the church we spent a long time admiring the construction and design of this amazing building.  One of the most fascinating features for me was the columns which branch out at the top like trees.  Not only does this provide an interesting view but the 4 largest columns are the support structure for the central and tallest tower not even built yet.  The foresight of Gaudi's design and planning is amazing and the attention to detail everywhere can be overwhelming.  In my opinion it is much more beautiful on the inside than outside.  It would be interesting to come back once the church is completed as scheduled in 2026, the 100th anniversary of Gaudi's death.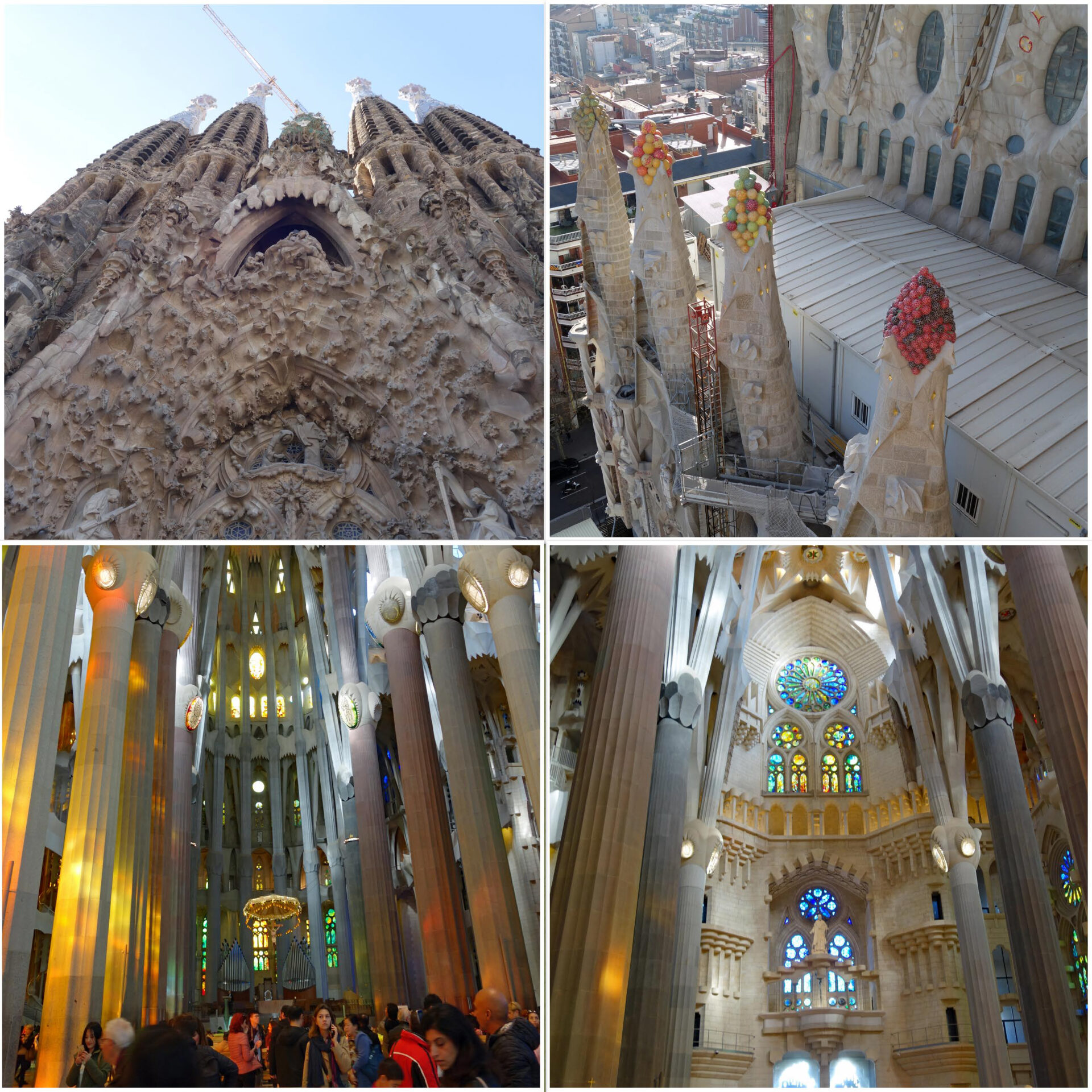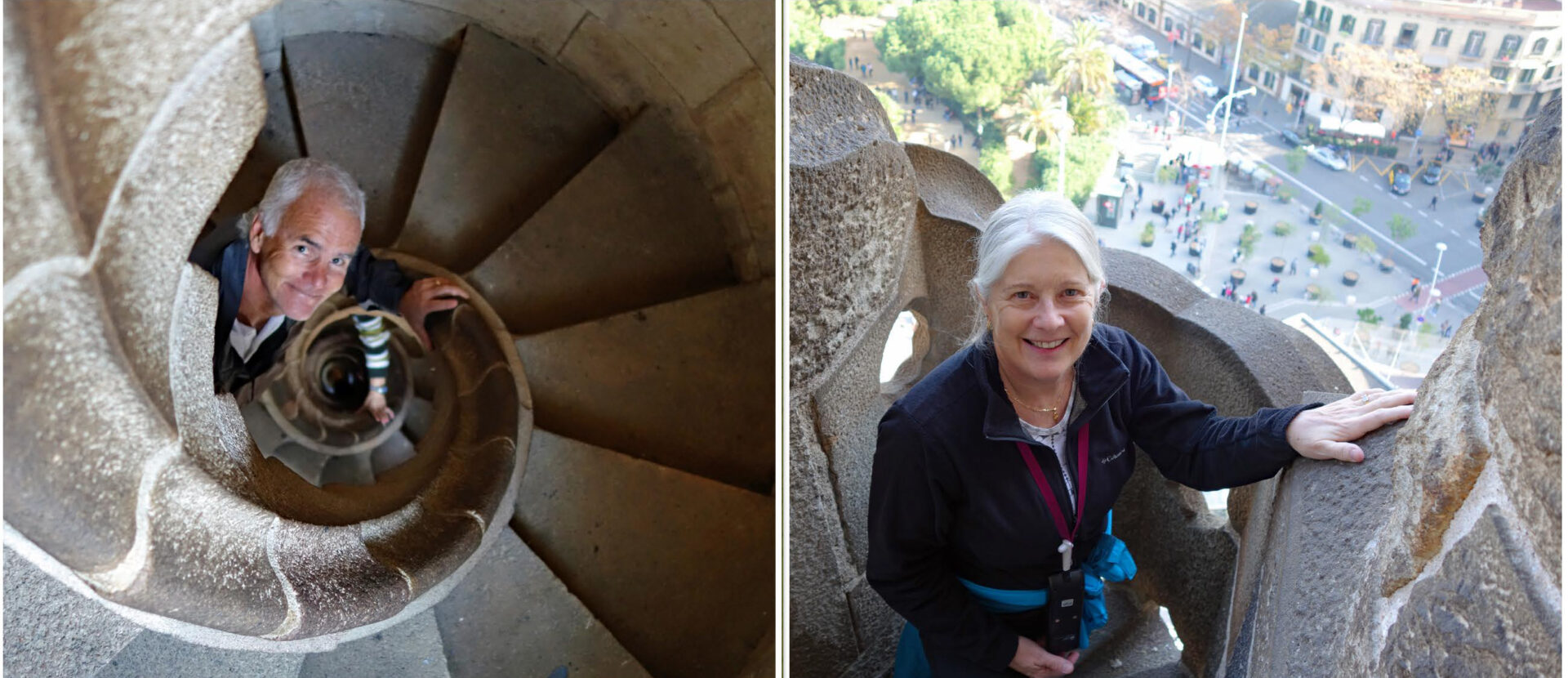 After the Sagrada Familia we walked to La Rambla, jam packed with holiday crowds doing their Christmas shopping, passing through Christmas bazaars and markets full of holiday treasures.  It was lovely to smell the pine scented trees and wreaths on display.  Something I noticed again this time in Barcelona is the open design of many intersections in the neighborhood just outside the old city.  The buildings are an octagonal shape, rectangular blocks with the corners cut off, which gives a feeling of openness in such a large city.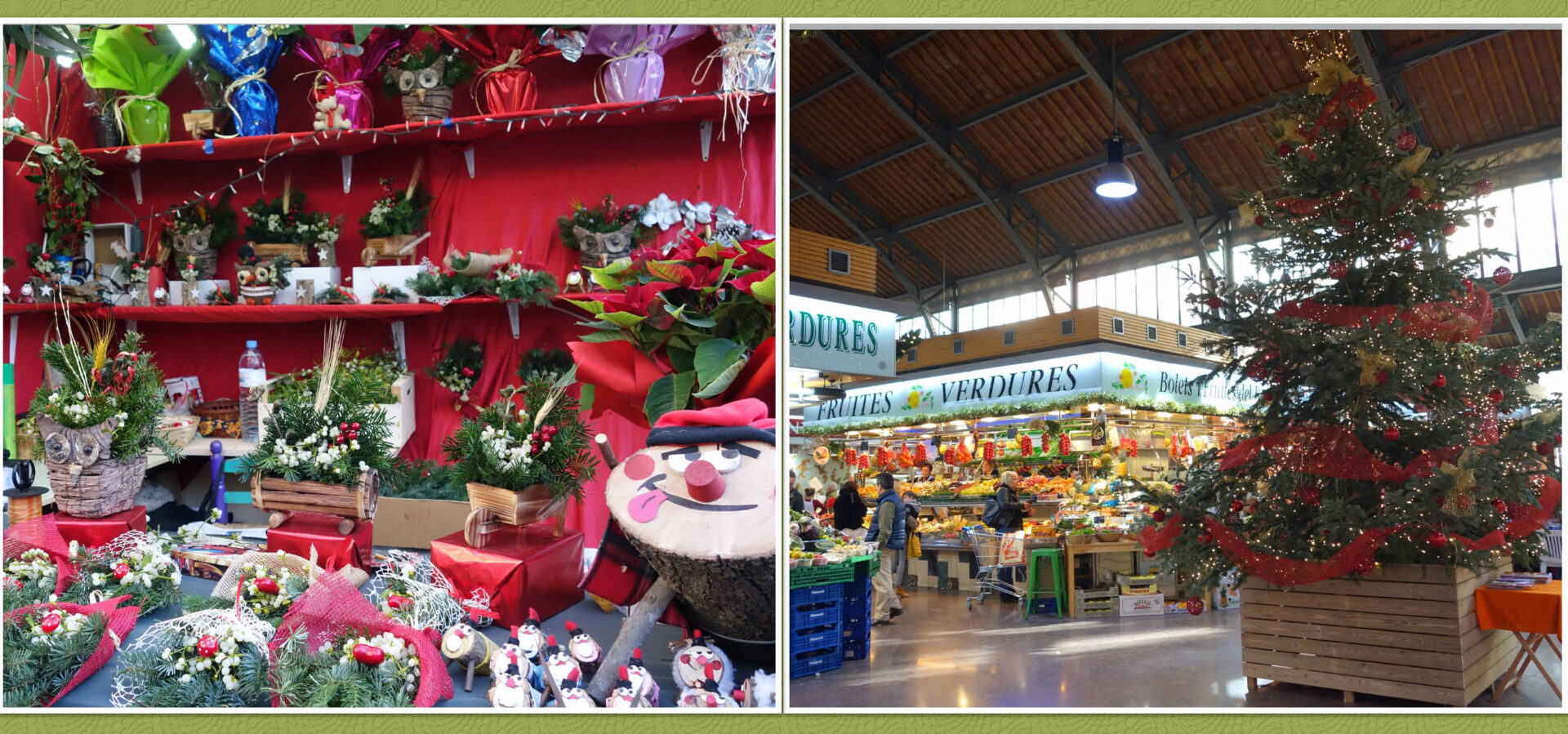 Barcelona is home to many unmistakable Antoni Gaudi designed buildings that are hard to miss as you wander the streets of the city, my sister said they remind her of something out of the Dr Seuss storybooks!  The building below is now a museum and open to the public to visit.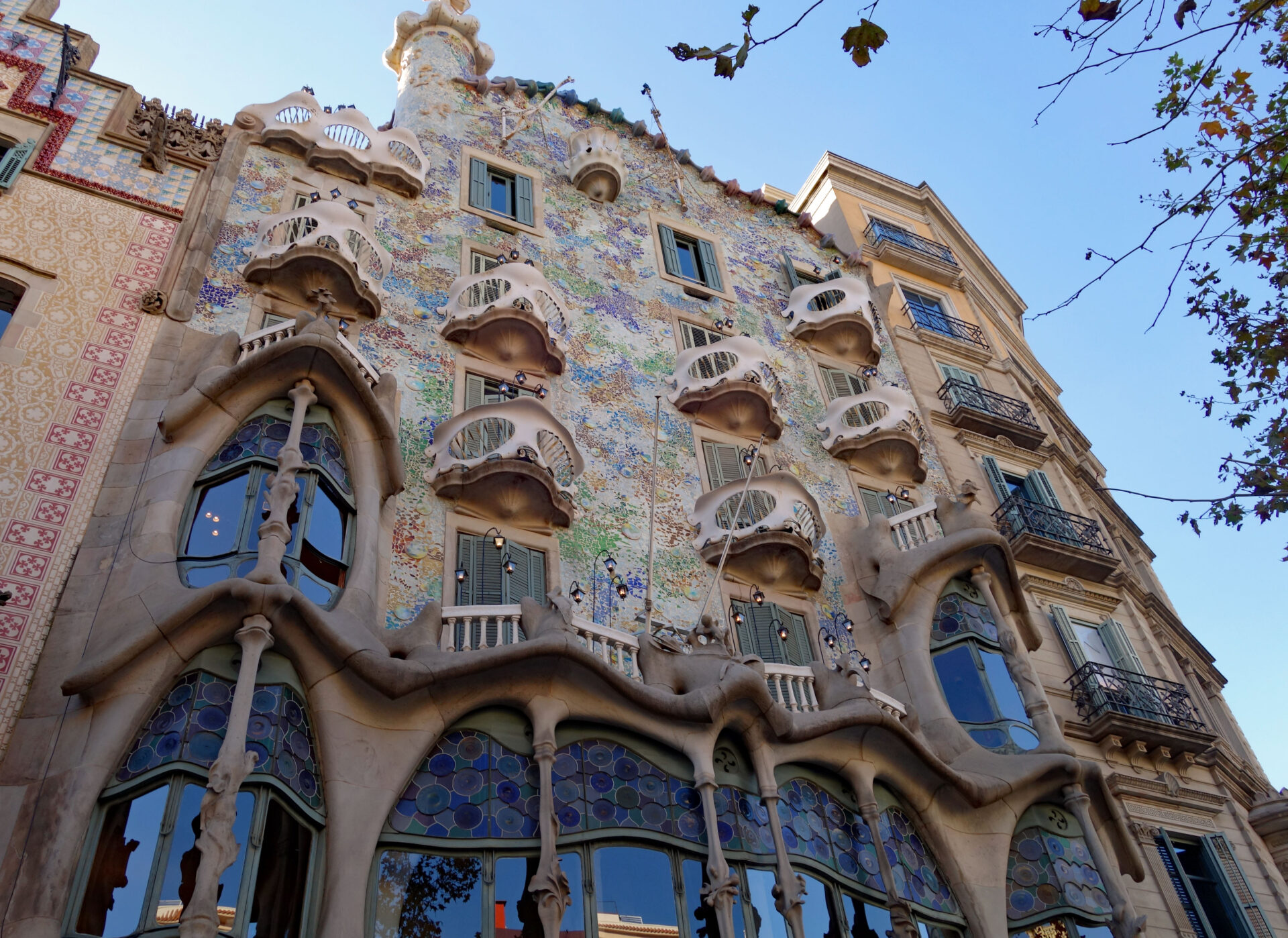 After being carried along by the crowds we eventually stopped at one of the tapas restaurants lining La Rambla and refreshed ourselves with Sangria for me and a beer for Blair.  Have you ever seen such big mugs??  These are 1 Litre mugs!!  Not surprisingly, this much refreshment was followed by the strong desire for a nap 🙂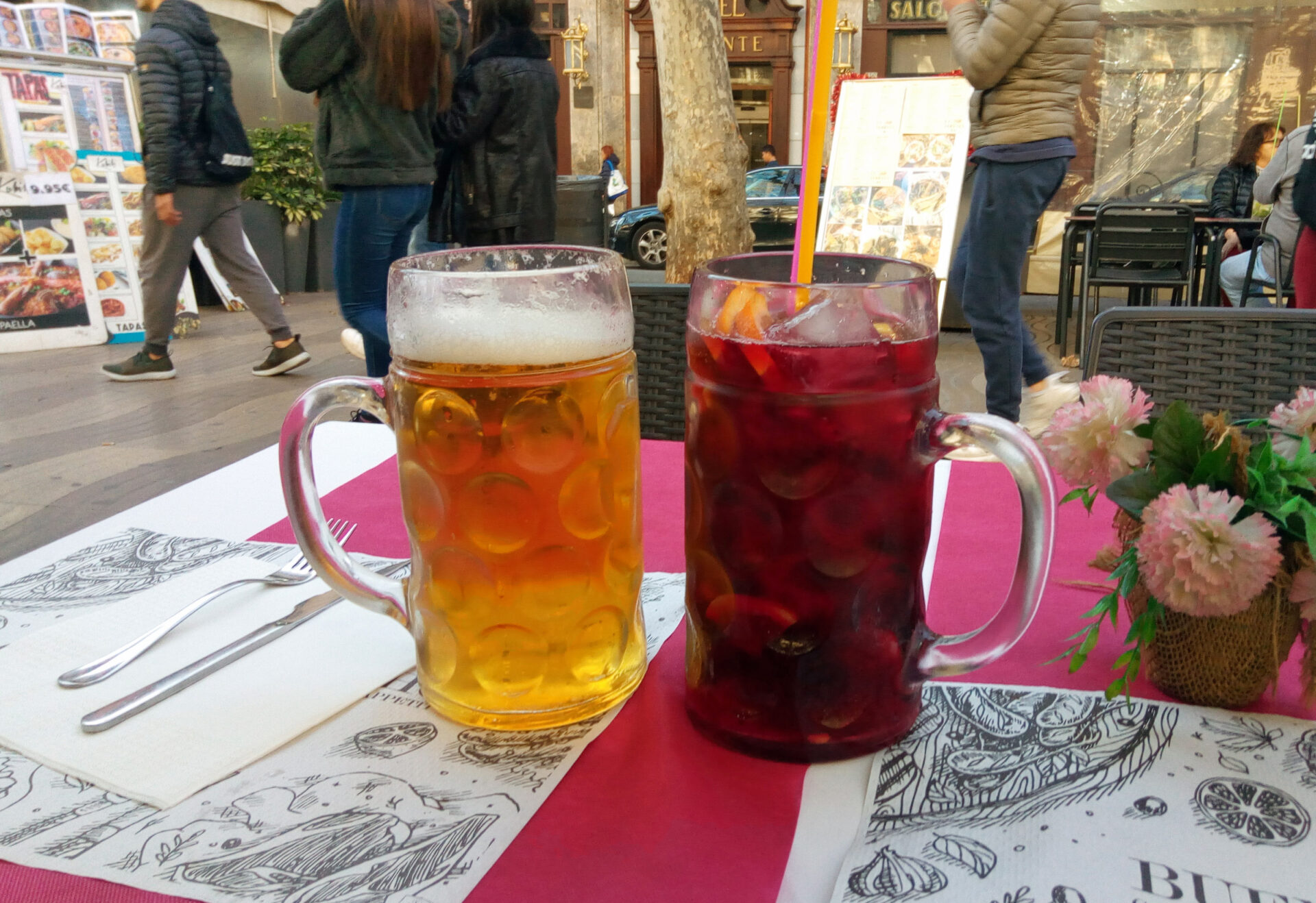 The morning of our second day in Barcelona was spent underground, exploring the ancient Roman Ruins under the Gothic Quarter where the city of Barcelona had it's beginnings.  I did not know about his museum until a friend asked if we had plans to go, so we did some research and when found it was a 5 min walk away, off we went.  The 7.50 Euros (8.50 USD) ticket cost included an audio guide and we wandered around freely at our own pace.  We find it interesting to understand a city's origins and how life was lived in Roman times.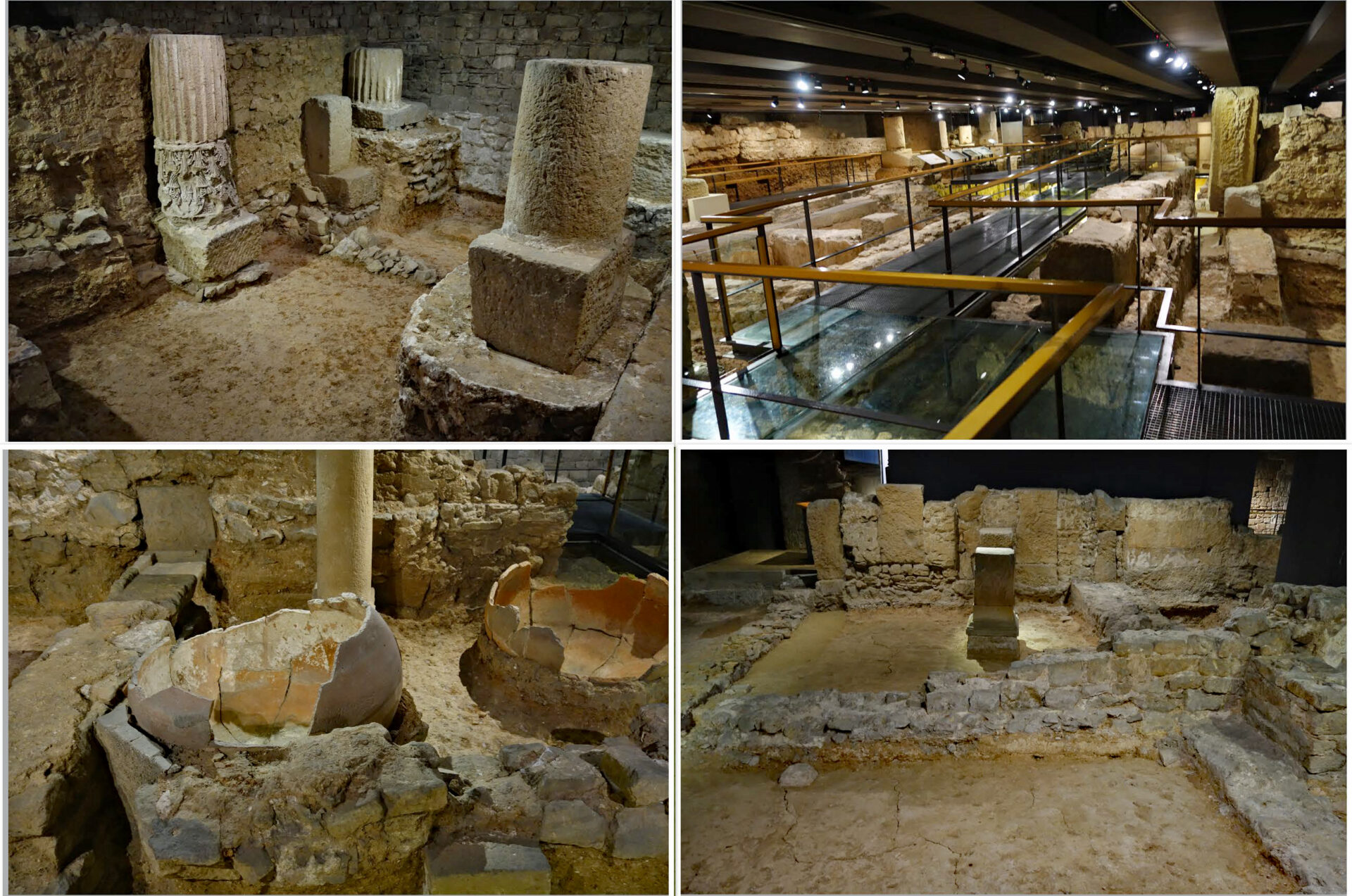 From the museum we walked to La Rambla, just because it is the place to be in Barcelona, and down to the port area where we paid 7.50 Euros (8.50 USD) each to take a 40 minute boat tour around the port and a short distance along the coast to see the city skyline.  La Rambla is famous for the street performers and we saw the fellow below, he was probably one of the best I have seen, and who doesn't love John Lennon 🙂  For a coin or two he performed a short routine and unlike some performers interacted with the crowd, inviting children to come up and stand beside him if they put coins in the jar.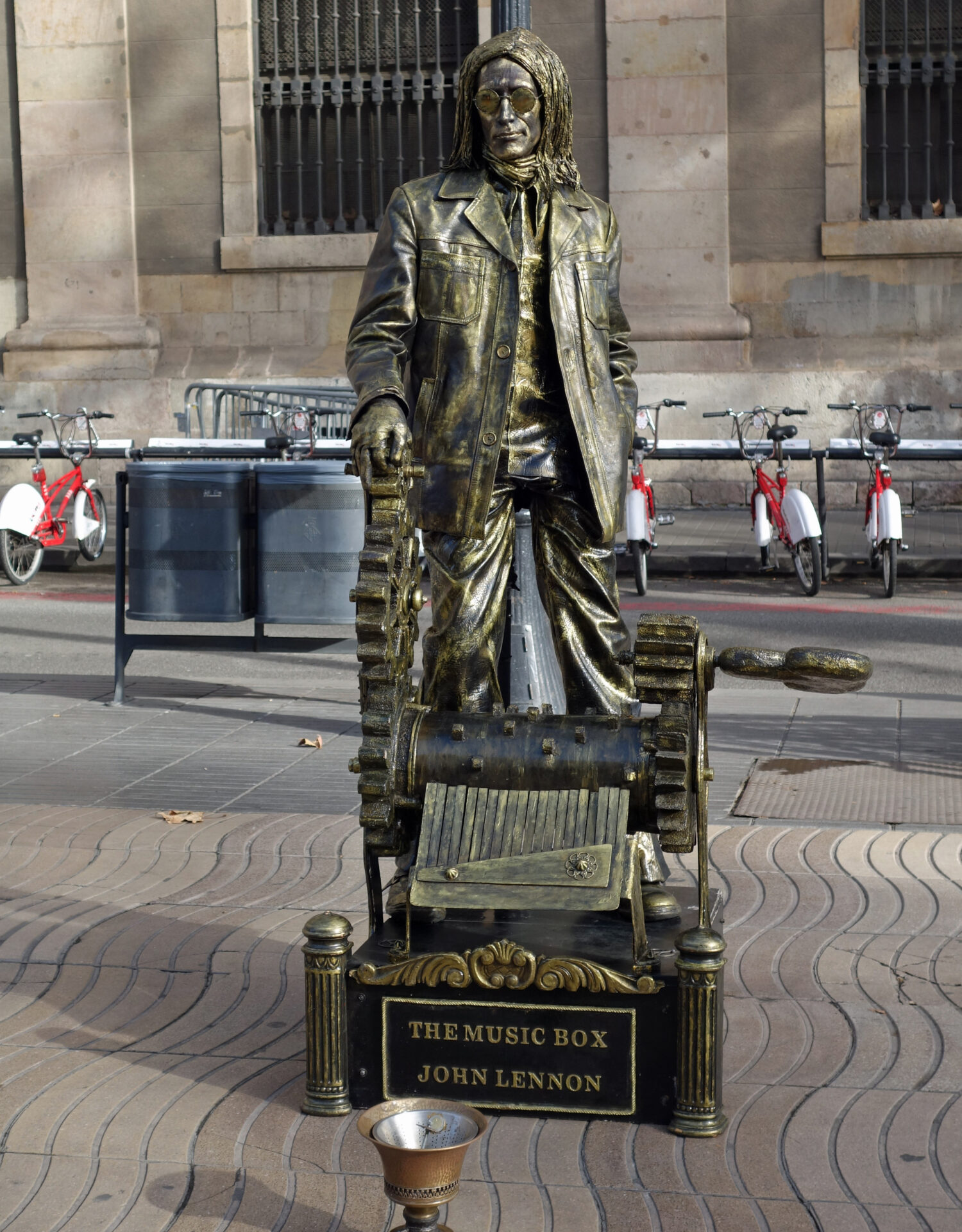 After the boat tour it was time for more Spanish refreshments.  We found a lovely restaurant in a popular square just off La Rambla where we enjoyed our first, no doubt of many, paella, Spain's national dish, washed down with sangria and beer.  What's not to like about that!!  More wandering aimlessly around the Gothic Quarter finished off our day, and our time in Barcelona.  Another enjoyable visit to this wonderful city.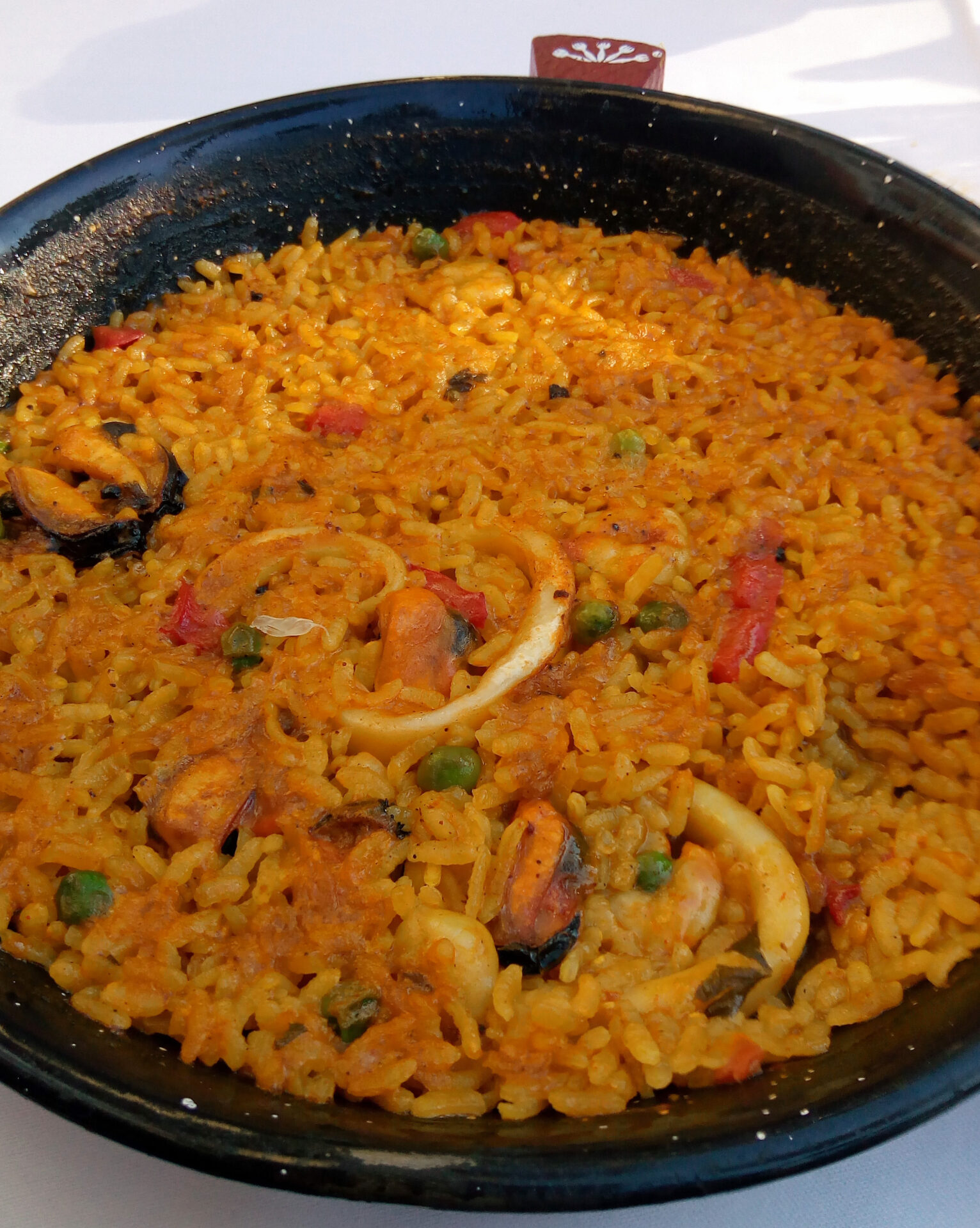 Leaving Barcelona we picked up our brand new car near the airport.  Once again we have a short term lease with Renault and are the proud owners of another beautiful Megane, a silver one this time with only 9 miles on the odometer when we took possession.  Our Spanish journey begins heading South to Valencia for the holidays…..
Trip Tips
If you are wanting to visit Sagrada Familia it is best to purchase tickets online ahead of your visit otherwise it is very likely they will be sold out.
If staying in Barcelona, try to find accommodation within walking distance of La Rambla, basically the center of activity in Barcelona.