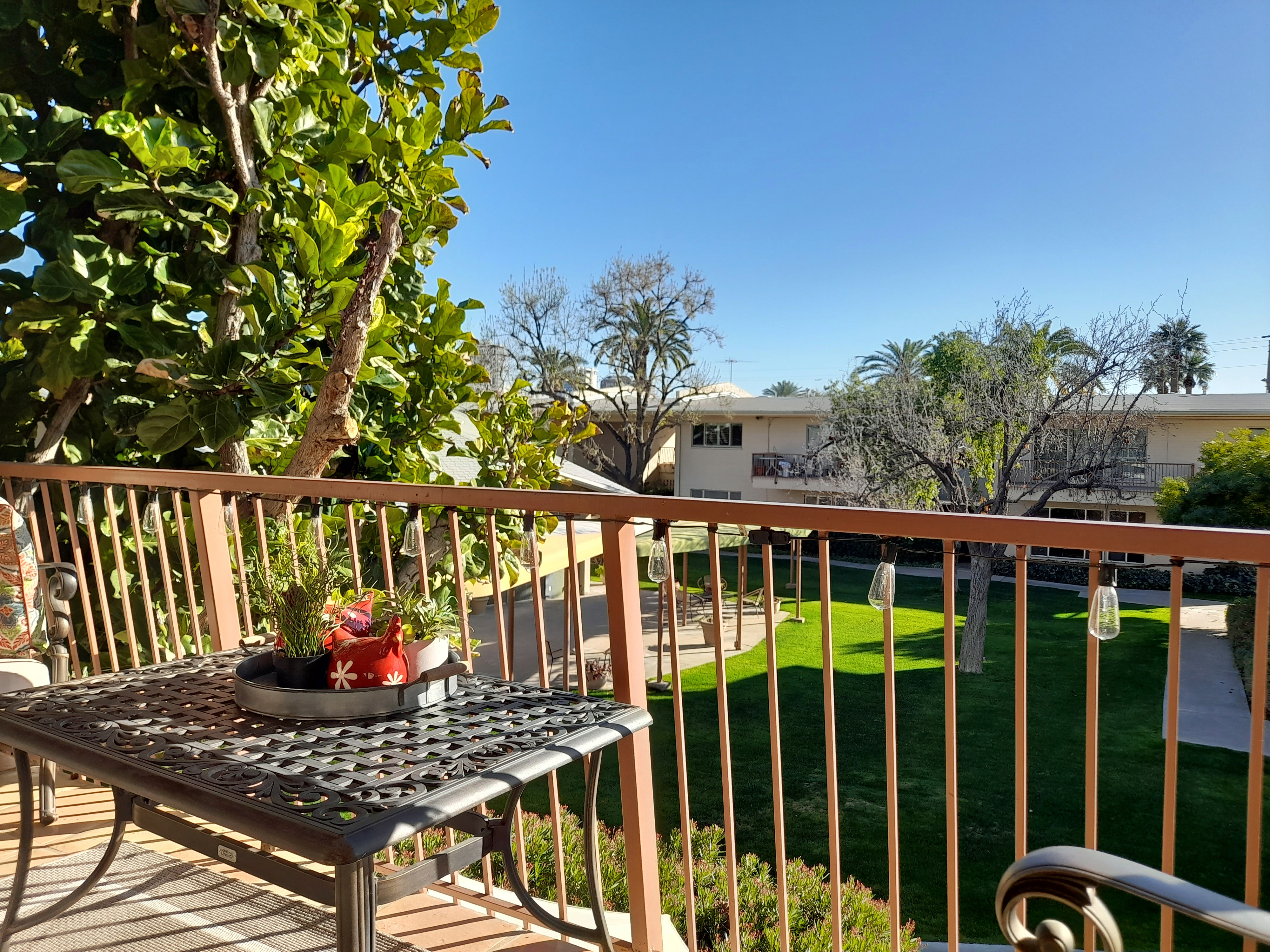 It took us 3 days to drive the 2,500km from Calgary to Phoenix, Arizona, a city we have never visited before.  We came to Phoenix because Blair's brother and his wife have owned a small condo here for many years, so we thought it would be a good time to leave winter behind and check out their place.  While it's not "hot" here the temperatures are certainly a lot warmer than Calgary in January.  In fact, it's warm enough to get out and golf on a regular basis  🏌️‍♀️🏌️‍♂️⛳
Day 1 of our drive took us from Calgary all the way to Idaho Falls.  With breathtaking scenery, clear skies and good roads the entire way, there is a reason Montana is called 'Big Sky Country'.  It's also cowboy country which prompted a funny comment from Blair during the drive.  He asked how come all I was finding on the radio were country music stations…ummmm it's Montana honey!!!
The actual drive to Idaho Falls took 10 hours but we stopped for what we thought would be a quick stop in Helena, Montana to pick up a SIM card.  Unfortunately it took 2 hours to determine US SIM cards do not work in either of our cell phones, something to do with 3G being phased out and pretty much nothing works anymore.  So, when we arrived in Idaho Falls we bought a cheapie cell phone at Walmart for USD $40 just to get us through our time in the US.  After the cell phone stress it was a welcome respite to enjoy dinner at Dixie's Diner in Idaho Falls, right next to our hotel.  The jukebox was playing a fabulous variety of golden oldies to keep us entertained and help us unwind after a long day.
Day 2 our journey was from Idaho Falls to Page, Arizona which took 9 hours.  The majority of the day we had overcast skies and light snow flurries other than a short time when the sun was shining on the gorgeous red rocks in southern Utah.  We enjoyed the scenery so much around Page and Kanab that we are planning to come back for a few days on our way back to Calgary in March.
Day 3 was a short 4 hour drive from Page to Phoenix but while the drive was short we passed through some amazing scenery.  Most impressive was the drop from Flagstaff at 2,134 meters (7,000 ft) to Phoenix at 331 meters (1,086 ft).  In a very short time we left snow covered Flagstaff and dropped into the desert surrounding Phoenix, it was fascinating to observe such a dramatic change in climate.
Our Phoenix condo was located in an area called Midtown, which is pretty central in the city.  There are a few parks, golf courses and museums within a short radius of the condo. We also had friends to visit in Scottsdale and another in Goodyear, both of which are about 30 minutes away in opposite directions.
One afternoon we headed to downtown Phoenix to look at the murals around Roosevelt Row arts district.  It was a sunny Saturday afternoon and there were a lot of people enjoying drinks in The Churchill and perusing the market tables outside.
10 minutes from the condo is Encanto 18 golf course, built in 1935 it is the third oldest golf course in Arizona.  It is a city course with an online booking system so it's really easy to search for a tee time and make a reservation.  The fairways are wide with few hazards and there are spectacular views of downtown Phoenix.  Golf is one of the few things I can do right now so we played 18 holes 3 times a week.  Blair walked the course to get some exercise and I enjoyed zipping around in my little electric golf cart.
We drove out to Scottsdale one afternoon to meet up with fellow nomads Leah and her husband Neal.  Leah and I have been online pen pals for over 3 years and it was great to finally meet in person.  We knew we would be instant friends by all the similarities we have discovered in each other, and our common outlook towards nomadic living.  Our visit was too short and I hope we can meet again someday, somewhere 😊
Towards the end of January we had a week of below average temperatures and decided what better way to spend a chilly afternoon than going to the movies.  We are not big theater goers but we found a venue in Scottsdale offering small auditoriums with recliners and table service…my kind of movie theater, and it's inexpensive with mid-day movies costing just USD $5.  The RoadHouse Cinemas was showing the new Avatar, Way of The Water movie that we were both keen to see.  With a run time of 192 minutes it's a long movie, but relaxed in our recliners the time went by quickly.  Being scuba divers and fascinated by the underwater world we thought the special effects created by WetaFX were amazing!  We were fortunate to visit this world renowned studio when we were in Wellington, New Zealand in November 2019.
Phoenix is a big North American city and not normally our choice of where to visit but we enjoyed our time here and the opportunity to get away from winter in Canada.  Our next stop though is more our style, a beach location, so check back to read all about our next place…..
Trip Tips
We used tripconditions.com to check the forecasted weather for our route during the drive south.