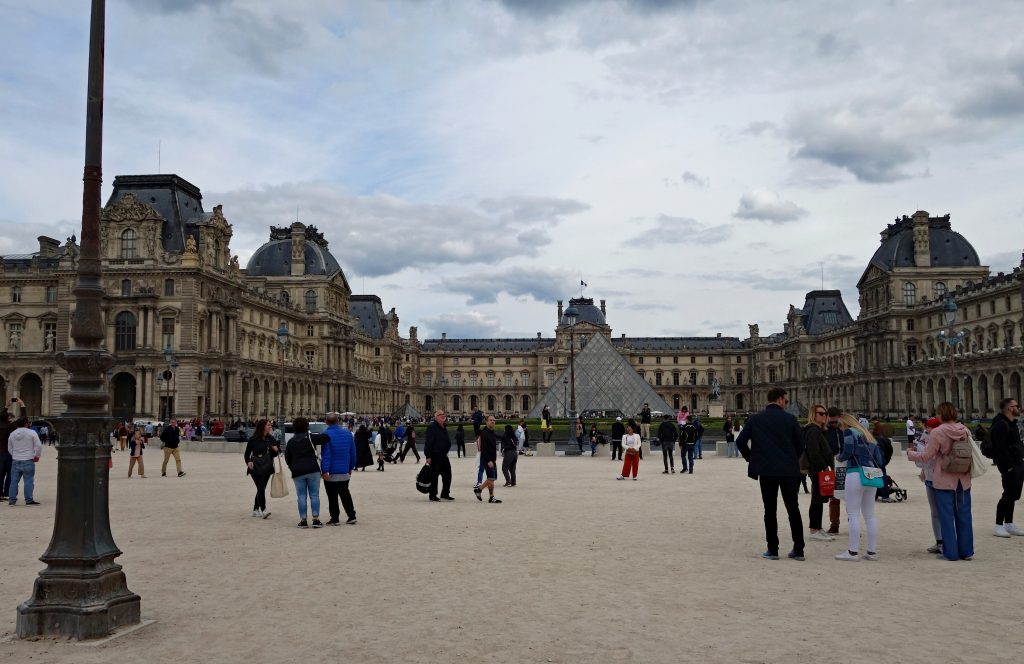 Paris was the final stop of our 3-month European journey.  We timed our visit here to meet up with our good friend Terrie from Calgary, spending a few days together in one of our favorite cities.  We have been here together a number of times so it was a fitting way to cap off this portion of our travels.
Upon arriving in Paris from Versailles, we returned our faithful little Renault Captur.  I was sad to say goodbye after driving 6,000 miles throughout Italy and into France since mid-March.  It was a fantastic vehicle to drive and the lease package with Renault is without comparison.  Blair did an amazing job handling the car and she was returned without a scratch, no easy feat with faced with aggressive Italian drivers and narrow streets begging to knock off your side mirrors.
Once the car was safely returned, we taxied our way into Paris for a 4 night stay at the Hotel de Seze, in the heart of the city next to Place de Madelaine.  We love this area having stayed nearby during previous visits to Paris, plus it's a 5 min walk to the Fauchon Hotel where our friend is staying.  Our 4 days together were busy as we tried to squeeze in as much fun as we could.  Below are a few of our experiences during this latest visit to Paris:
Laduree:  Surely everyone has heard of this iconic Parisian cafe famous for its liquid hot chocolate, mouth-watering macarons, decadent pastries, and delicious lunches.  I have no doubt this is a popular spot for the elegant "ladies who lunch" crowd.  The Laduree bakery in Madelaine was opened in 1862, in 1900 coffee and pastry were merged to create the Laduree tea room and the rest is history.  We visited the tea room twice, once for an afternoon hot chocolate and again for breakfast on our last day.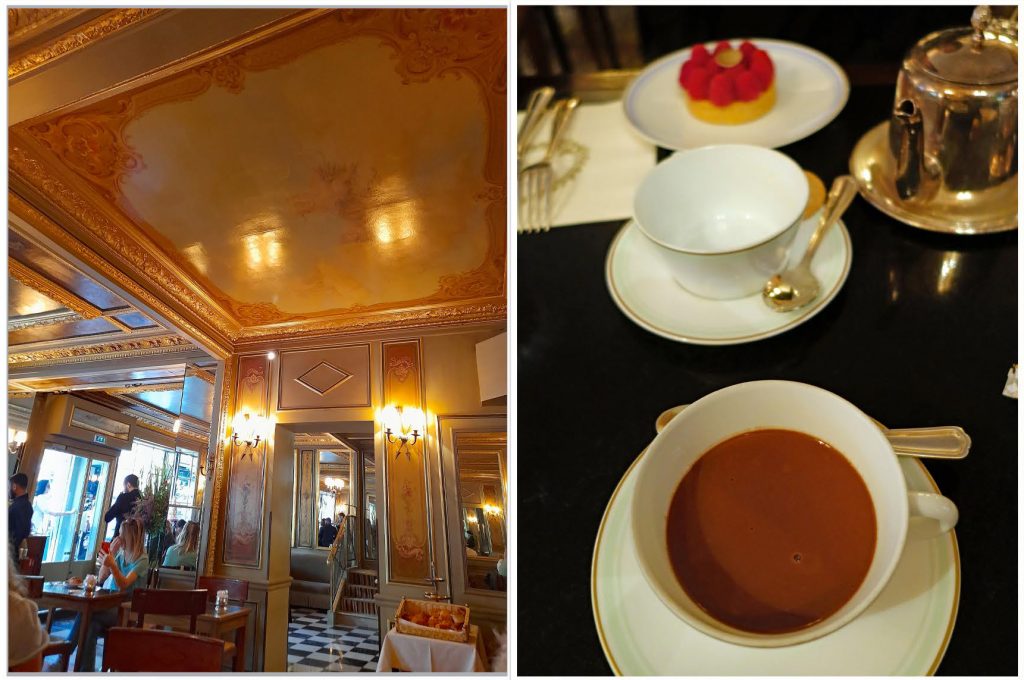 Cruising the Seine:  We have never taken a river cruise in Paris and it seemed like a fun way to get a new perspective on the city.  The Batobus is a hop-on/hop-off boat that cruises the Seine between the Eiffel Tower and the Jardin des Plantes.  There are 9 stops along the route offering a variety of places to visit before resuming your cruise, however, our main reason was to see Paris from a different viewpoint and enjoy the river.  A 2-day pass costs 19 Euros (USD $20) each and can be bought online or at the kiosks at each stop along the river.  Our only hop-off during the journey was in the Saint-Germain neighborhood to find a fabulous cafe for lunch.
Musee d'Orsay:  The museum is located in the former Gare d'Orsay, a beaux-arts railway station built between 1898 and 1900.  It is one of the largest art museums in Europe and houses the largest collection of Impressionist and post-Impressionist masterpieces in the world.  During previous visits to Paris, we were unable to get tickets to visit the Musee d'Orsay due to excessively long lineups.   This time, we were a bit more proactive and booked timed entry tickets online at a cost of 16 Euros (USD $16.85) each.  Unfortunately with covid restrictions easing, tourism has taken a dramatic jump everywhere and the museum was almost impossible to move around in with shoulder-to-shoulder crowds.  Our friend mentioned she had never seen the museum so busy!  We chose just a few exhibits to visit before deciding it was not enjoyable nor particularly covid safe with such a high number of people in the building.
L'Atelier des Lumieres:  This was our second visit to the L'Atelier des Lumieres and is my absolute favorite thing to do in Paris, besides drinking champagne 🥂  The L'Atelier des Lumieres is located in an old cast iron foundry building that in 2013 was turned into a Digital Arts Centre. The first immersive presentation was shown in 2018 attracting over 1.2 million visitors in the first year. Our first time at the L'Atelier was in 2019 when the immersive Van Gogh presentation was running, we were all so enthralled with the show we stayed for a second run.  Such popularity resulted in similar Van Gogh presentations being re-created around the world.  This time the featured artists were Cezanne and Kandinsky and the show was no less spectacular.  Cezanne is one of my favorite artists, we have a lovely print of one of his paintings stored safely away with our few remaining possessions.  Once again the presentation was so fascinating we remained for a second showing.  Tickets cost 16 Euros (USD $16.85) each for a timed entry, but they do not make you leave so we could linger and enjoy the show all over again.  Here is a link to a short video of a few clips I took during the presentation.
I LOVE Paris and am always sad when the time comes to leave, but I am also comforted by the fact that I know we will return.  This magical city draws us back again and again with its historic sights and wonderful food.  So until next time, we bid au revoir to Paris…..