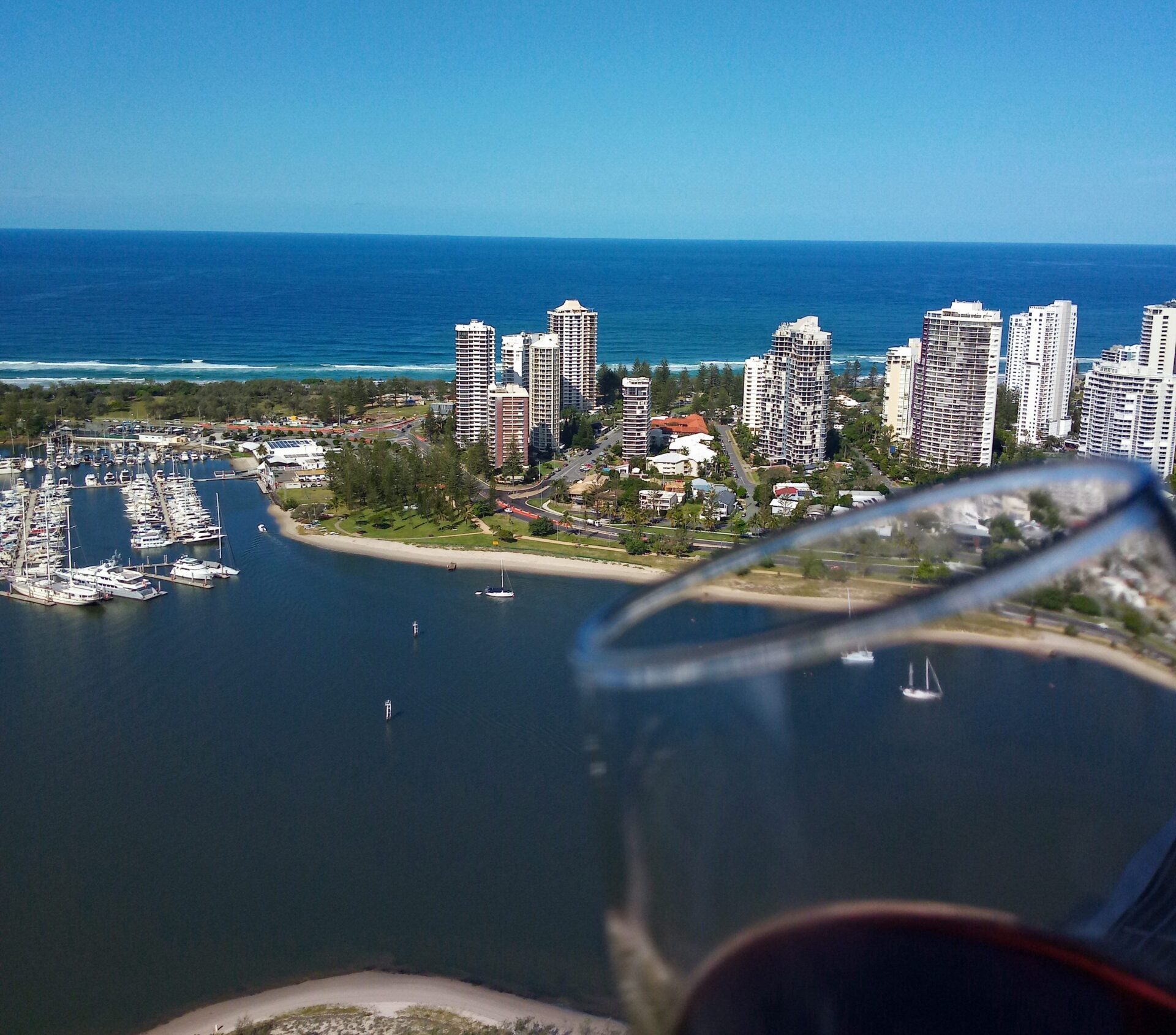 We had only hours notice of upcoming border closures and mandatory 14 day quarantine between the Australian states, thrusting us into a state of panic.  We were in South Australia when we heard the border to New South Wales was closing in 6 hours…no time for us to get there and continue on to Sydney.  The Queensland border was closing in 36 hours, we took these extra hours as a sign that we should get into Queensland ASAP.  Brisbane is in Queensland state, and when needed, we should have a better chance there of finding flights to Canada than out of Adelaide.
A stressful 24 hours after learning of the upcoming state border closures we were on a plane from Adelaide to Brisbane, not an easy accomplishment.  While online trying to book a flight, they were being cancelled one by one.  When we finally got a flight the next step was to cancel our 3 week apartment rental and the car we had just picked up the day before.  The apartment was no problem because our landlord knew our situation and that it may change suddenly.  The car was more complicated, we had booked it for 6 weeks, returning it in Sydney.  We were now unable to get to Sydney by road, unless we wanted to face a 14 day mandatory quarantine when we entered New South Wales…no thanks!!  Many phone calls later we notified the rental agency we would be returning the car the following morning, and were assured a refund would be processed…months later it turns out!!  Sadly we had to leave behind hundreds of dollars worth of wine, beer and groceries at the apartment, which we had purchased thinking that we would be staying for two to three weeks.  Very depressing, especially that our landlord was not interested in giving us any money for the wine, but in the big picture that was the price we paid to avoid being quarantined for 14 days when leaving South Australia.  We think it was worth it 🤔
With no time to find an apartment before arriving in Brisbane, we booked one night at the Meriton Suites hotel in Southport, an hour south of Brisbane.  After checking in, we spent the afternoon and evening researching nearby apartments, eventually booking one in Varsity Lakes, just a little further south on the Gold Coast.  We spent 8 nights there to catch our breath after the rushed departure out of Adelaide.  What's next, we kept asking ourselves?  It is becoming apparent that we cannot make bookings more than a week in advance.  There are so many unknowns it is hard to think straight, the big ones being – will our visa extension be approved; will further isolation rules be mandated; will all ground travel be restricted?  These questions determine what our next move is, until then one day at a time 💪😊🍷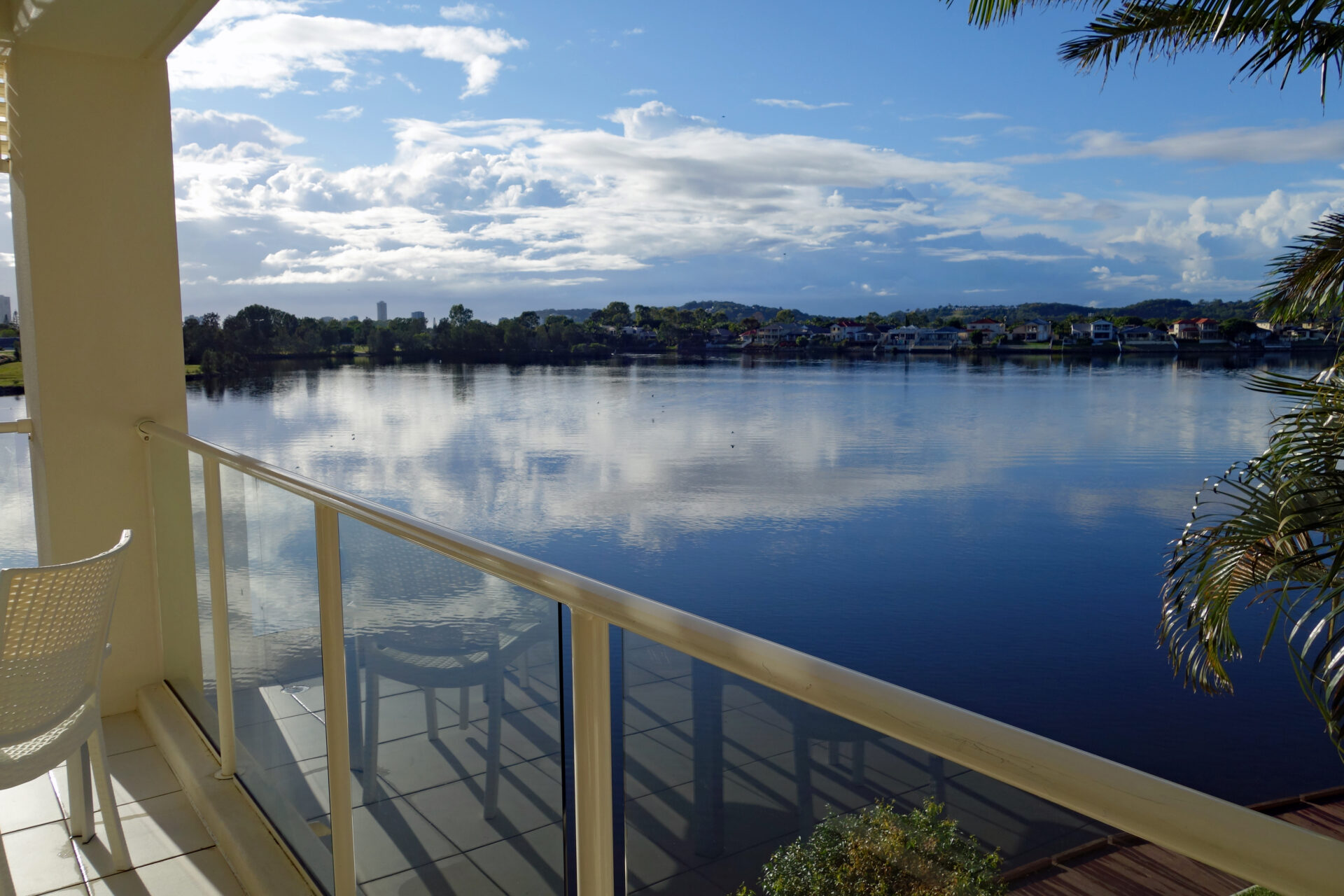 The rules during our week in Varsity Lakes were to stay home unless grocery shopping or exercising.  This pretty much wiped out any sightseeing excursions, in addition to everything being closed.  When in Southport we chatted to a security guard on the coastal boardwalk who suggested we take a drive inland to a few scenic viewpoints.  This sounded like a good idea and one where we would not interact with anyone.  The first stop was the Beechmont Hang Gliding Launch, which was shockingly busy.  We stood around for a while hoping to see a parasailer or hang glider take off but the winds were not high enough for any takeoffs.  From there we drove to Tamborine Mountain, enjoying a pretty drive through the countryside and some expansive views over the hinterland valleys.
Our apartment was an 8 minute drive to the infamous Gold Coast beaches so we took the opportunity to go for long beach walks as our exercise.  We were quite pleased to see individuals, groups of two, or families adhering to the social distancing guidelines.  One can only imagine what this stretch of beach is like under normal circumstances.  As it was there was an abundance of butt floss and tattoos on display, eye candy for Blair, who is disappointed there are no photos 🙄🙄  This area reminds me very much of Miami, USA, that could be because there are a lot of similar names here such as Miami Beach and Palm Beach.
Adjacent to our apartment is the Bond University campus, not a place we would normally visit but the university was closed and it made for a pleasant walk around the grounds.  We were both very impressed with the architecture and peaceful feeling of the property, it looks like a nice place to go to school.  There is a lovely sculpture on the campus commemorating the 30 year anniversary of the university in May 2019 with the names of all the graduates engraved, very unique.
After a week in Varsity Lakes we moved 3 hours north to the coastal town of Noosa Heads.  We were looking for somewhere a little less crowded than the Gold Coast, an ocean view, walking distance to the beach and possibly some hiking trails nearby.  It is a shame we were not able to tour Brisbane however life right now is no longer about seeing the tourist sights, but staying isolated as much as possible and following the latest guidelines issued by the Australian government, and being happy we are somewhere warm.  Stay safe everyone!