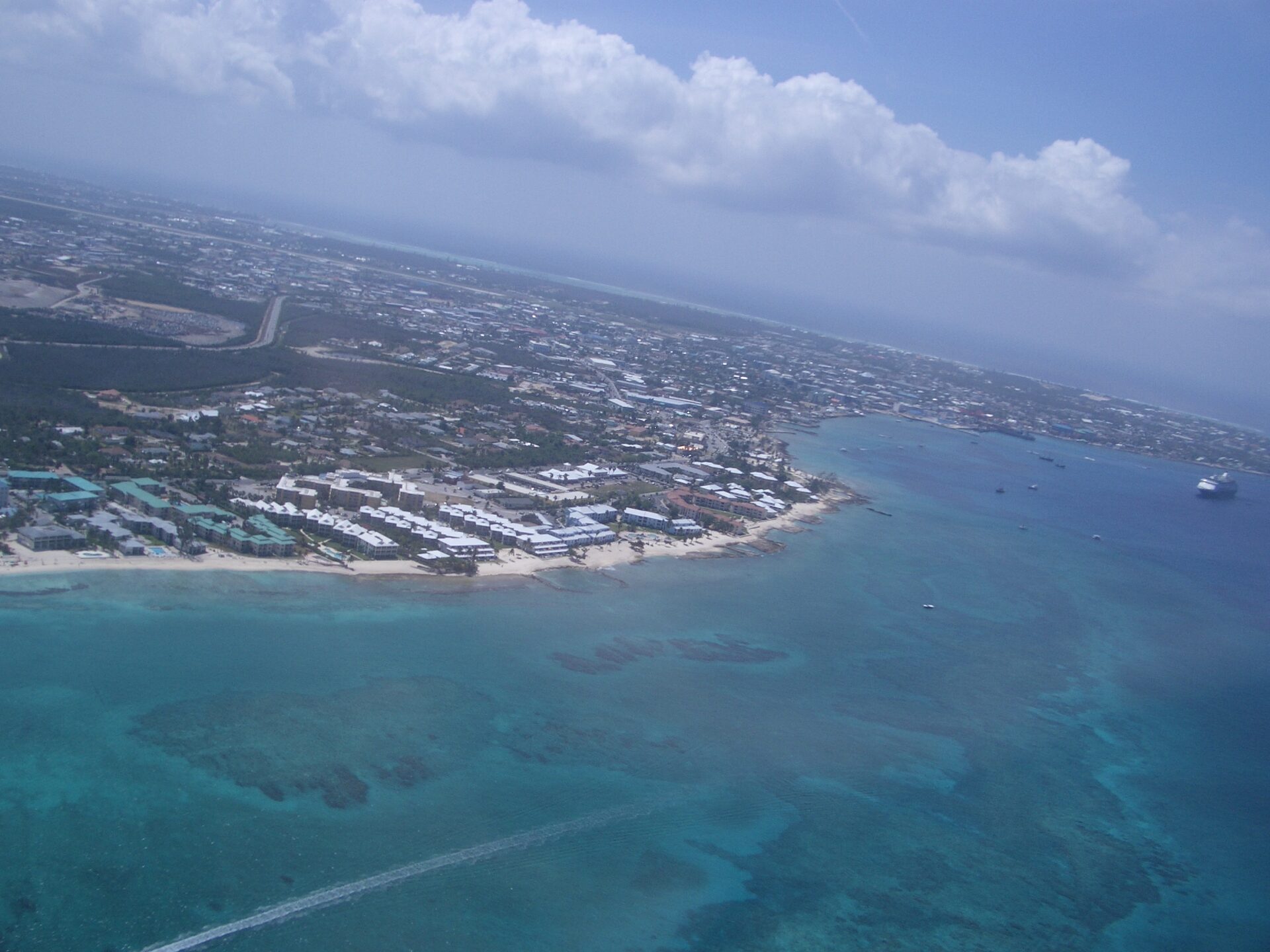 Although not planned, it is interesting that we begin our new lifestyle at the start of a new year, so in addition to ringing in 2018 we celebrated embarking on this journey.  Make no mistake, leaving Cayman after 15 years was very difficult and more than once we wondered if we had made the right decision.  But, there was no turning back and now just a few days later, we are confident this is the right path for us.
Our first week in Florida did not go as expected, and I suppose this may be a common occurrence with this lifestyle.  We had a pre-arranged appointment on January 2nd in Miami with Blair's wrist surgeon to take a look at his other wrist (first wrist surgery was Nov 2014) so we got up early and made the 3.5 hour drive from Punta Gorda to Miami.  Once there the Dr suggested that he do the surgery right then to save us making another trip to Miami later in the month.  So, Blair had carpal tunnel release surgery that very afternoon.  This meant we had to stay in Miami for 2 nights for a follow up appointment on January 4th which presented some problems since we had arrived with only the clothes on our back.  Off to the store for some necessities and we were set for our 2 day stay.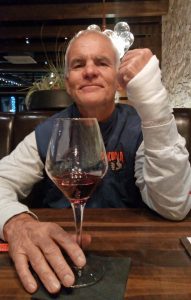 We made the most of our time in Miami wandering around the mall, taking in a movie in the middle of the day (there were only 5 of us in the theater) and a fun dinner at PF Changs.  Our mid-day movie choice was The Darkest Hour with Gary Oldman who did an outstanding impression of Winston Churchill, giving us deeper insight into those dark days.  I highly recommend this movie.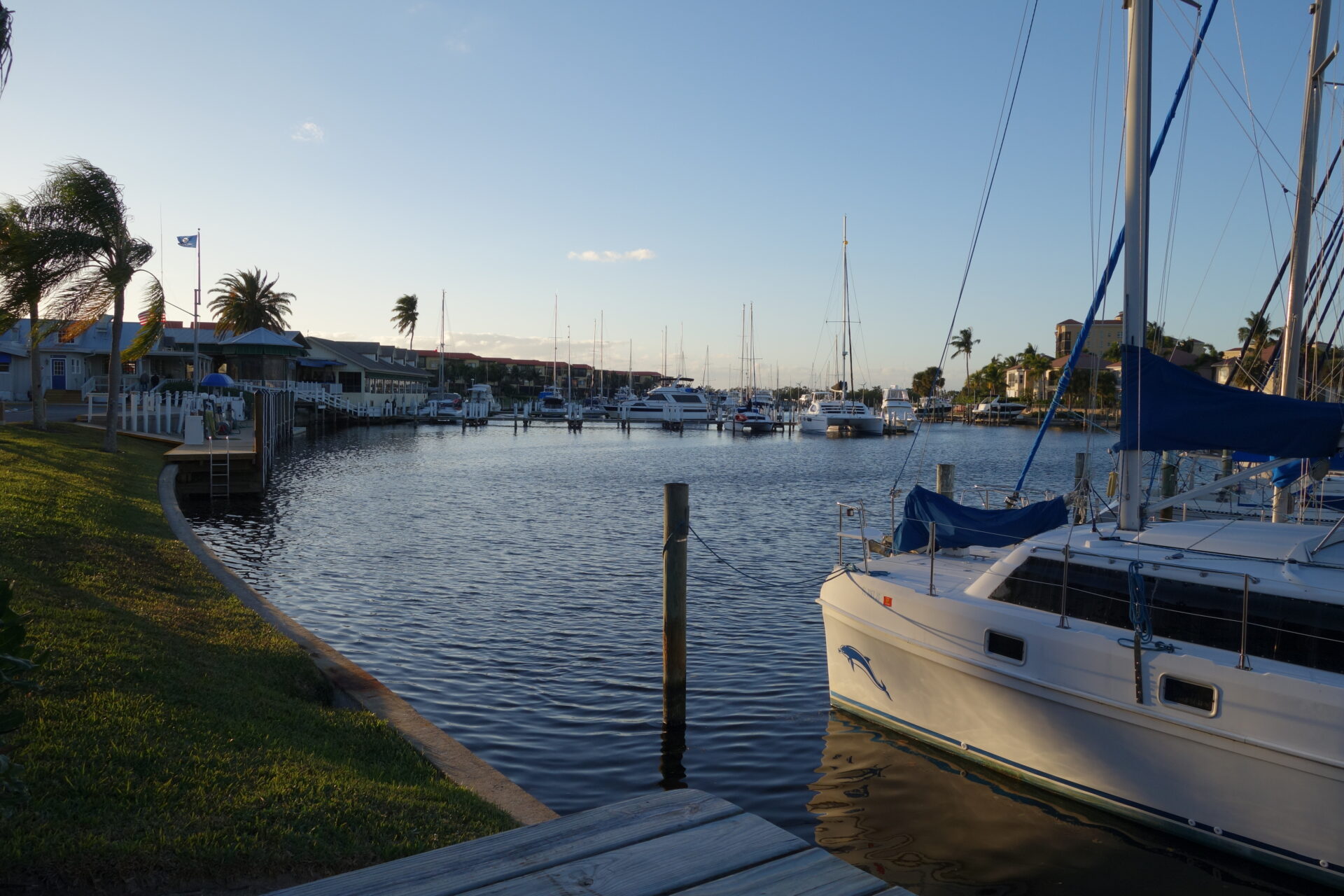 Now back "home" we are enjoying living in the Burnt Store Marina community, which has a lot of amenities within the gated grounds.  Despite the coldest temperatures in 3 years it has been a nice change, but the cold weather has put a damper on our tennis plans, much too cold to be out on the tennis courts with temps as low as 38F.  Despite the cool weather the tennis club hosted an open house on January 6 for visitors and prospective members.  We went for a look around and ended up playing Pickleball for 3 hours, meeting a few residents.  This was our first foray into the game and we can see it could be a fun addition to our tennis matches.  What the heck is Pickleball???  Pickleball is the fastest growing sport in the US and is a mix of tennis, badminton and ping pong.  The court is much smaller than a tennis court, in fact the club here has 4 Pickleball courts on 1 tennis court, which translates into  much less running around.
We are feeling comfortable in our condo with a fully stocked kitchen, which is important for us, preferring to cook at home.  Making ourselves feel "at home" will be a crucial aspect making traveling for the long term not only possible but enjoyable.
We hope your New Year is off to a good start…..