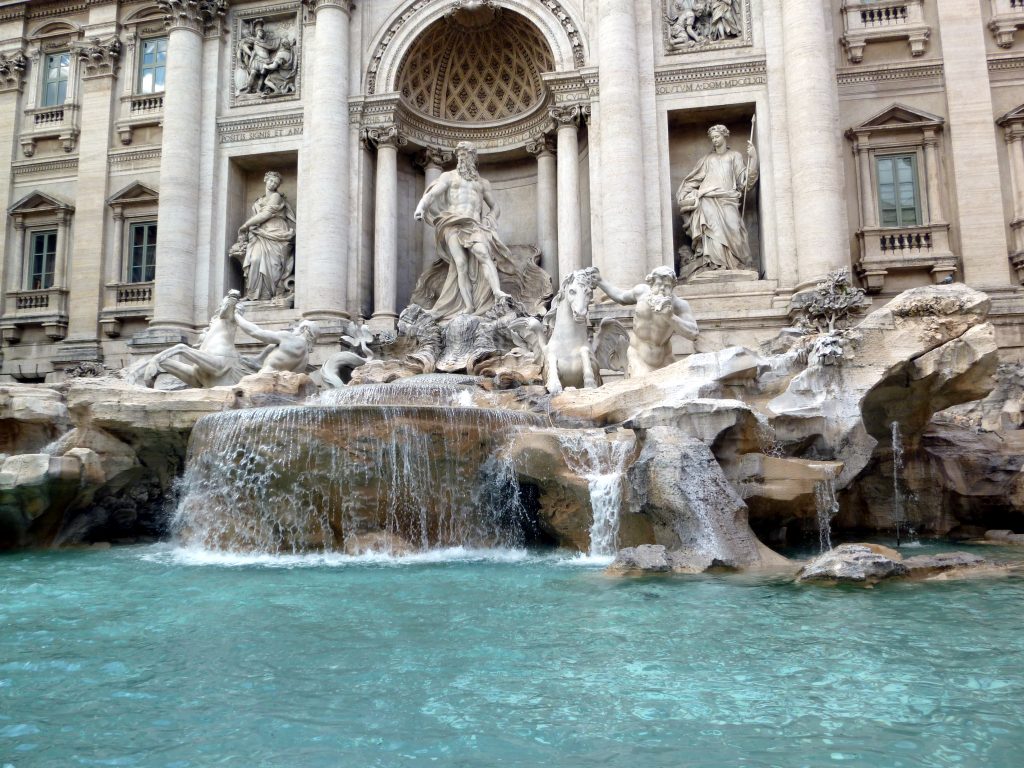 I AM IN LOVE WITH ITALY!!  It has been 4 years since we were last here, and then we only spent one month in the small town of Mirano, not far from Venice.  The last time we were in Italy for an extended period was 2011 when we took a 4 month sabbatical to try out the nomad life.  It obviously worked well because here we are in year 5 of our home free travels 😊
After an 11-year absence, we have once again arrived in Rome, one of our favorite cities in the world.  I am shocked it has been 11 years because I dream of Rome….. and Florence, and Tuscany, and Sicily, and Venice, all the time.  During the next 3 months, we will be re-visiting some of our favorite places but also venturing to some new areas of the country.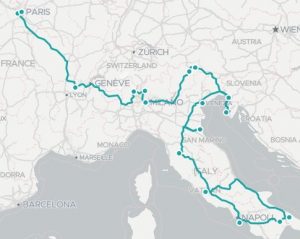 Here is a map of our planned route around Italy for the next 3 months, culminating in Paris where we plan to meet up with our friend Terrie for a few days.
The journey from Calgary took us via Frankfurt to Rome, not the original route we booked 4 months ago but with numerous flights canceled by Air Canada, this was the best option.  Plus, as I mentioned in a previous post we successfully bid for an upgrade to first-class lie-flat seats for the 9.5 hour flight to Frankfurt.  Our flight leaving Calgary was delayed over an hour because one passenger decided they would not abide by the mask guidelines and had to be removed from the plane, and consequently, their luggage had to be removed.  Huh, what kind of idiot books a flight and refuses to wear a mask???  It's the law people!!!!  The overnight journey was very comfortable and we arrived in Frankfurt the next day feeling relaxed and well-rested prior to the short flight from Frankfurt to Rome.  We were seated in economy on the flight to Rome and what a difference…crammed in like sardines on a jam-packed plane with an annoying child behind us kicking my seat and chattering the entire 2 hours.  Thank God it was only a 2-hour flight and I had my MP3 player!  In the big picture, a minor annoyance 😊
It has been 11 years since we have been in Rome but some things never change…our taxi driver decided he was too lazy to drive us to our street and dropped us 2 blocks from our apartment and pointed the way.  Huh, the same thing happened 11 years ago!  So, off we went hauling 2 large suitcases over the cobblestones to find our apartment.  And speaking of suitcases, for the first time in our home free travels both our suitcases were almost 10 lbs under the standard airline weight limit 👍 Maybe we are learning to pack better!
After a long travel day, we are excited to have landed in Rome where we will spend 9 days walking, walking, walking to all our favorite places.  In Rome it's all about the location and our tiny apartment is 100 meters from the Trevi Fountain, we walk past there numerous times a day so I can stare at this mesmerizing fountain.  Ahh Roma, we have missed you 💕
We hope you will enjoy following our travels around Italy, it's going to be ahhhhmazing!!!