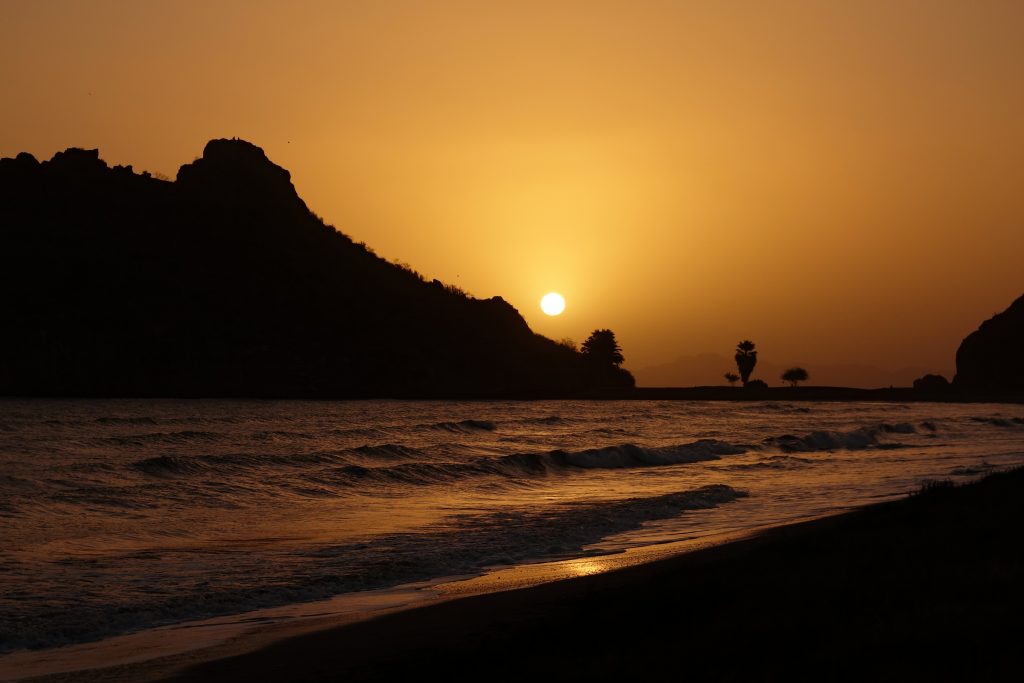 So, what is our final verdict on Loreto Bay?  Well, we were sad to leave which always means we enjoyed being somewhere.  It's always hard saying goodbye after we re-connected with family and made new friends.  I had originally written a brief paragraph at the end of our last post sharing our thoughts on this community, but I felt it deserved a more thorough response. Below are the pros and cons from our point of view over the past 4 months:
PRO's
Loreto Bay is a vibrant community of expats just 5 miles south of Loreto town
The community lap pool is a fabulous feature, not only is swimming great exercise but the pool deck is a popular gathering spot.  There are also two other pools in the neighborhood.
There are a surprising number of restaurants within the community:

Gastroteca Azul is an upscale restaurant with fabulous food.  We went many a Tuesday or Wednesday for their fish and chips special
The Wine Cellar makes the best margaritas we found during our time here, their food is reasonably priced and good quality
La Sirena is the local coffee shop and is the hot meeting place in the neighborhood, their lattes are delish and Blair loved their omelette
Le Bistro is French-owned and Emmanuele makes the most delicious sourdough baguettes
PanQuePan bakery makes mouth-watering chocolate croissants every Friday and Saturday
Pedro's has a really good pizza on their menu and a great caesar salad
El Nectar does fabulous fish tacos every Friday, and we do love a good fish taco

Pickleball is very popular with games of every level being played 7 days a week
There is a tennis court in the community
The farmers market every Wednesday and Saturday is a great place to pick up local produce, baking and freshly made dishes by a local family
There are kayaks and paddleboards for rent at the beach shack by the hotel
There are a variety of fitness classes such as yoga, pilates and aquafit
There is a small gym available to join that is owned by one of the real estate companies
There are 3 minimarkets in the community so going into town is not always necessary
CON's
First and foremost you really need a car to appreciate the area if you plan to be here for an extended time
Car rentals are prohibitively expensive
There is only one golf course and if we eventually stay in one place we would like to play a variety of courses
The town of Loreto is small with not a lot of shopping options, again this would be nice if you were here long term.  Grocery stores can be hit and miss with products available
There is a small hospital in town however if a person had a major medical event it's over 4 hours to La Paz, this is a consideration for the older generation
I prefer "old" countries with a lot of history, ie Europe, and the Baja falls a bit short in that regard, although we did enjoy learning about the nearby Missions
There are more pros than cons but many of these depend upon the length of time you spend here.  The longer you stay the more important it becomes to be able to get out of the hood and explore what is nearby.  Most folks we met had vehicles which opens up so many more options of things to do, especially for people spending 4 to 6 months of the year here.
At the end of the day, we are all looking for different things in a retirement or vacation home and Loreto Bay definitely fits the bill for a lot of folks, just not us right now.  But, we never say never and who knows, one day our path may lead us to Loreto Bay once again…