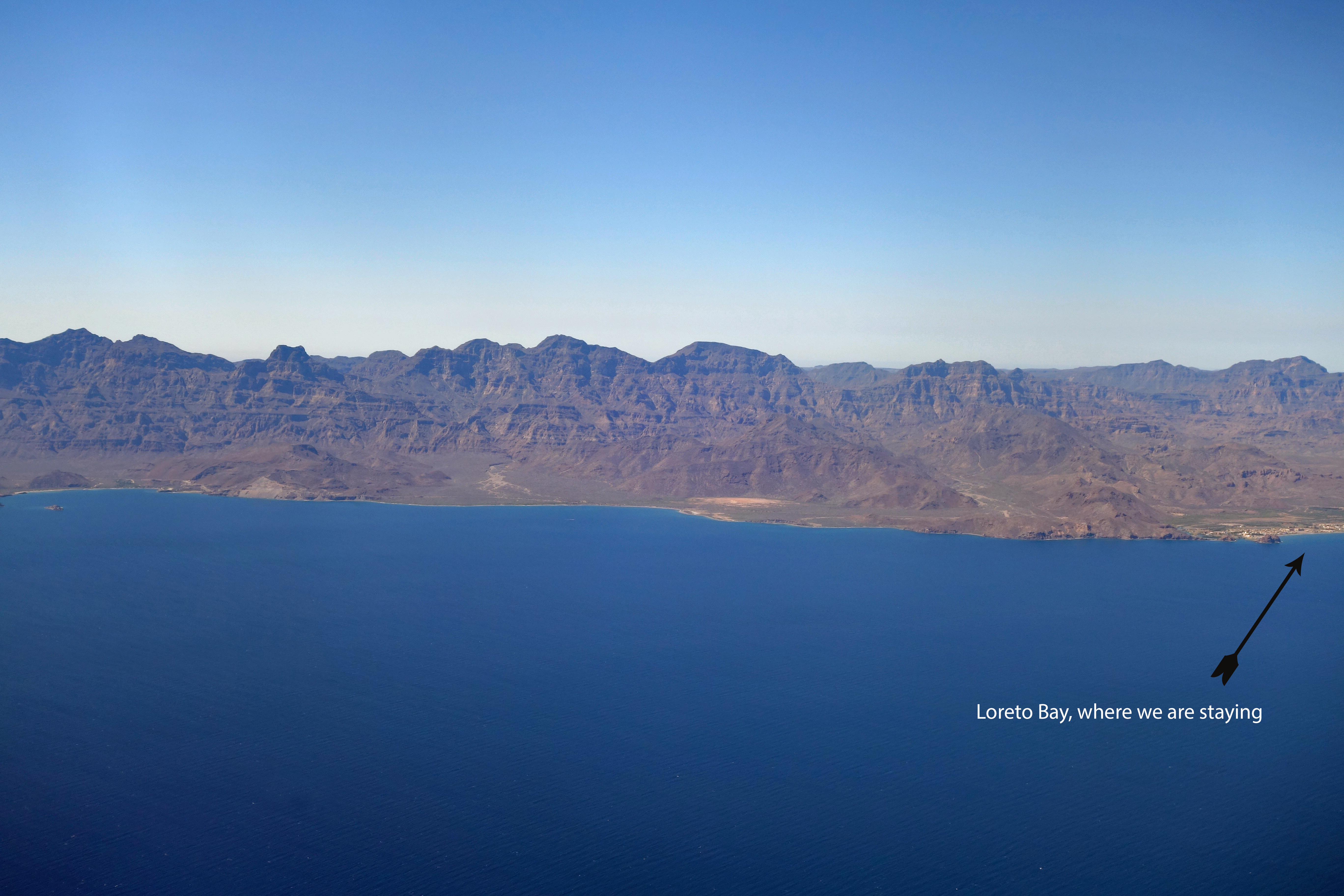 After two days of travel, we finally landed in the town of Loreto, on the Baja Peninsula.  It felt like an extended journey that began with an overnight stay at the Airport Mariott Hotel in Calgary.  It was expensive but worth it because it's right in the terminal so no shuttles were necessary prior to our 7 am flight the next day to Dallas/Fort Worth.  Our room overlooked the runways and departure gates, we enjoyed watching all the airport activity.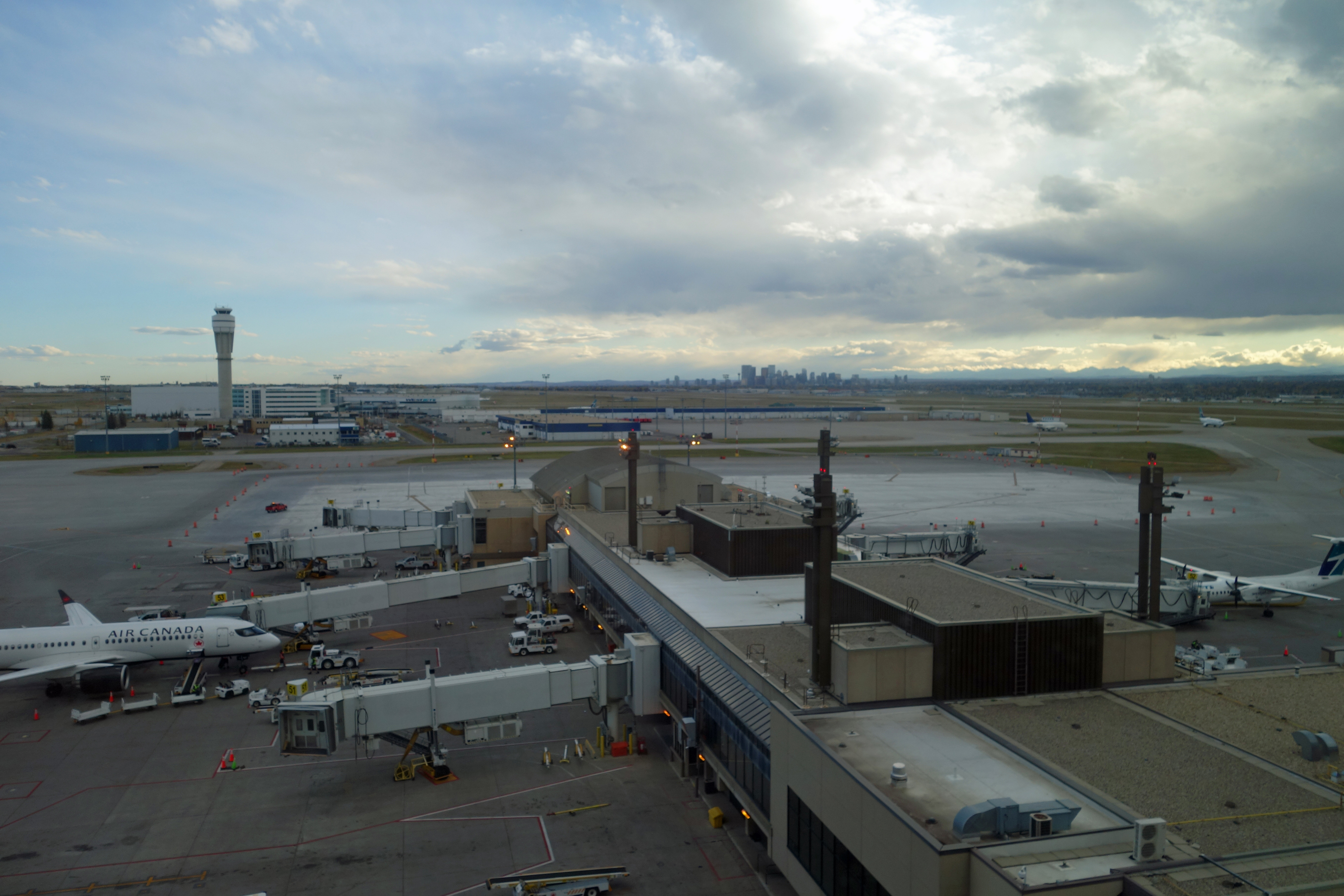 We began our travel preparations well before our overnight stay at the Calgary airport.  Two weeks earlier I downloaded the VeriFLY app, as suggested by American Airlines, to help our flight experience run smoothly.  Once we each set up a traveler account, the next step was getting a negative covid test, no more than 72 hours prior to our flight.  The USA will accept the rapid antigen test, which is less invasive than the full PCR test, as well as being less expensive.  Shelling out $40 CAD ($31.75 USD) each, we had our results in 15 minutes.  The VeriFLY app scanned the printed test results and within 30 minutes we were notified that our results were accepted.  The next two steps were answering a series of questions regarding health, exposure to covid, and confirming we had passports and printed copies of the negative antigen test.  Done!!
Checking in at 5 am was super easy using the VeriFly app (I recommend using this if possible) and security screening also went relatively fast, helped along by our Nexus cards!!  But, silly me wore a top with hundreds of little rhinestones on the chest which the body scan machine did not like, so the girls had the pleasure of a full pat-down.  I won't wear that shirt flying again 🙄 Once cleared, we had ample time to enjoy a leisurely breakfast in the terminal, a necessity these days with no meals being served on flights.  Flying during covid is definitely not relaxing!!  So many people are lax in their mask-wearing and we had a couple of belligerent heavy drinkers behind us.  Who drinks 4 vodkas and 4 large glasses of wine on a 7 am flight, apparently the guy behind us!!!
We landed in Dallas/FortWorth late morning then made our way to the Hyatt Regency DFW airport hotel for an overnight stay, no stress here trying to make flight connections 🙂  Once again we chose an airport hotel to minimize travel, but DFW is massive and we still had to take shuttles between the hotel and the distant terminals.  At one point we could see 14 planes outside our window on their final landing approach, it's crazy busy here.  The hotel is rated as a 4 star but that may have been a while ago, it is rather worn and could use some upgrades.  But, it was fine for a one night stay!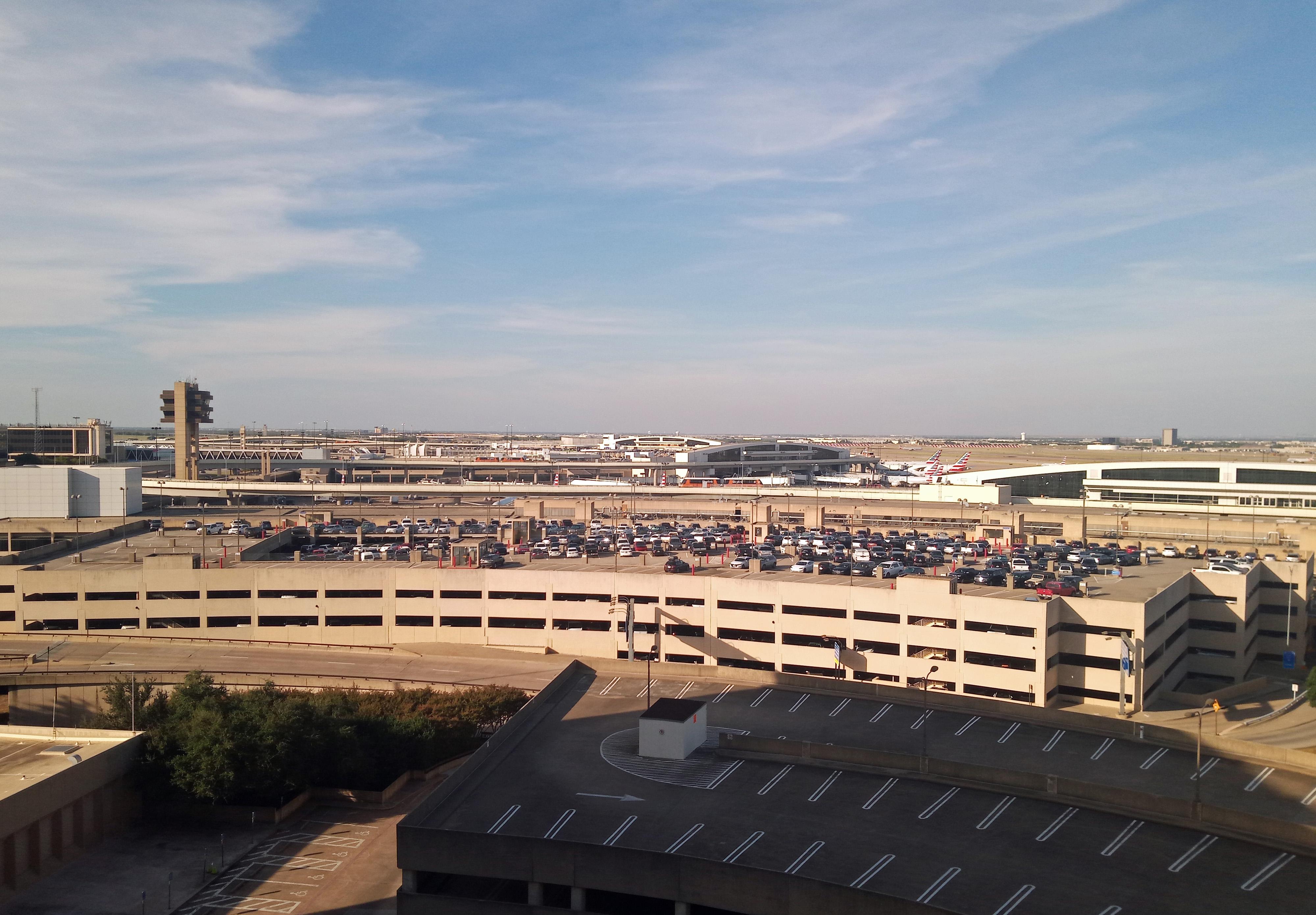 The flight from Dallas/FortWorth to Loreto left the next day at 10:45 am giving us plenty of time to spend a few hours in the American Airlines Admirals Club enjoying a lazy breakfast, and a couple of Bloody Mary's, before making our way to the departure gate 🙂  At this point, Mexico is only requiring a completed immigration form and a customs form which include covid related questions but no testing or vaccination requirements.  Well, we have been tested and double vaccinated, so we're feeling pretty safe 🙂
Landing in Loreto's very tiny airport we cleared customs quickly then made our way to the AMC Car Rental counter.  This company was recommended by folks on a Loreto Facebook group we are members of, as being honest and upfront with their pricing.  Renting a vehicle is quite expensive, but we decided to get a car for the first 4 days.  This allowed us to run all our errands and fill up the casita with wine and groceries.  Planning to be here for 4 months, we will likely rent a car for a few days each month to do a little sightseeing and big shopping trips.  On a regular basis, there are a couple of small shops in the neighborhood to pick up small items.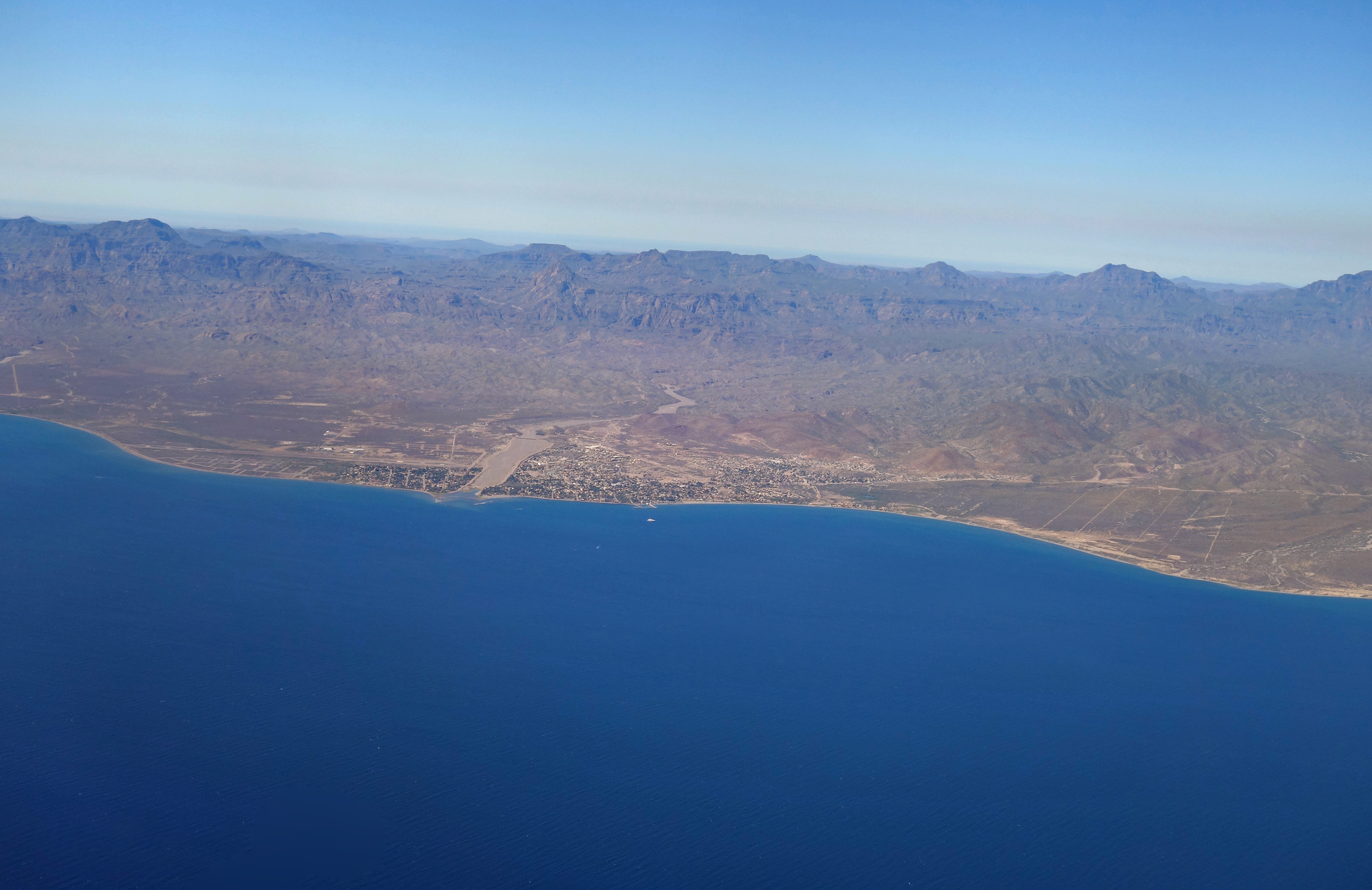 So, what's it like here?  First and foremost……it's HOT, lovely and HOT 🌞🌞  Sheesh, I don't remember the last time I was this HOT 🙂  It was 33 C when we landed and then we spent the afternoon running errands with no chance to cool down.  The forecast for the next two weeks is temps above 30 C, hard to complain and very happy we have air conditioning.  What did people do without it!!
Our first impression of Loreto is that we will enjoy our time here.  The casita we have rented in the community of Loreto Bay is amazing and the town of Loreto is very quaint and rustic.  During the 4 days we had a car we were in town at least twice a day and had lunch daily at a few of the restaurants recommended by our landlord.  Fish tacos are definitely our favorite meal here in Mexico.
At one point during our two days of travel, we had a conversation about how unnatural it felt resuming our nomad lifestyle.  Interestingly we both felt like small roots had begun to grow during our 16 months in Canada…but we quickly realized they had to be pulled out and to get ourselves back out there!!!  We got lazy and comfortable, even though we did not have a home to call our own, but we both recognize that we are happier and more fulfilled exploring the world.  So, for the next 4 months at least, we will enjoy our time in Loreto, Baja, Mexico…