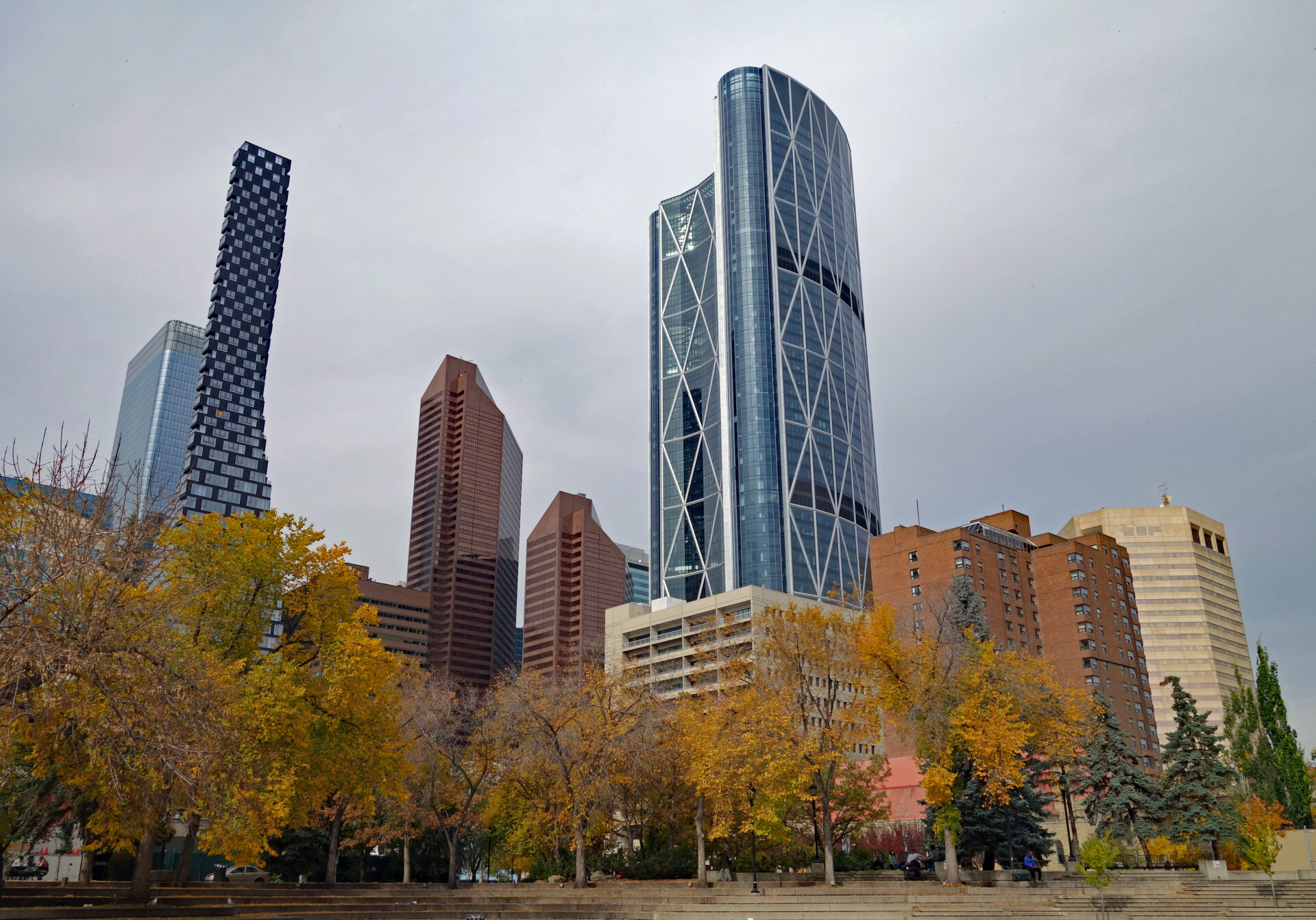 Returning to the familiarity of "home" in early June we have found the days, weeks and months slipping by uneventfully.  Our first 14 days in Calgary were spent in mandatory quarantine, waiting and watching for any signs of COVID.  At the end of that time, and symptom-free, we have been able to socially distance visit with family and friends.  The new normal took some getting used to as we navigated the ever-changing rules in Calgary after spending the first few months of the pandemic in Australia.  Even now, restrictions and guidelines continue to change amid the ebb and flow of the case numbers here in Alberta.  It looks like we are all in this for the long haul 😥
The world has been turned upside down and our return to Canada is much different than prior years, such that we have no idea how long we will be here or when we will feel safe to resume our nomadic travels.  With a lot of help from friends, we have a place to call home in Calgary and have leased a vehicle for 1 year, with very forgiving early return arrangements if necessary.  Realizing we will be here for a while, we have unpacked a few boxes we have stored in a family member's basement.  Retrieving golf clubs, mountain bikes, road bikes and other items we felt would be of use during our extended stay in Canada.
Summer in Calgary is a wonderful time of year, affording us the opportunity to spend many evenings enjoying outdoor bbqs and patio meals at the homes of friends and family.  Restaurants are open, with limited seating, but they hold no interest for us during the pandemic.  Likewise, gyms are open but we are not comfortable with enclosed spaces holding a large number of people.  We have found a city-run weight room that limits the number of people to 12 at a time with cleaning/airing time between bookings, no more just dropping in and staying as long as you want, you must reserve your 1-hour visit.  This works for us 💪 What a strange world we are living in such that life is spent avoiding people!!
Fortunately, Calgary and the surrounding area has an abundance of outdoor activities.  A new option this year, due to COVID, was cycling the 1A highway between Banff and Castle Junction.  Normally this spectacular stretch of highway is outrageously busy with cars full of tourists admiring the scenery.  In order to control visitor numbers at popular destinations, the highway was closed for the entire summer to vehicular traffic, turning it into one of the most scenic bike rides around Banff.  Our first ride on this road was a 70km round trip from Banff with a couple of friends and it was amazing.  We have not ridden our road bikes in almost 3 years so tackling such a long ride was questionable, but we completed the ride, thoroughly enjoying the experience of cycling on a car-free road.  After that first day, we cycled this road a number of times during the summer because it was such a perfect place to ride.
Other than a 4 day trip to Canmore and a day trip to Drumheller we spent our Alberta summer close to home golfing, hiking and biking.  When the Calgary mornings started to turn cold in early September, you know fall is not far off.  Summer is much too short, and one of the reasons we moved to the Caribbean in 2002…for endless summers!  Here are a few random photos of our summer activities aside from the specific day trips we already posted about.
Riding the city bike paths:
Golfing:
Early October we decided to do an urban walk around downtown Calgary, which I must admit I never did when we lived here.  Our first stop was the Devonian Gardens, a large indoor park and botanical garden opened in 1977.  The gardens were closed in 2008 for a major 4-year renovation.  When re-opened in 2012 the gardens now include a living wall, koi ponds, fountains, children's play area and over 550 trees.  It is a perfect place for office workers to enjoy lunch during the cold winter months.
From Devonian Gardens we wandered down the Stephen Avenue Mall eventually reaching Olympic Plaza.  The first thing you notice walking down the mall is the giant 25-meter metal trees.  They are not only elegant but serve to minimize wind gusts between the tall buildings.  Olympic Plaza was the site of the medal ceremonies during the 1988 Winter Olympics held in Calgary.  During the summer, concerts and festivals are held here and in the winter the plaza is turned into a public ice skating area.  There are interesting sculptures and feature walls around the plaza, the most interesting of which is the "gopher wall".   This wall was created in 2010 to celebrate Calgary Parks 100th anniversary.  It reminds me of the Whack-A-Mole carnival game 😂
Continuing on from Olympic Plaza we headed toward the "Family of Man" sculptures, installed in 1968.  This group of 21 feet tall naked aluminum figures were created exclusively by Mario Armengol to be displayed at the British Pavilions at Expo 67 in Montreal, Canada.  After Expo 67 concluded the sculptures were bought by local businessman Robert Cummings and donated to the City of Calgary.  They have become a landmark and minor tourist attraction in downtown Calgary.  I wonder if these sculptures were the inspiration for the Avatar movie characters??
Our final stop was the new Calgary Central Library which was completed in November 2018.   It is a beautifully modern building inside and out.  We have thoroughly enjoyed our urban walk re-discovering just a few of Calgary's highlights.  Which was concluded with a lovely patio lunch on the Stephen Avenue Mall 😋
After 5 months in Calgary, the travel itch needed to be scratched, but the best we could do right now was to move 8 minutes away to a new house 😂😂  However, we have a bigger move planned for early January!  Unwilling to leave Canada right now, we have decided our best option is to head west for a change of scenery and hopefully enjoy some milder temperatures on Vancouver Island.  Our first thought was to drive to the island in early November however for a number of reasons we decided to stay in Calgary until the first week of January.  Mainly, Blair wanted to spend Christmas with family and the prospect of driving back and forth over the Rockies in the winter was not appealing.  Additionally, November and December are the wettest months of the year on Vancouver Island, another reason to linger in Calgary just a little while longer.  So, for the next couple of months, we will enjoy the company of friends/family and look forward to Christmas in Calgary, our first since 2001 🎄
During these unprecedented times, we hope wherever you are that you and your loved ones are safe and healthy 💕