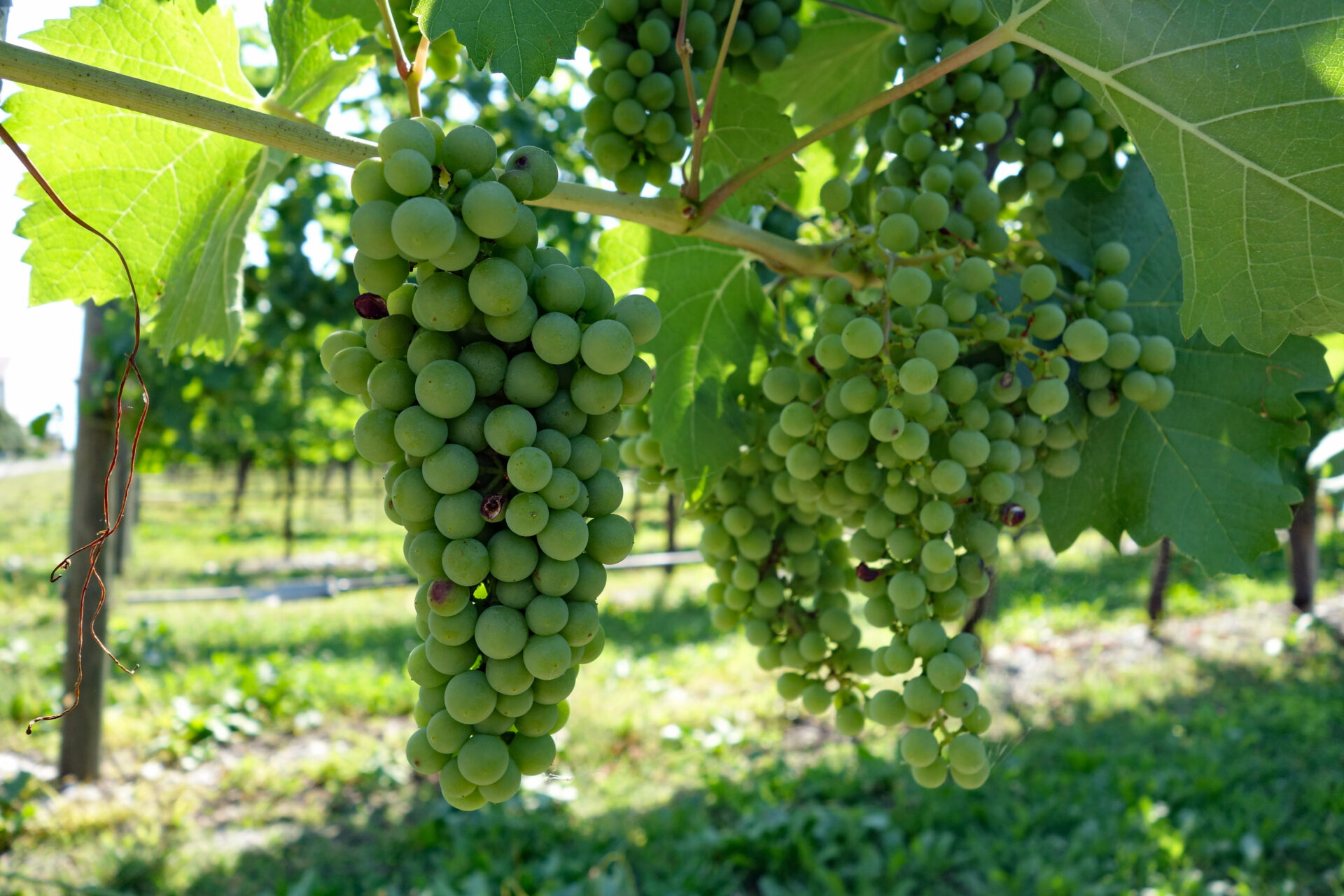 After my cousin left we did indeed spend the weekend close to home not doing very much other than playing a game of tennis on Sunday.  It was nice not to be in the car on busy highways.  That changed on Monday as we headed an hour North to the Prosecco making wine region for a private tour of the Fantinel winery, the largest privately owned winery in the region and currently run by the third generation of the Fantinel family.  Fantinel products were imported by the company I worked for in Grand Cayman so I am quite familiar with their prosecco line 🙂  We were met by Linda, a member of the marketing staff and taken on a tour of their operations.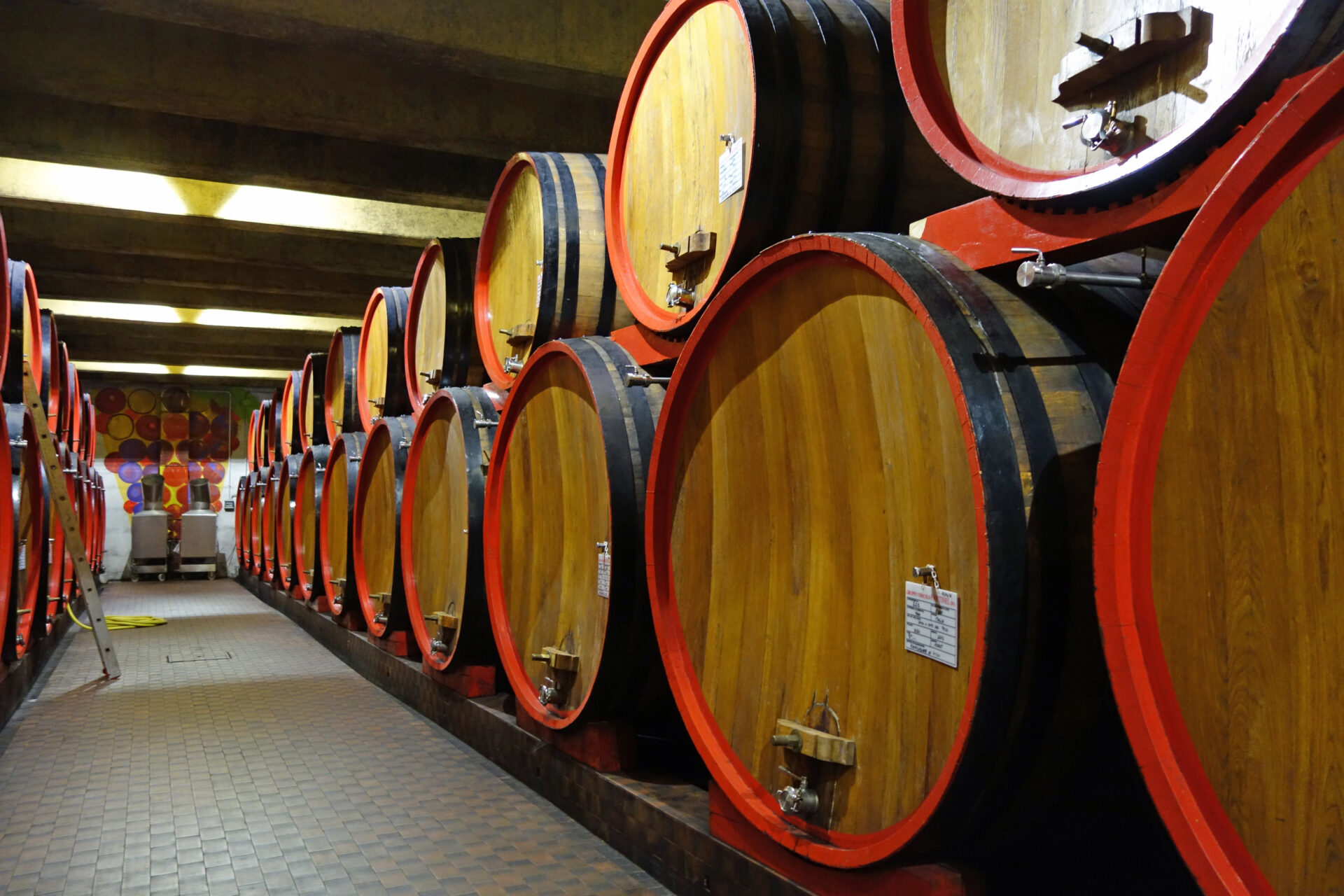 We started where the grapes were unloaded from the trucks and followed the production line all the way through to the pallets stacked with cases of wine ready to be shipped around the world.  We saw pallets destined for Dubai, Africa, USA, UK, Germany, Russia etc.  Fantinel produces 4.5 million bottles of wine each year and over half is sparkling wine.  Our tour was capped off with a tasting of two vintage proseccos, brut and rose, and one of their top tier red wines, which of course we purchased at the end of our visit!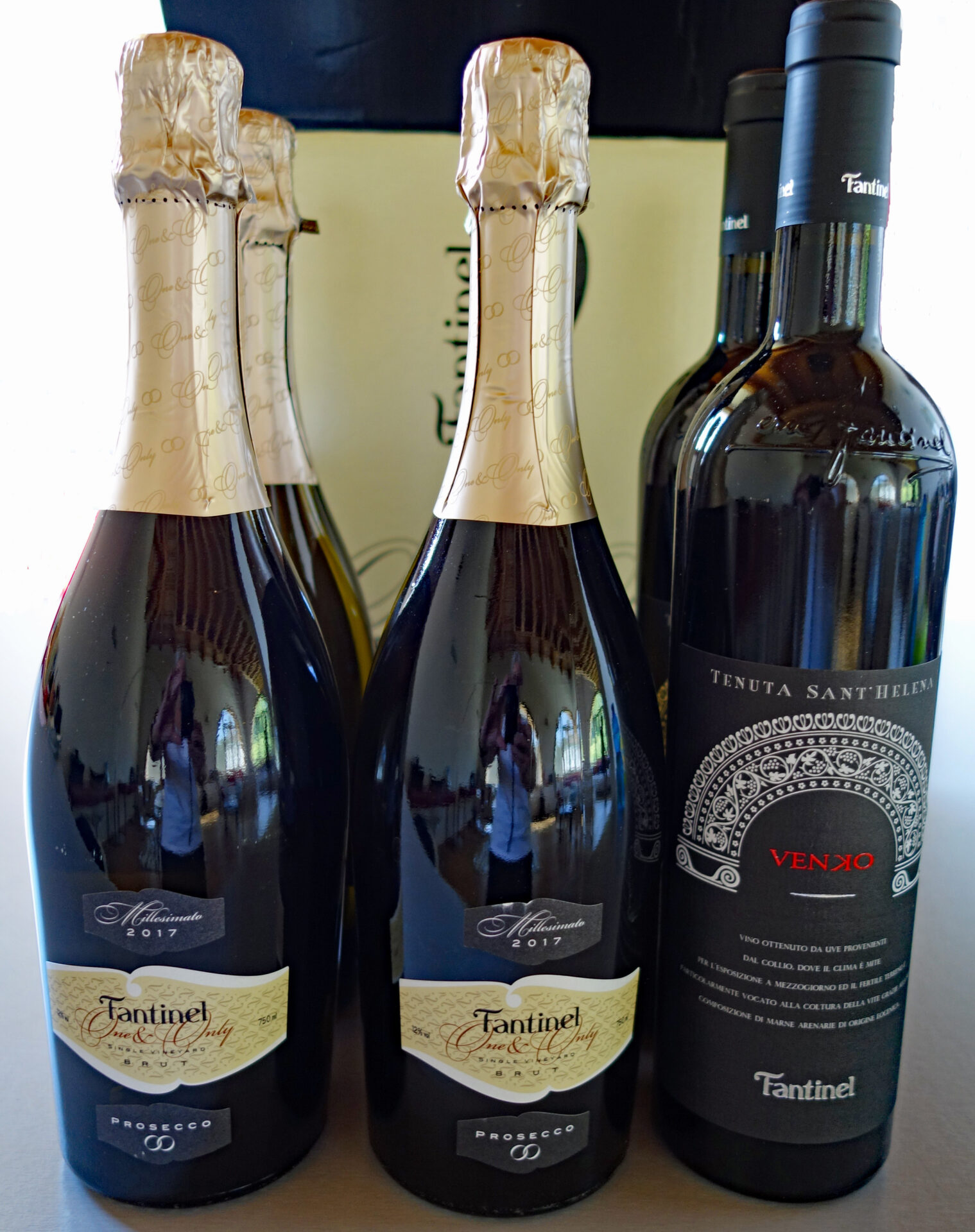 The tour ended mid day so our guide recommended a restaurant in the nearby town of Spilimbergo, Ristorante Da Afro, where we enjoyed a lunch of battered, deep fried zucchini flowers and mushroom risotto before making our way back home to Mirano.  What better way to spend a day than visiting a winery and tasting wine!!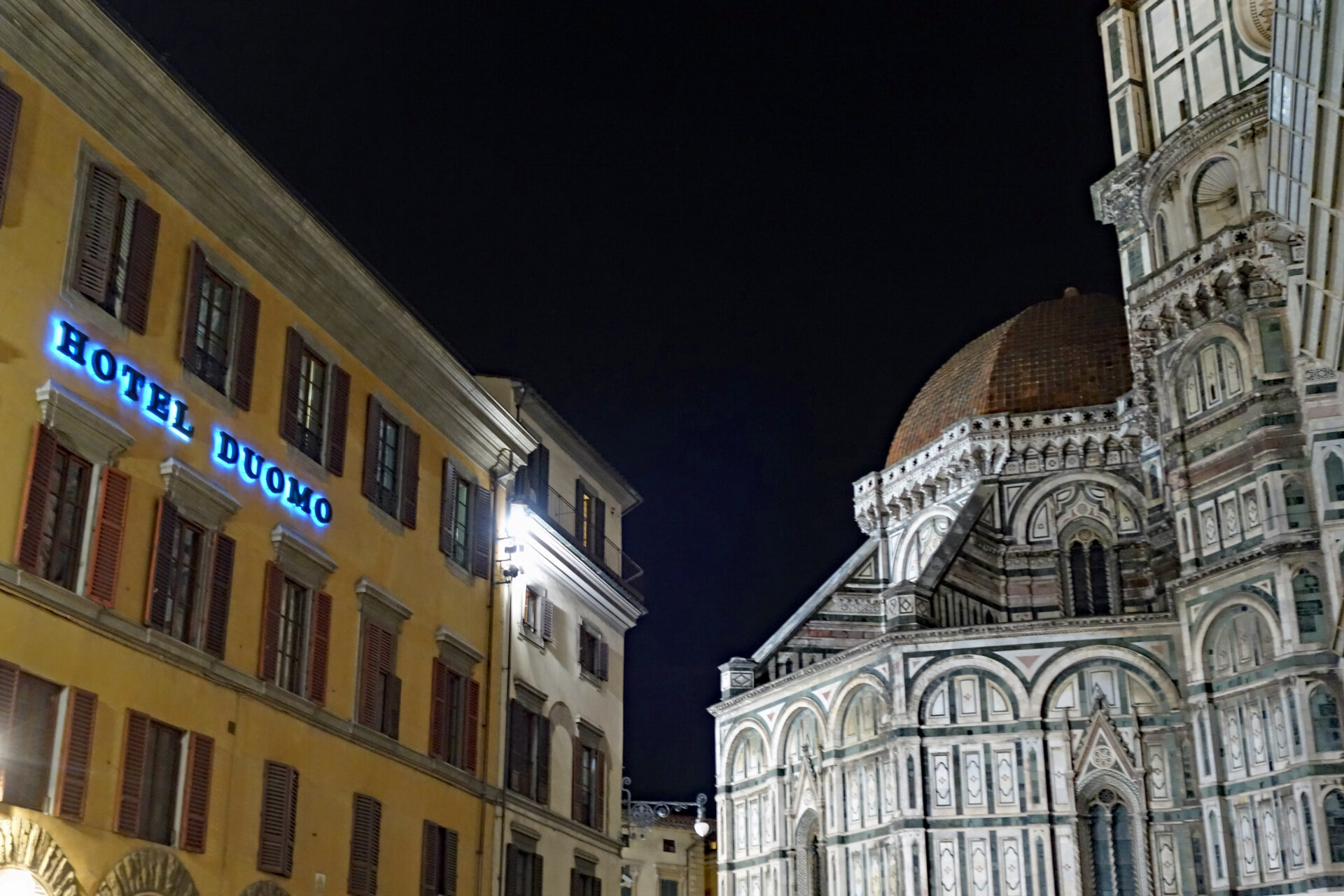 The day after our Fantinel tour we once again braved the Italian motorways and drove to Florence for an overnight visit.  When I booked our hotel it said "view of the Duomo" but I was skeptical…and how wrong I was, we were directly across the street from the Duomo with unbelievable views.  What a treat to open the window and see the Duomo, almost close enough to touch.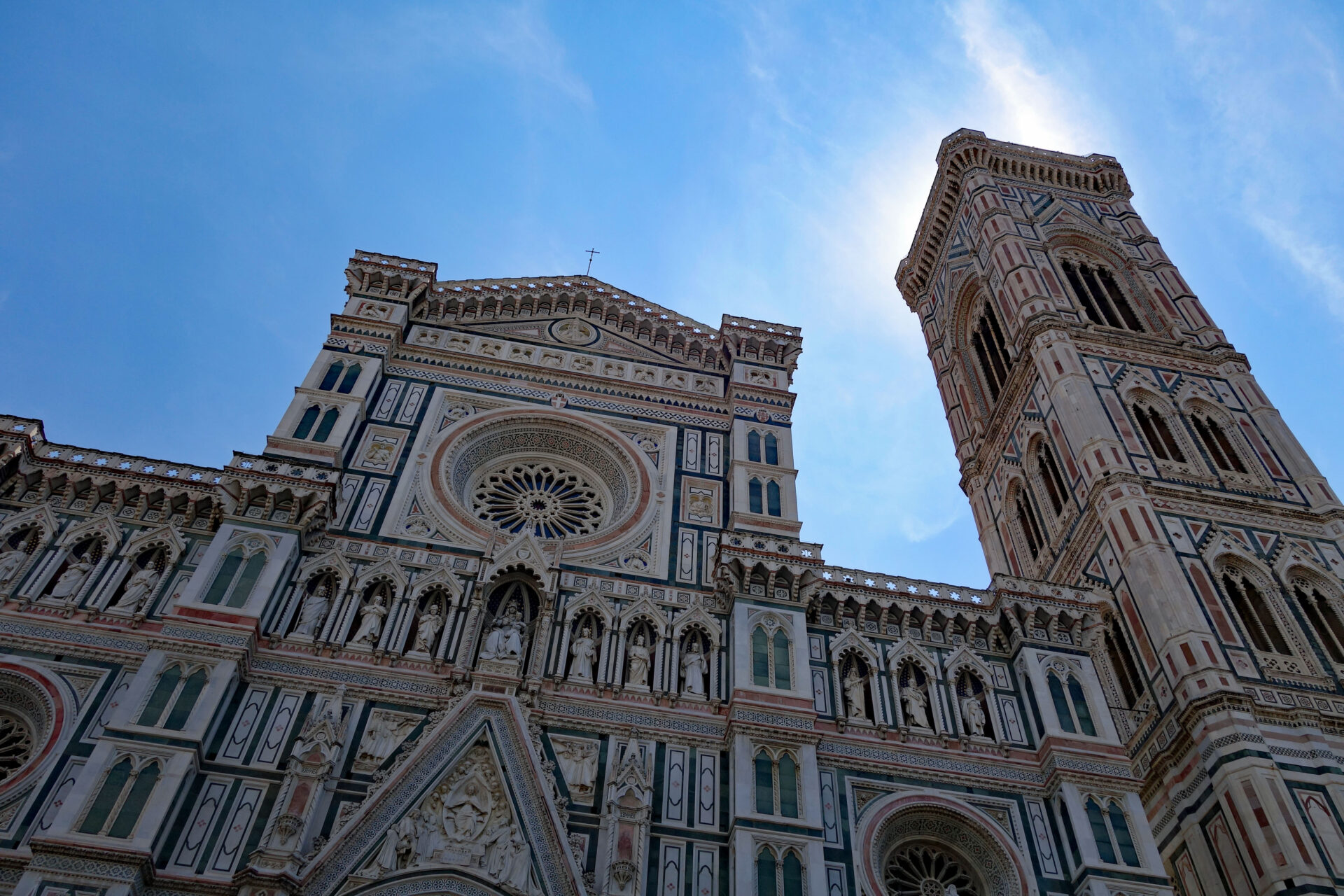 Despite visiting Florence on a few prior occasions, one cannot be in Italy and not make the journey to wander the historic streets, admire the Florence Duomo, Basilica di Santa Maria del Fiore, and tour the museums, specifically to admire Michelangelo's "David"…..OK to be honest I had to see David again!!!  The perfection of this sculpture takes my breath away every time I see it!  I was very surprised to see that photographs are allowed to be taken.  Last time we were here in 2011 there was a security person scolding anyone who tried to photograph David.  Now it is a free for all with hundreds of cell phones, cameras and selfie sticks all pointed at the statue!!  I must admit, it is nice to have a photograph (well maybe a hundred or so 🙂 ) of the original instead of the copies around Florence.  What is hard to tell from photographs is that David is 16'11" tall weighing 12,478 lbs.  He is made from a single block of marble from Tuscany, the whitest marble in the world.  The copy in Piazza della Signoria is in the exact spot where the original statue stood for over 400 years.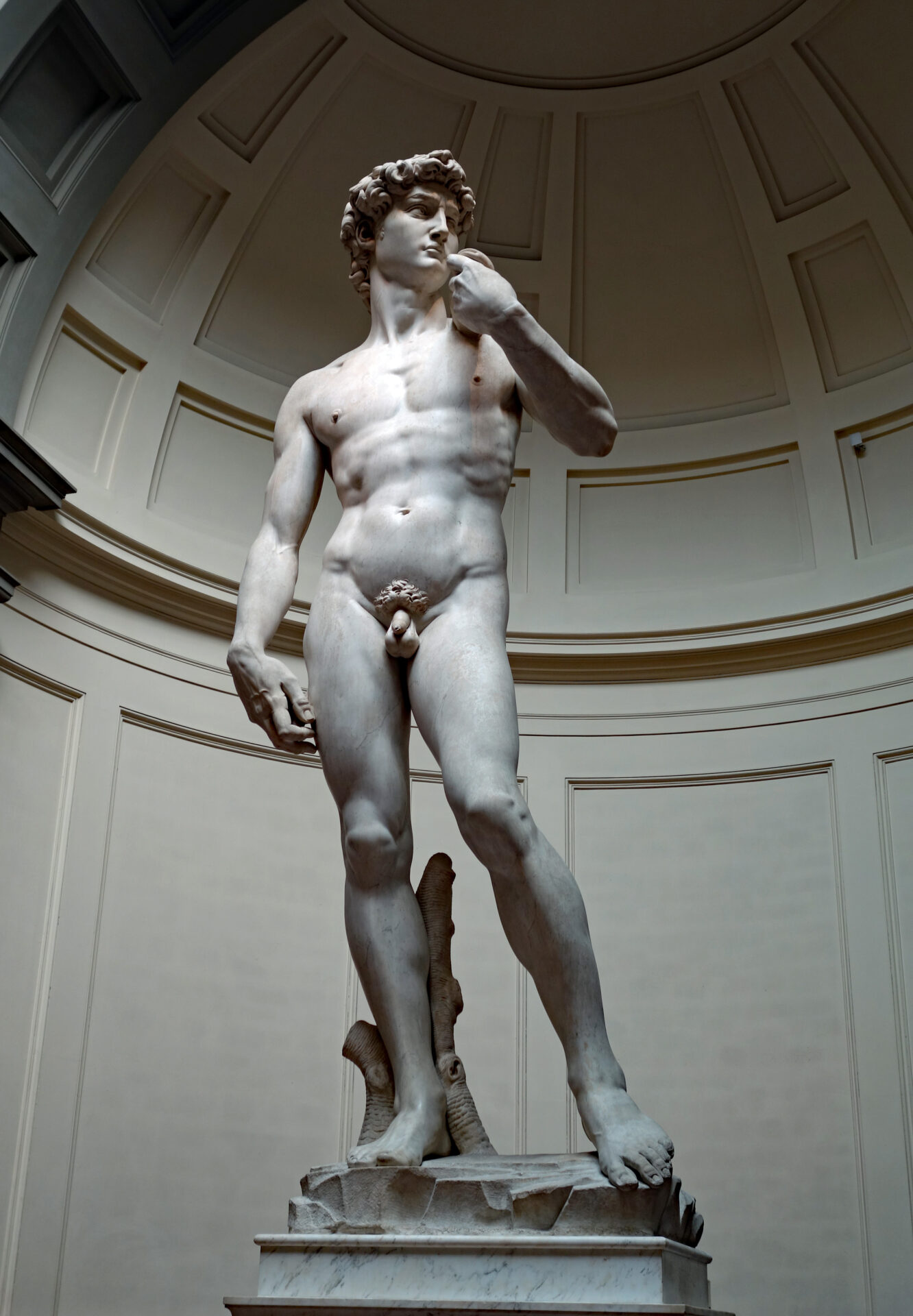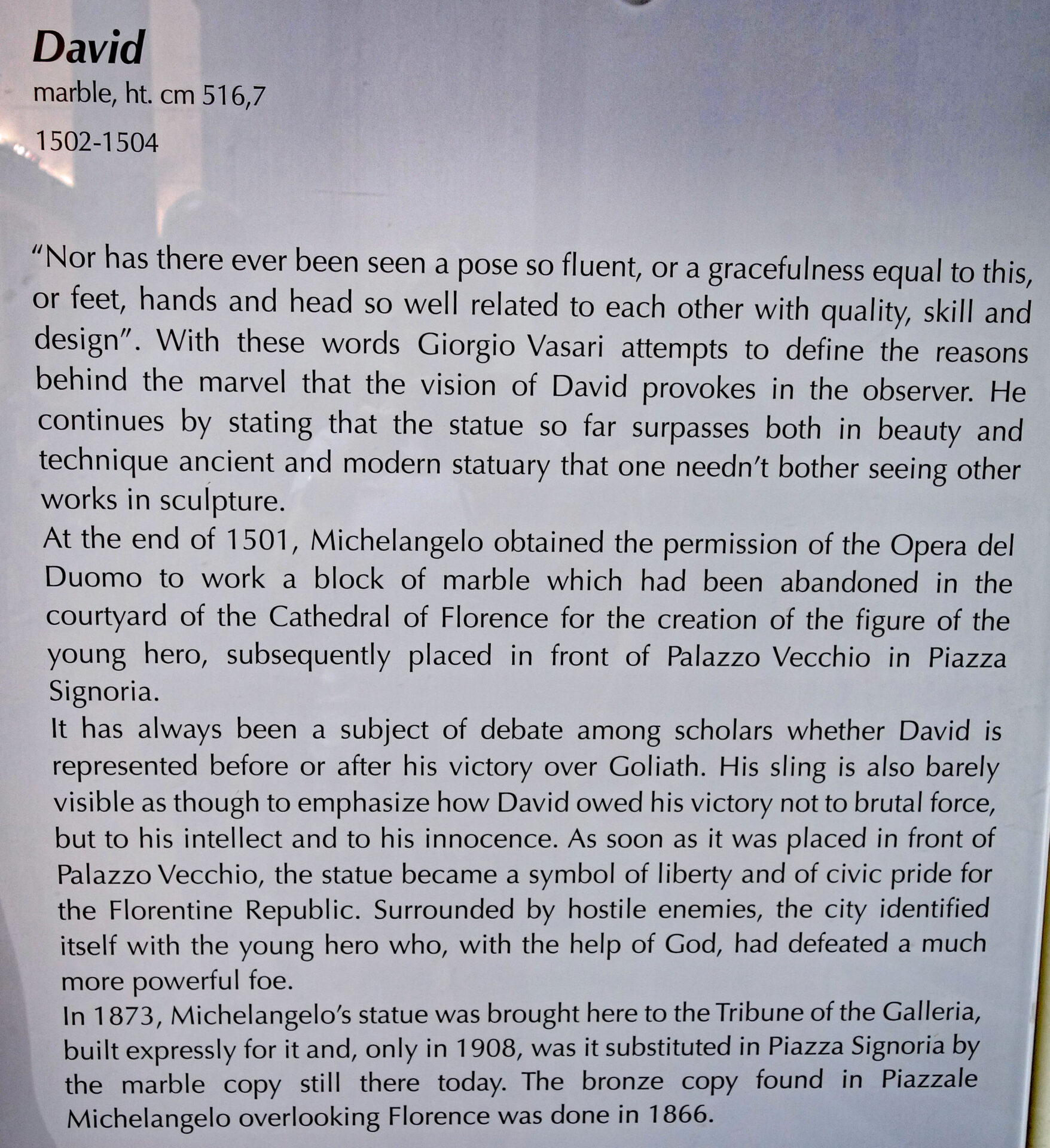 During our wanderings around Florence we both commented how extremely busy it was and realized that our previous times here were not at the height of tourist season.  What a difference that makes!  That being said, our second day in Florence we got up at 7am to go for a walk and the streets were practically deserted….yes!!!!  Obviously early morning is the time to enjoy Florence 🙂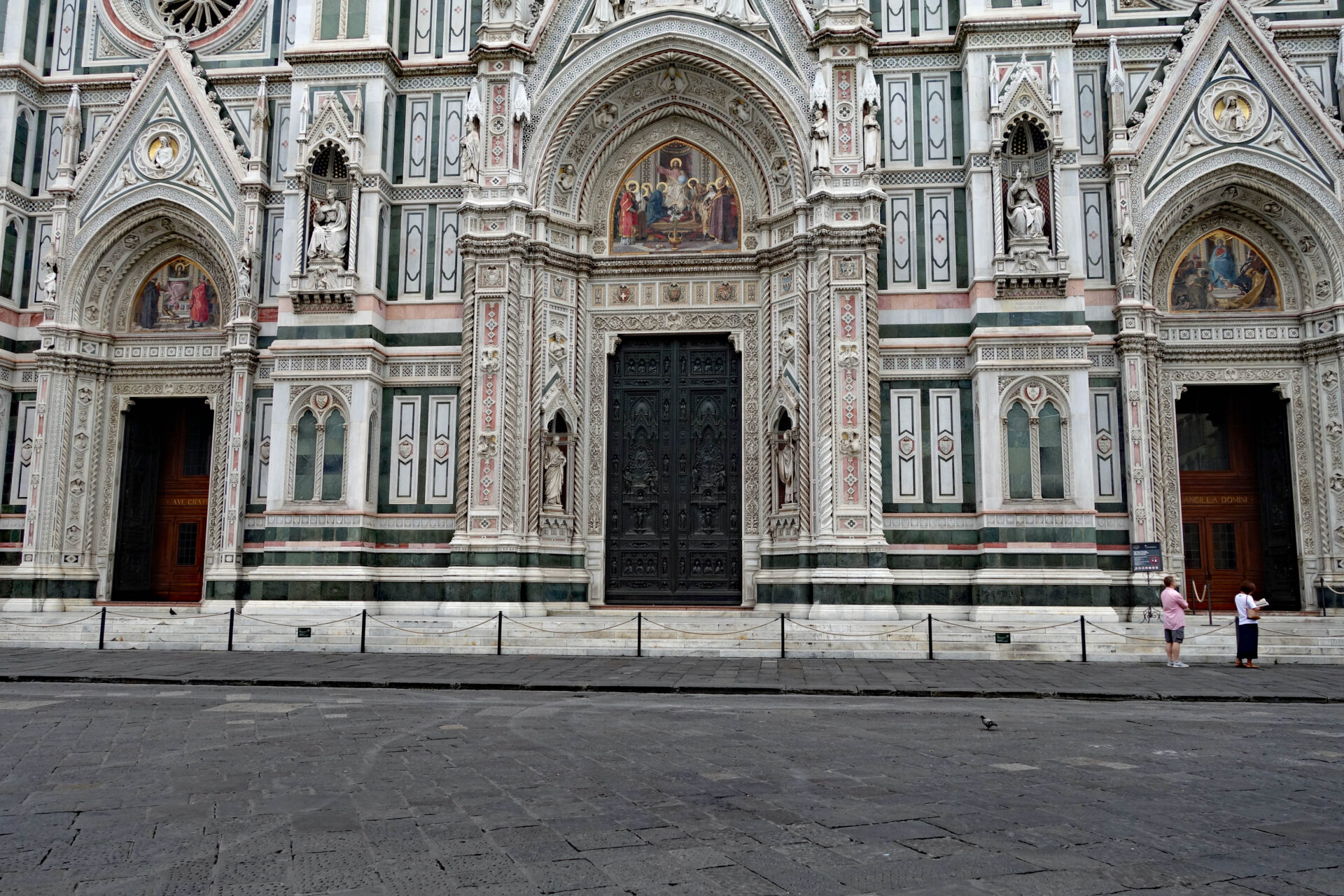 Our early morning walk destination was Piazzale Michelangelo, perched on a hillside overlooking the renaissance city.  We meandered our way from our hotel past the Duomo, into Piazza della Signoria, over to Piazza Santa Croce to admire the Basilica, the largest Franciscan church in the world with 16 chapels, and where Michelangelo is buried, then along the Arno River before climbing to Piazzale Michelangelo.  Again, it was uncrowded this early in the morning but as we were leaving the tour buses were starting to arrive!!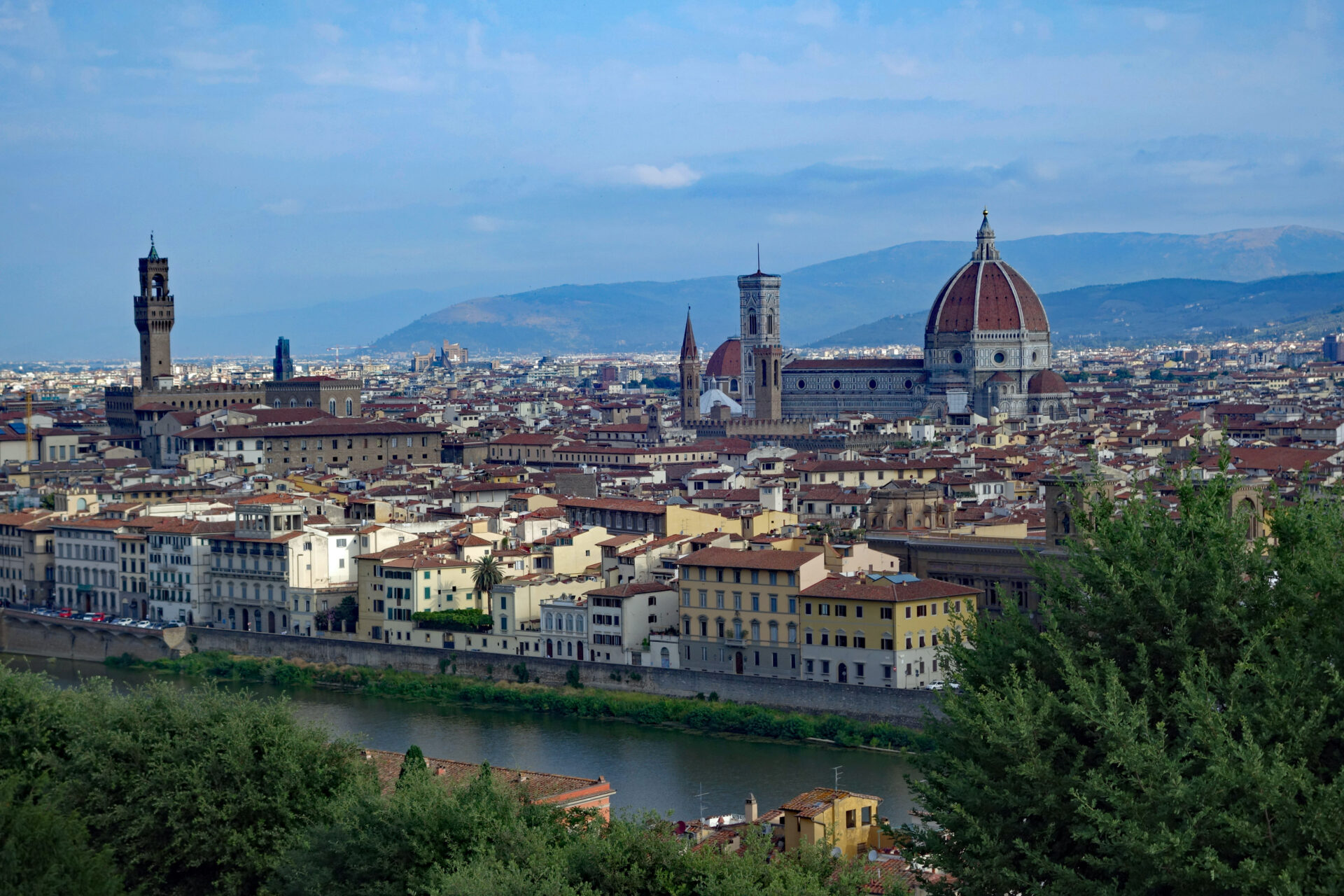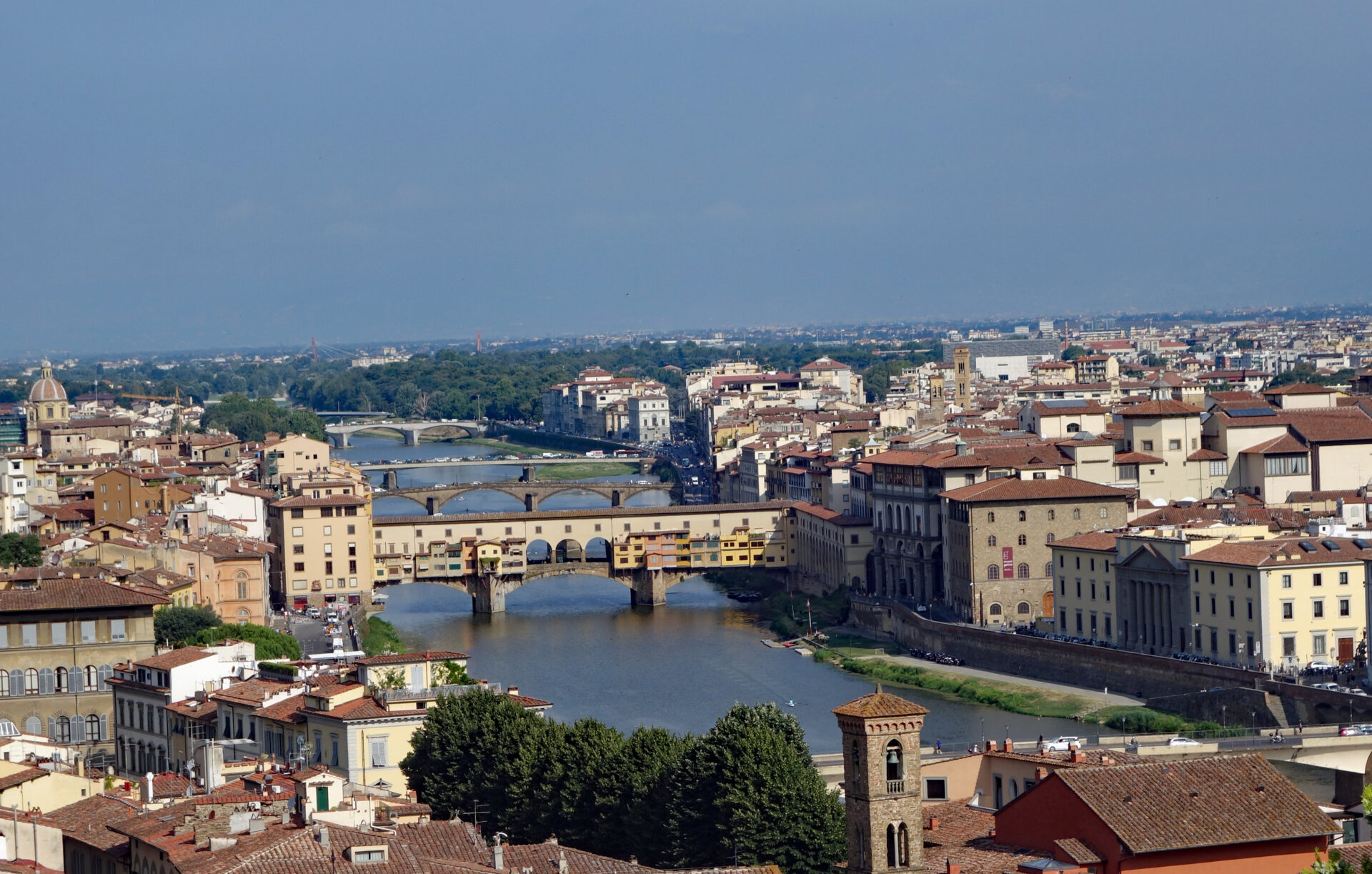 On our way back down we discovered the Rose Garden of Florence housing a collection of 400 varieties of roses, 10 bronze sculptures by Belgian artist Jean-Michel Folon and amazing views over the city.  The "Partir" sculpture resembles a huge outline of a suitcase with a ship riding the sea waves inside, it also frames the entire historical center of Florence, very imaginative.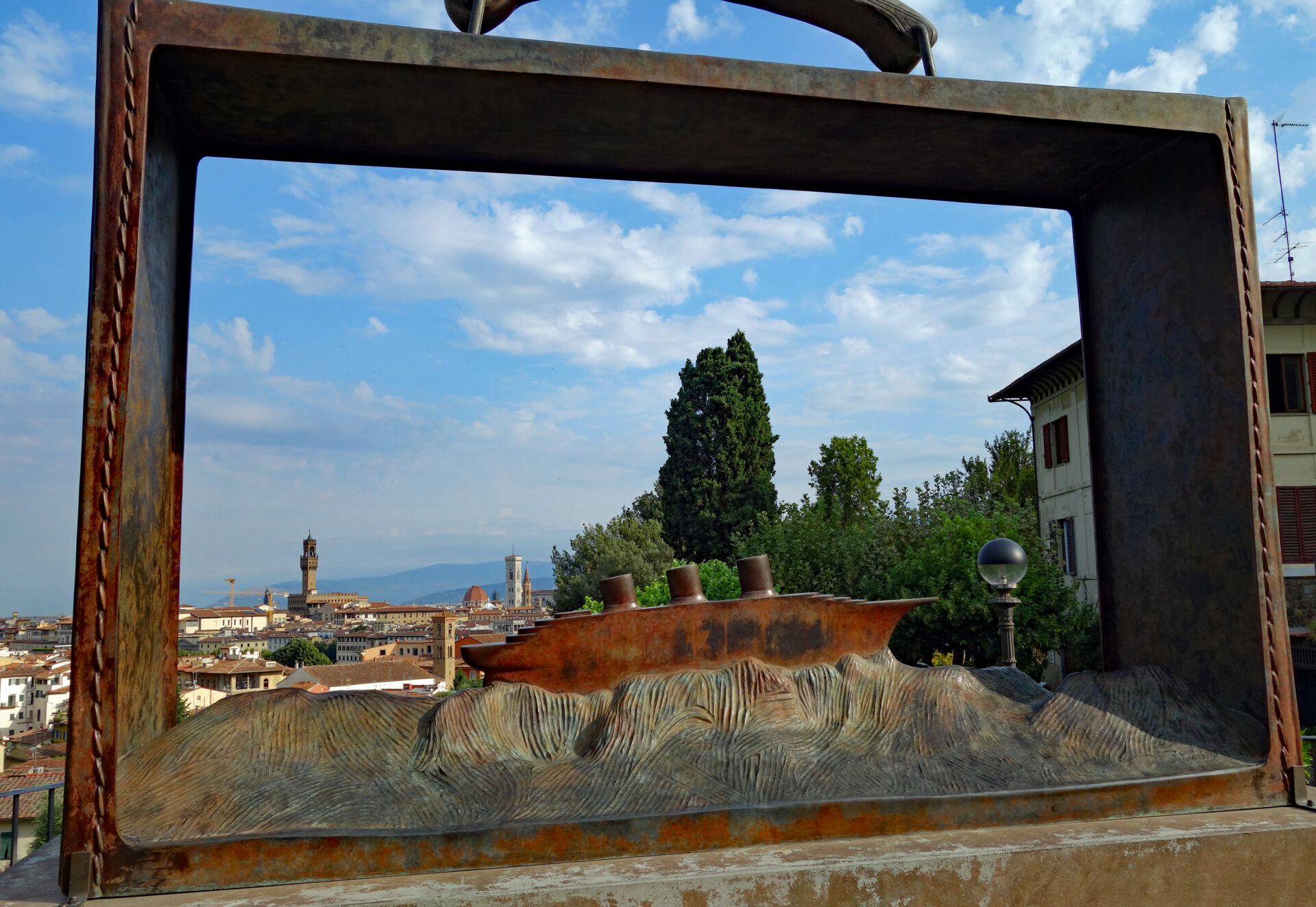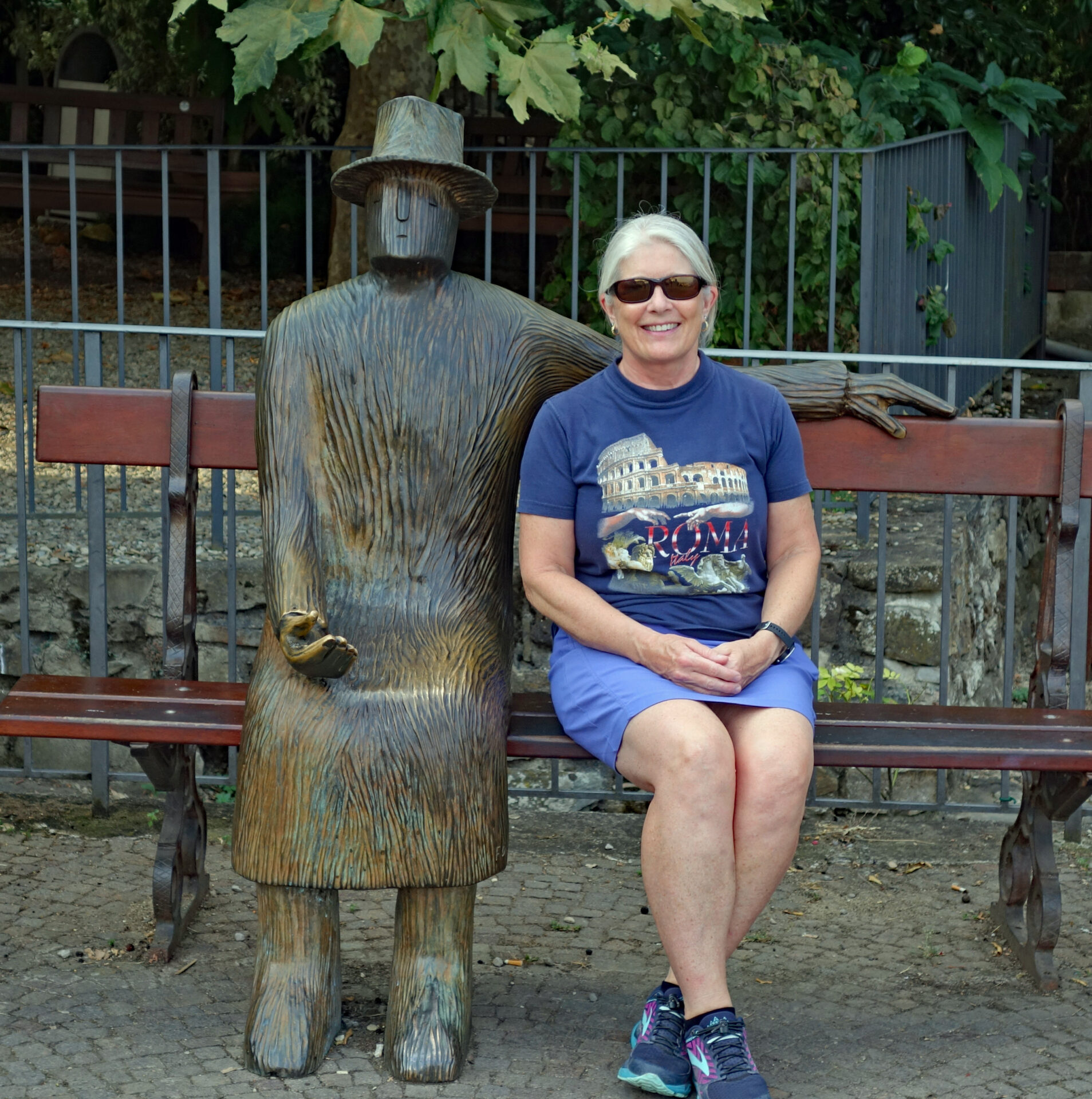 Our time in Florence was just over 24 hours however we packed a lot in before the 3 hour journey back to Mirano.  Soon after arriving home we found out that a long time friend from Cayman was nearby visiting his family in Bassano del Grappa.  We made contact with Radames and arranged to meet the next day.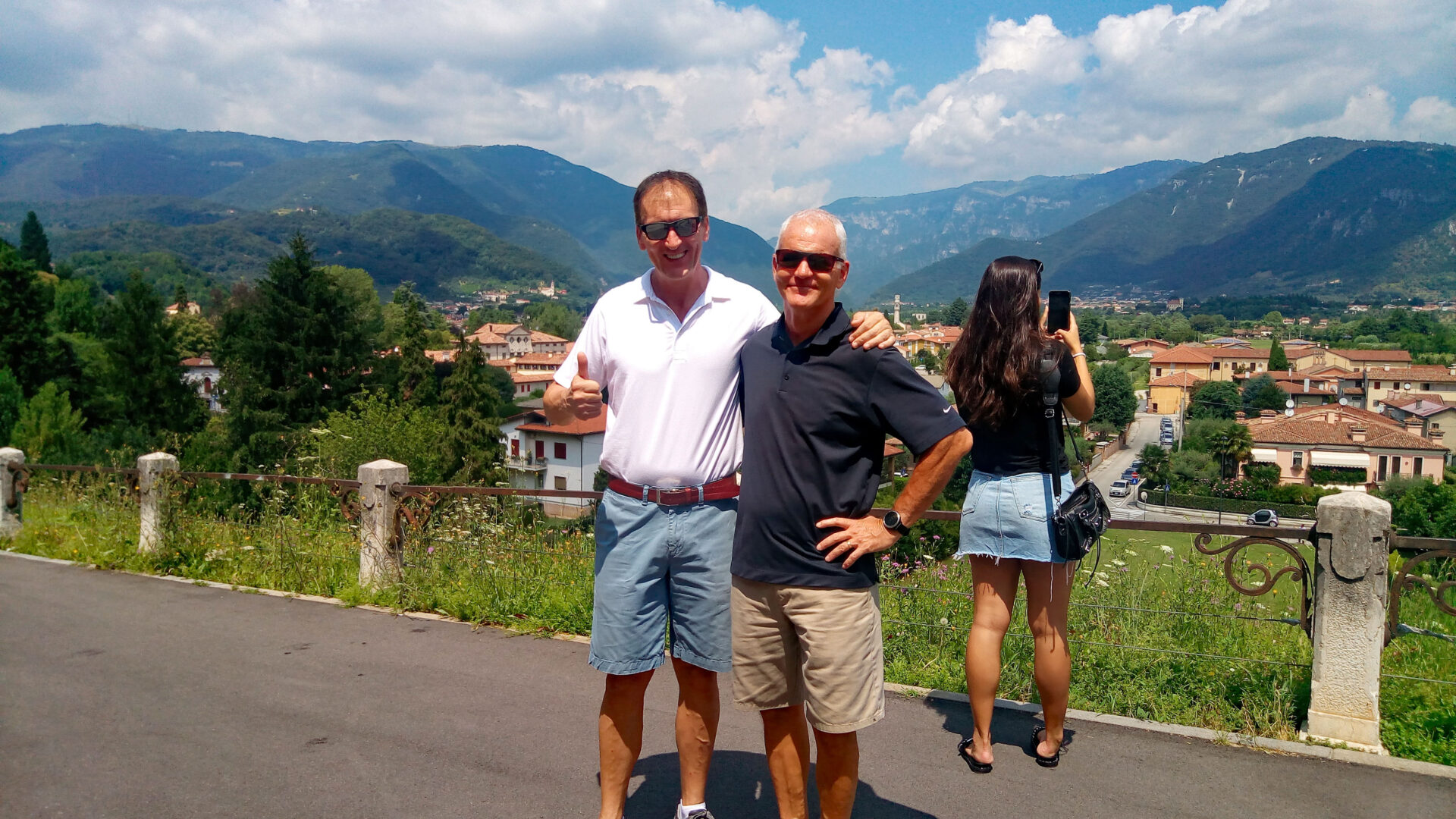 Bassano del Grappa is just over an hour north-west from Mirano through beautiful countryside and numerous small towns.  Bassano is famous for the many varieties of grappa made here in addition to an old covered wooden bridge from the 1500's over the river Brenta.  After first meeting Radames' family we drove into the center of Bassano and went for a walk around the historic center.  One of our stops was the Museo Della Grappa run by the Poli distillery.  We were amazed at the large variety of grappas available, who knew grappa came in flavors, even chocolate!!  We next stopped for a Mezzo e Mezzo drink which is the signature aperitif of Bassano.  Click on the link to see how to make one, I am not familiar with the liquors used, but it was very smooth.  From there we drove to the old farm where Radames grew up, which is now owned by his godmother, and houses a small hotel and a very nice restaurant where we stayed for lunch.  Sweetly and not a big surprise, Noni would not allow any of us to pay for lunch 🙂  After lunch we drove to the town of Marostica which is famous for it's bi-annual "live" chess game, enacted by human chess pieces dressed in period costume, in the town square where the paving is a huge chess board.  That must be a sight to see!  From central Marostica we drove up the hill to a castle and took in the amazing views.  This is a gorgeous part of Italy and we thoroughly enjoyed our few hours with an old friend, an added bonus in our travels 🙂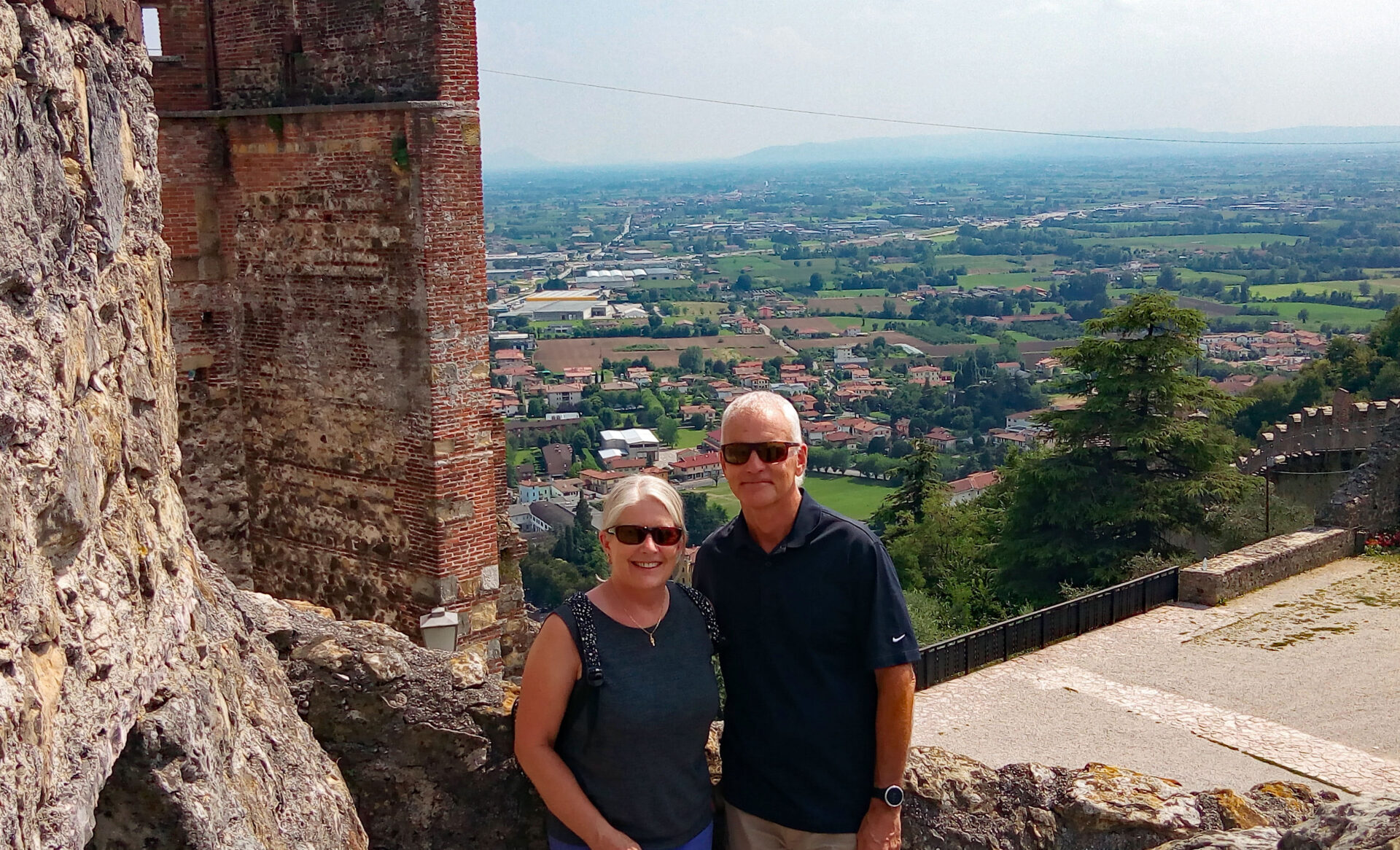 Winding down our time in Mirano, Blair planned a day with no driving, doing a bike tour from Mirano to Fusina, on the coast.  He found a bike route called the Itinerari di Brenta which we picked up pieces of to make a 30 mile round trip from Mirano.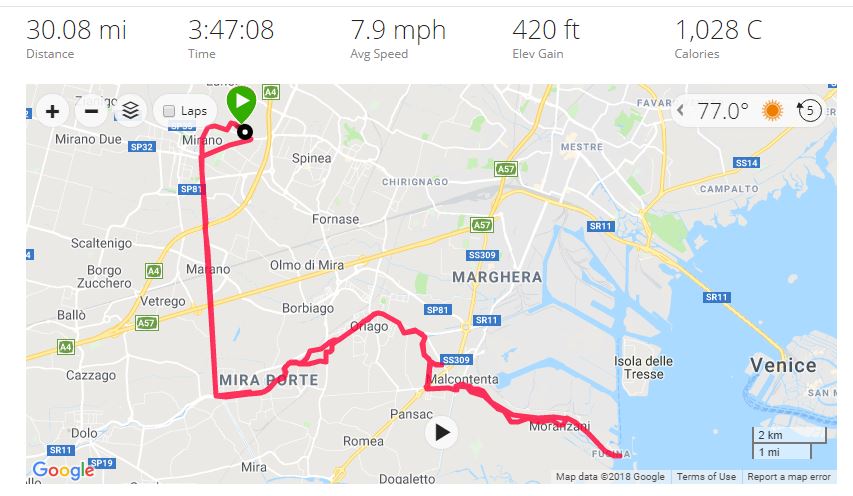 We did not realize that our destination of Fusina is a ferry port from which you can get over to Venice, that would be a really fun way to get to Venice instead of taking the bus.  Signage along the route is not bad but when all else fails follow the canals which end up in Fusina.
It is hard to believe that 3 weeks have passed by and we are on the move again!  We have enjoyed being in one place for this long and will be sure to include more long stays in our travels.  Our time in Mirano was a nice mix of sightseeing and relaxing at home.  We have a number of one week visits coming up, taking us through France and North to Scotland by mid August. but first we head to Arenzano, Italy for our first glimpse of the Mediterranean before heading back inland to France.  Arrivederci Italy, until we meet again…..