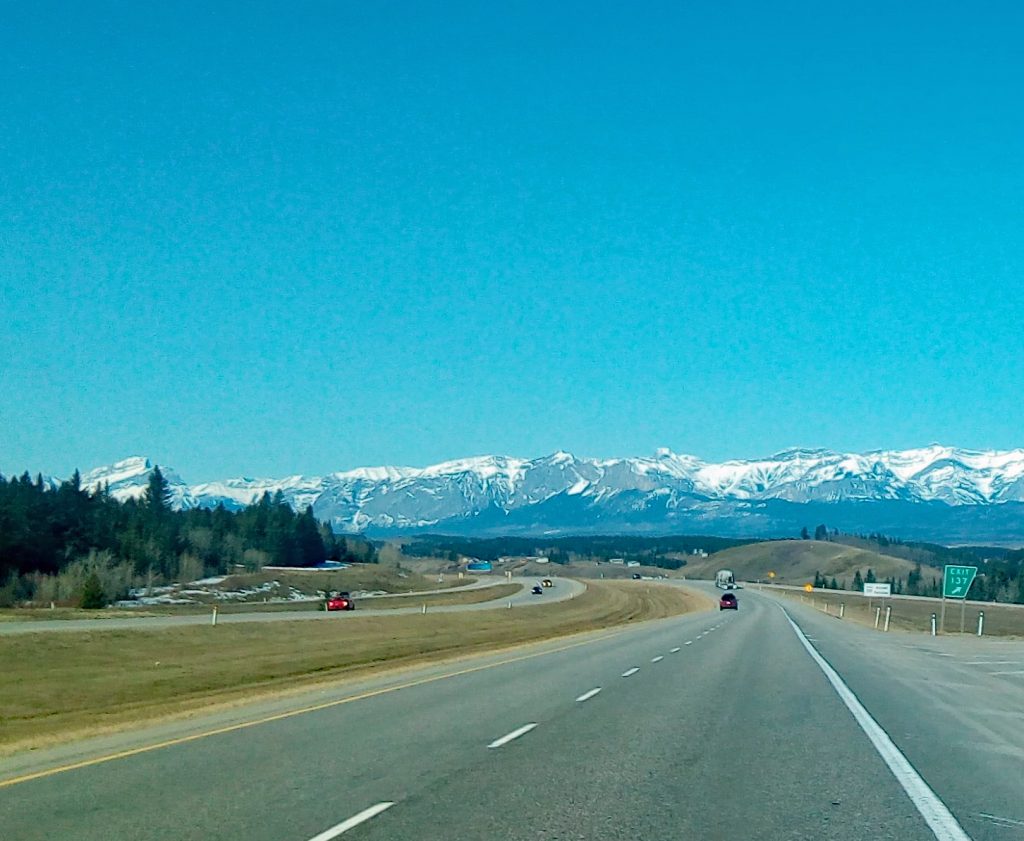 This past month was another quiet one for us as the weather in Calgary continued to be unseasonable with more snow and low temperatures, not conducive to getting out seeing the city and taking photographs.  Although, it has given us the chance to spend a lot of time with family and friends.  Living overseas for 16 years we regularly came "home" to see family and connect with friends, so spending 3 months this time has been a great opportunity to re-connect again.
We stopped in at a few of the local bicycle shops so Blair could visit with his former sales reps and fellow store owners.  The bike business has changed a lot since we left and we have no regrets about selling our store and moving to Grand Cayman in 2002.  Ha Ha…..like anyone would regret moving to a Caribbean Island!!!
We continued house sitting until April 20 when Bruce and Gail arrived back from their winter in Phoenix.  After spending the weekend catching up with them we made the 1 hour drive to Canmore to spend 5 days at Loraine and Tom's gorgeous home.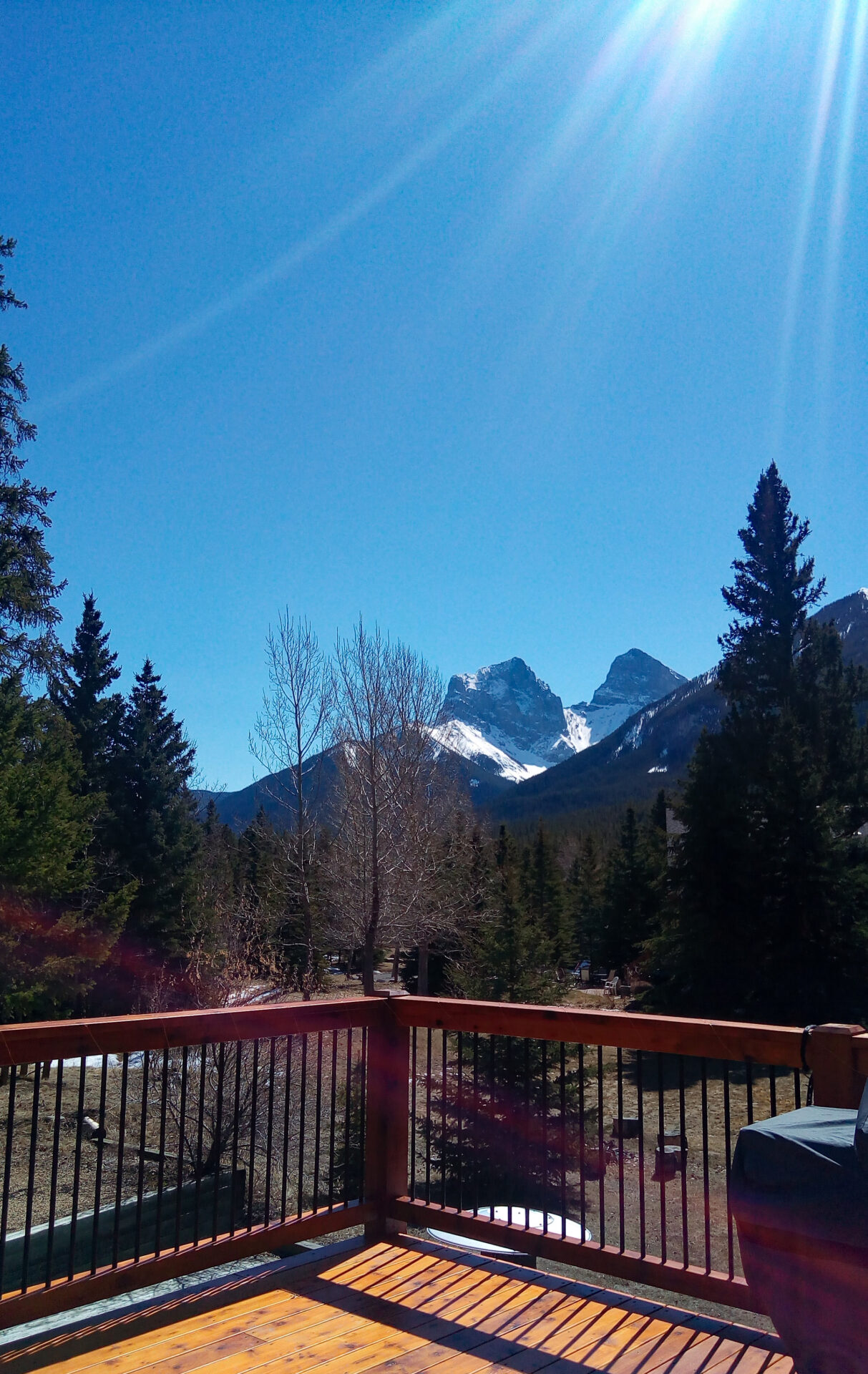 Canmore is a fun, vibrant and trendy town just outside Banff National Park and gave us the chance to take some day trips to Lake Louise, Banff and the surrounding areas.  This is breathtaking country and brings back memories of the time we spent skiing and mountain biking.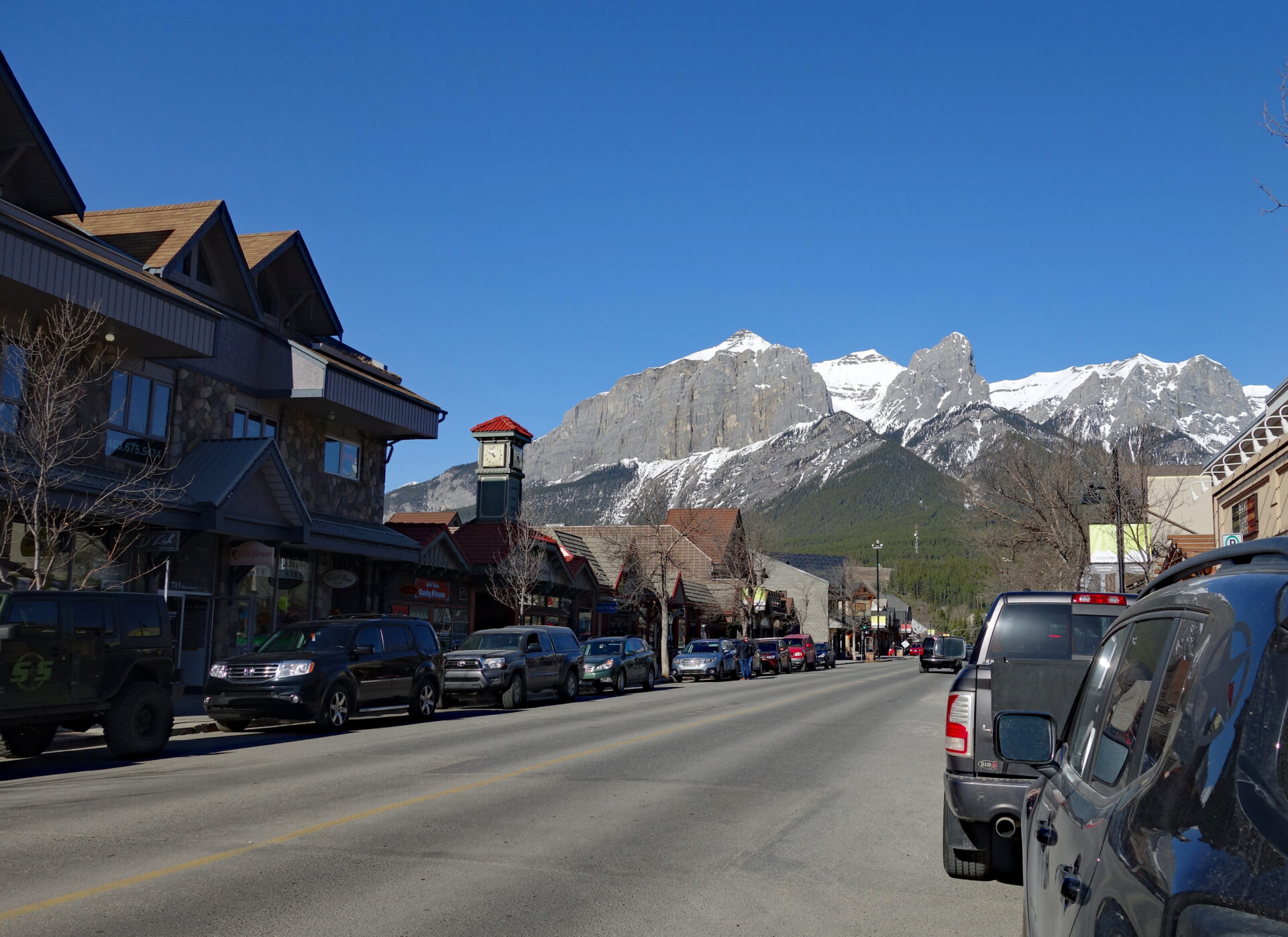 Our walk over the frozen Lake Louise took us 1.5 miles out from shore towards the glacier.  We have never done this and it was quite an experience walking almost the full length of the lake on ice.  It was 65 F and with the sun shining we were quite warm out there.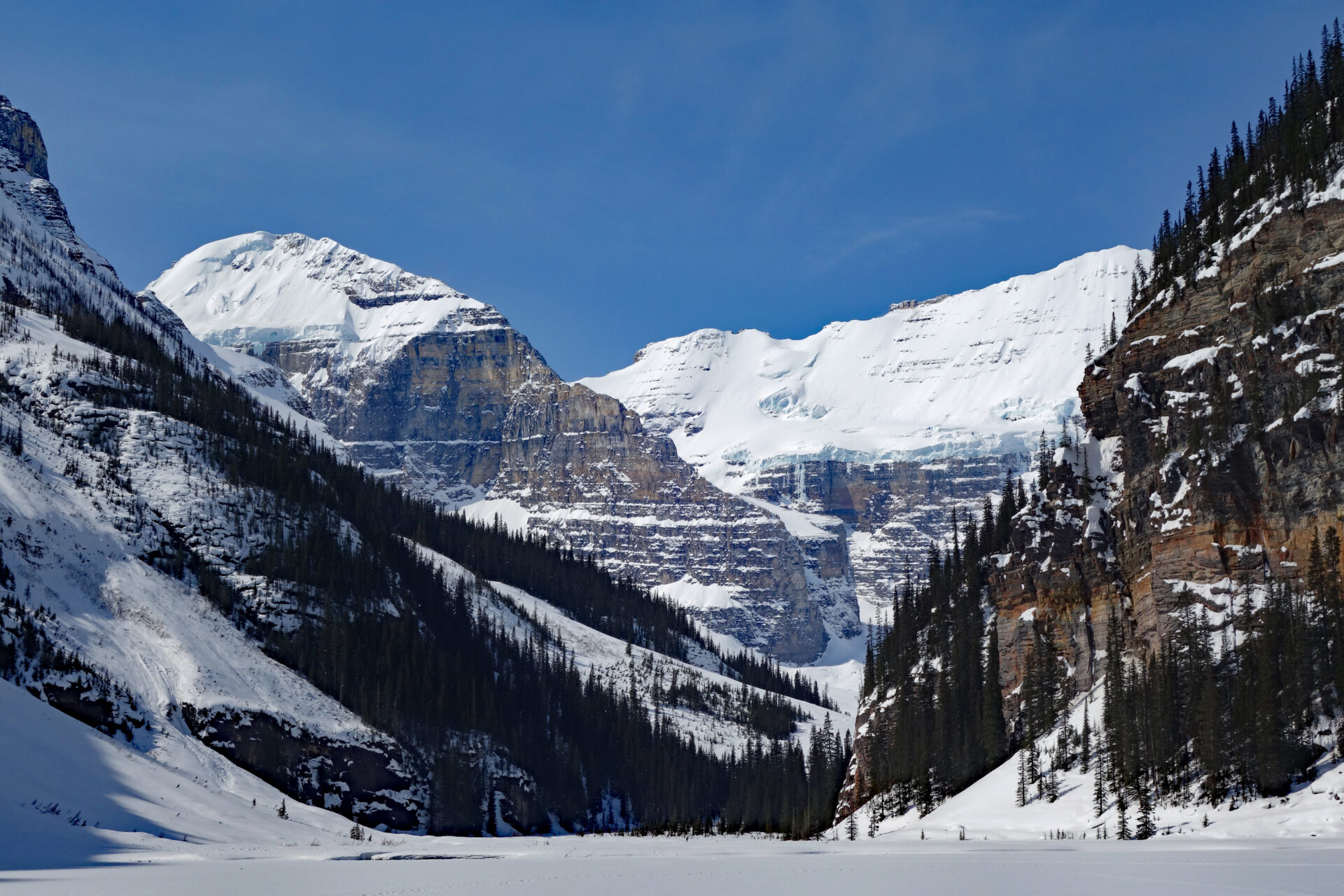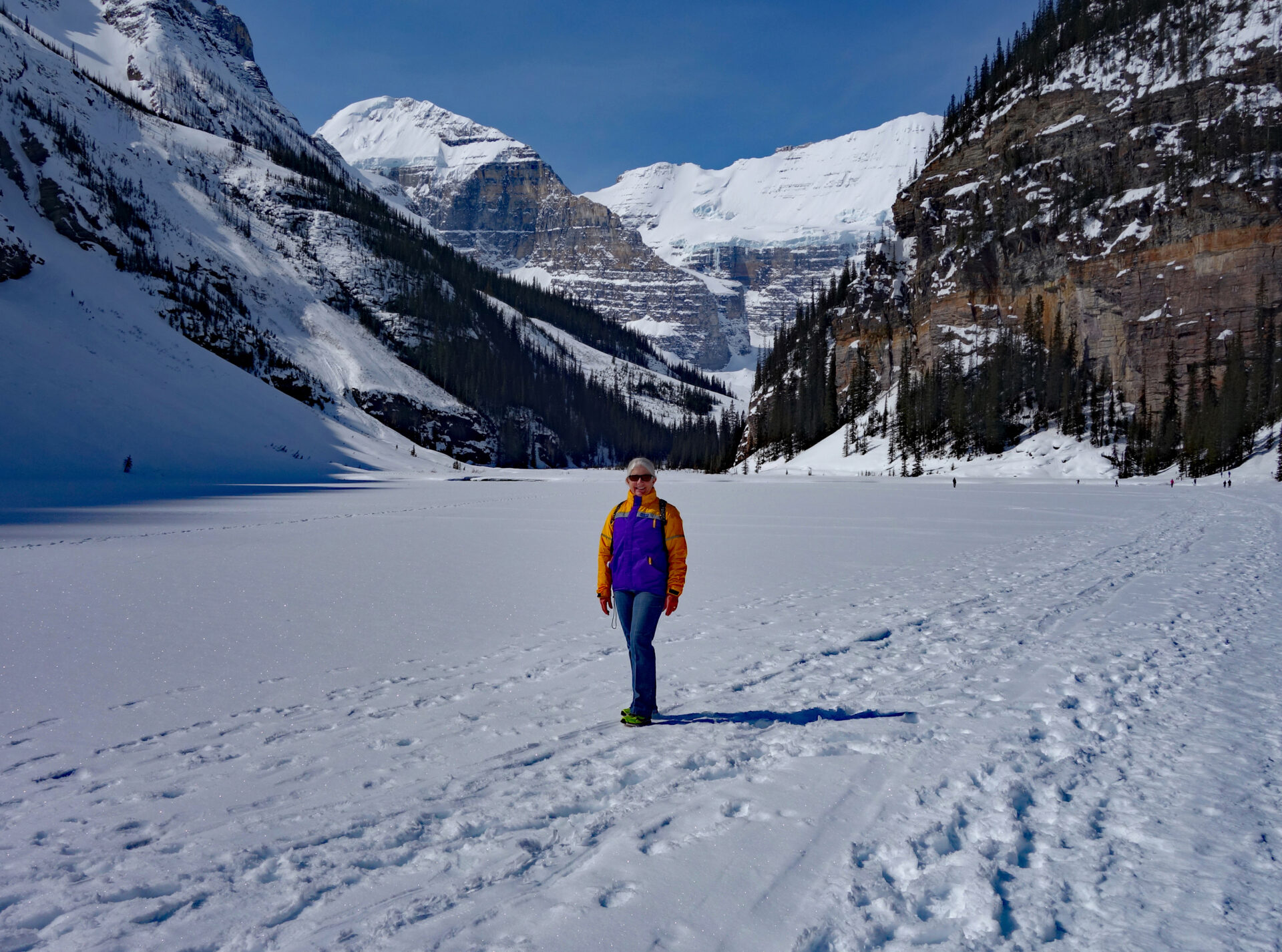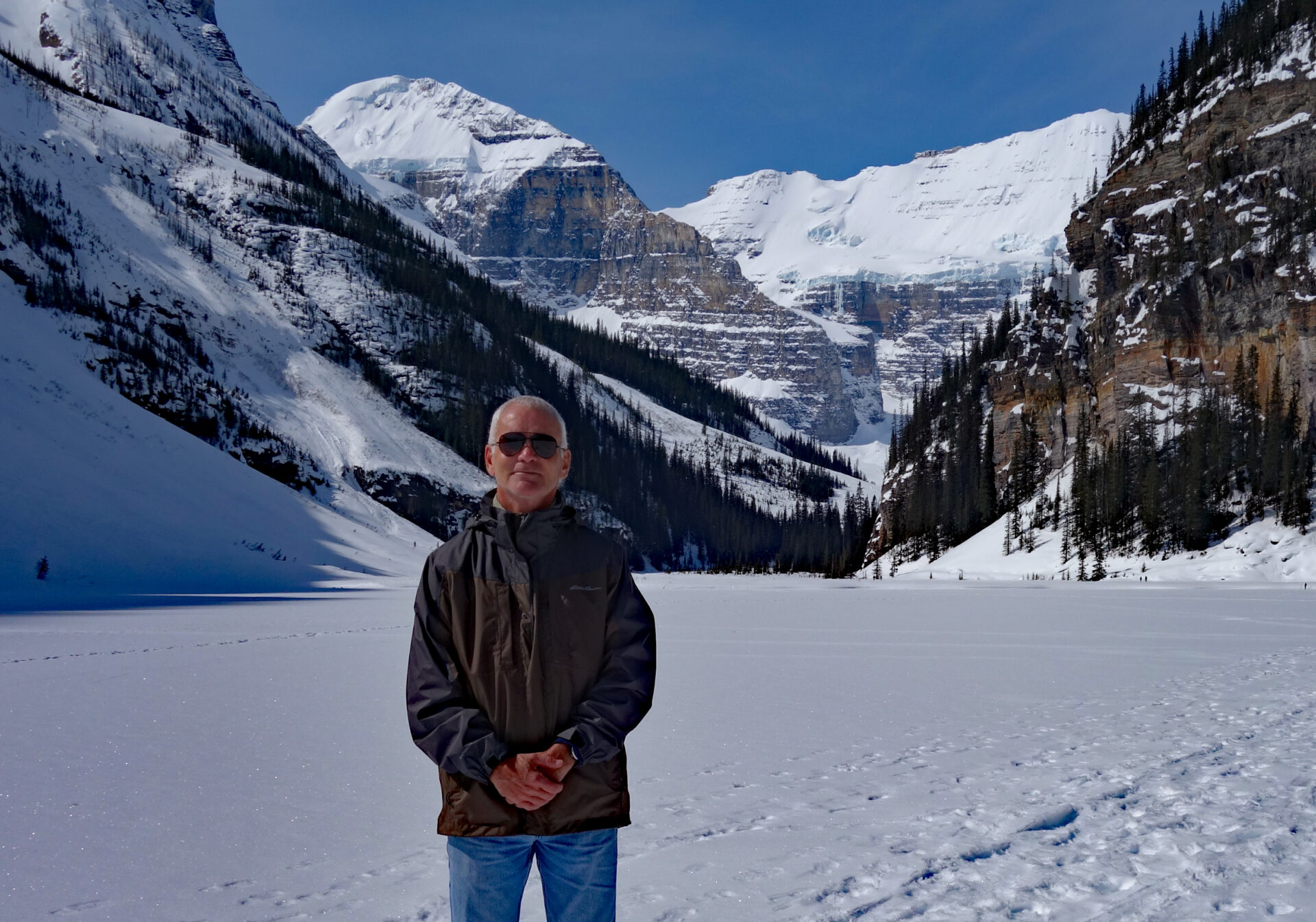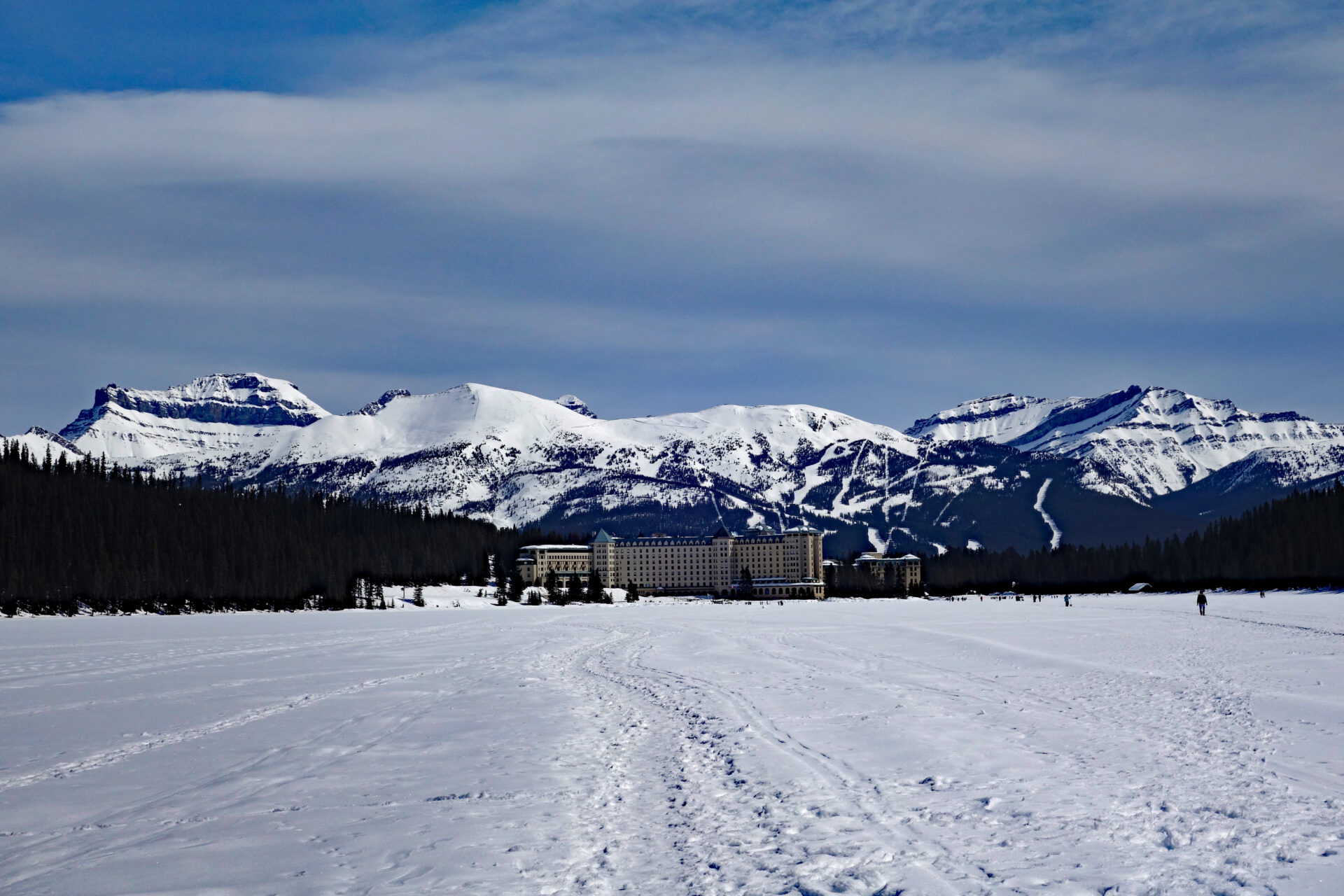 After walking almost to the end of the lake, we headed back to the Chateau Lake Louise and enjoyed lunch outside.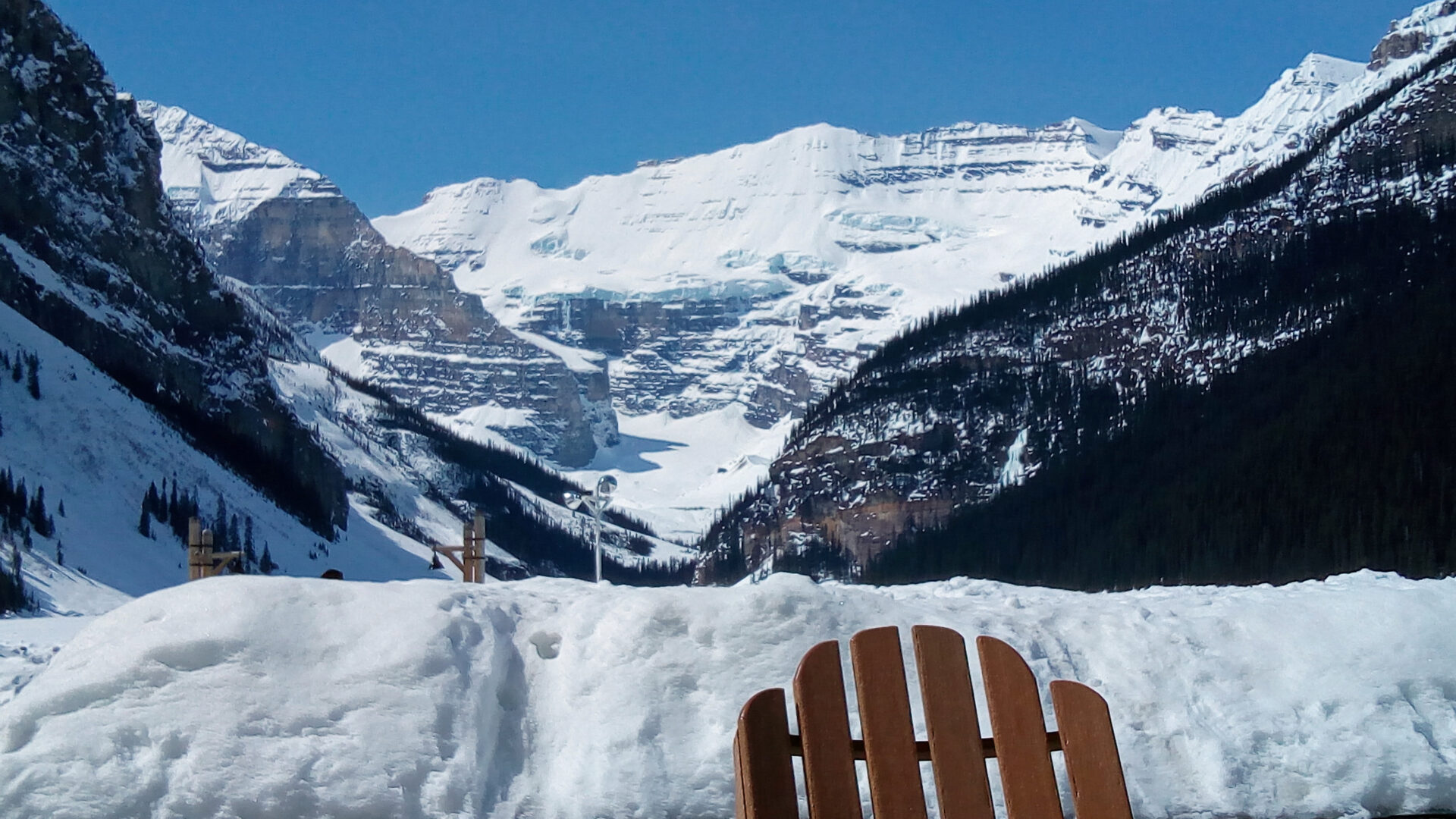 Our next visit was to Banff where we stopped a few places to walk around…oh and a beverage break at a local pub 🙂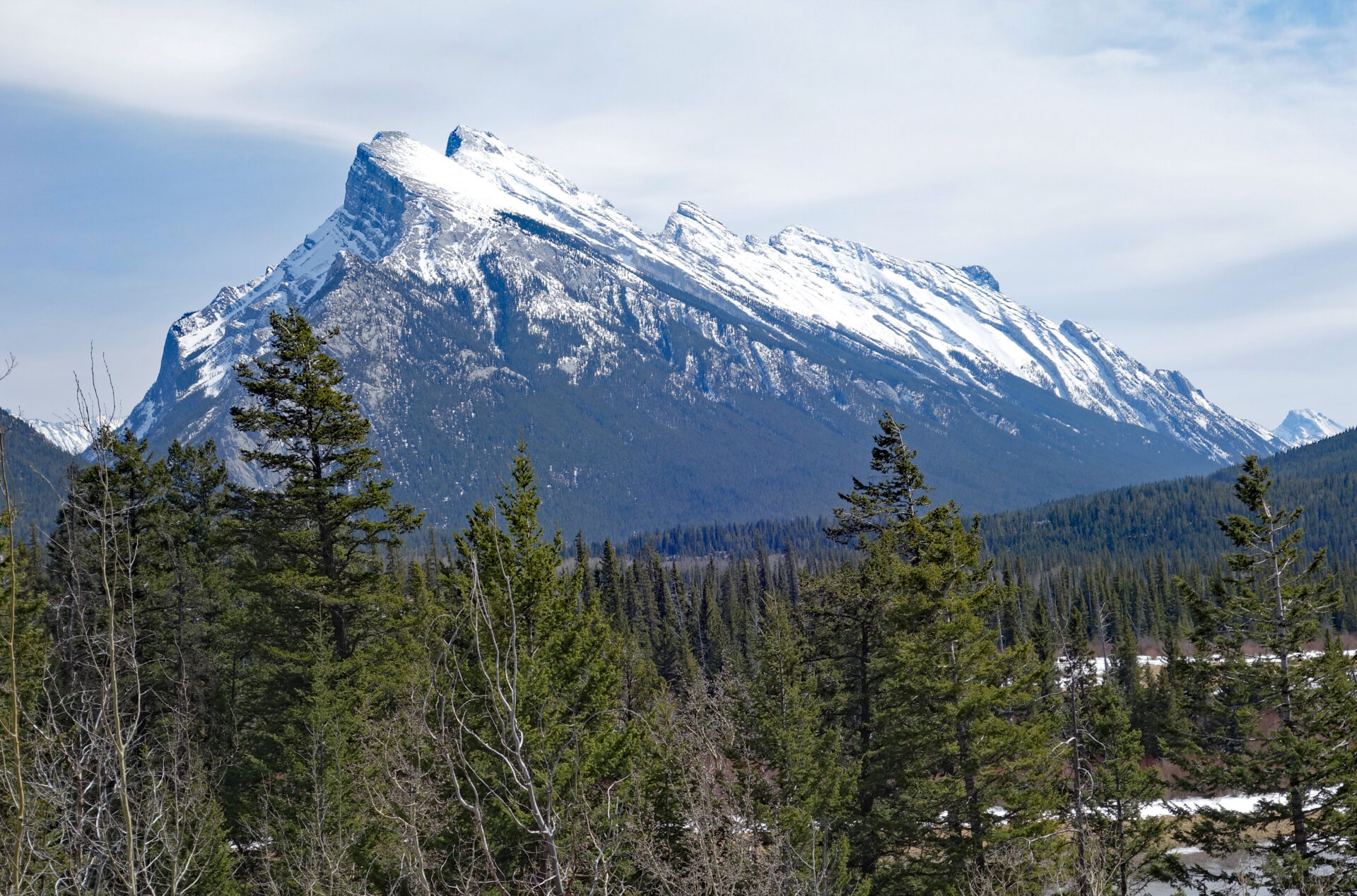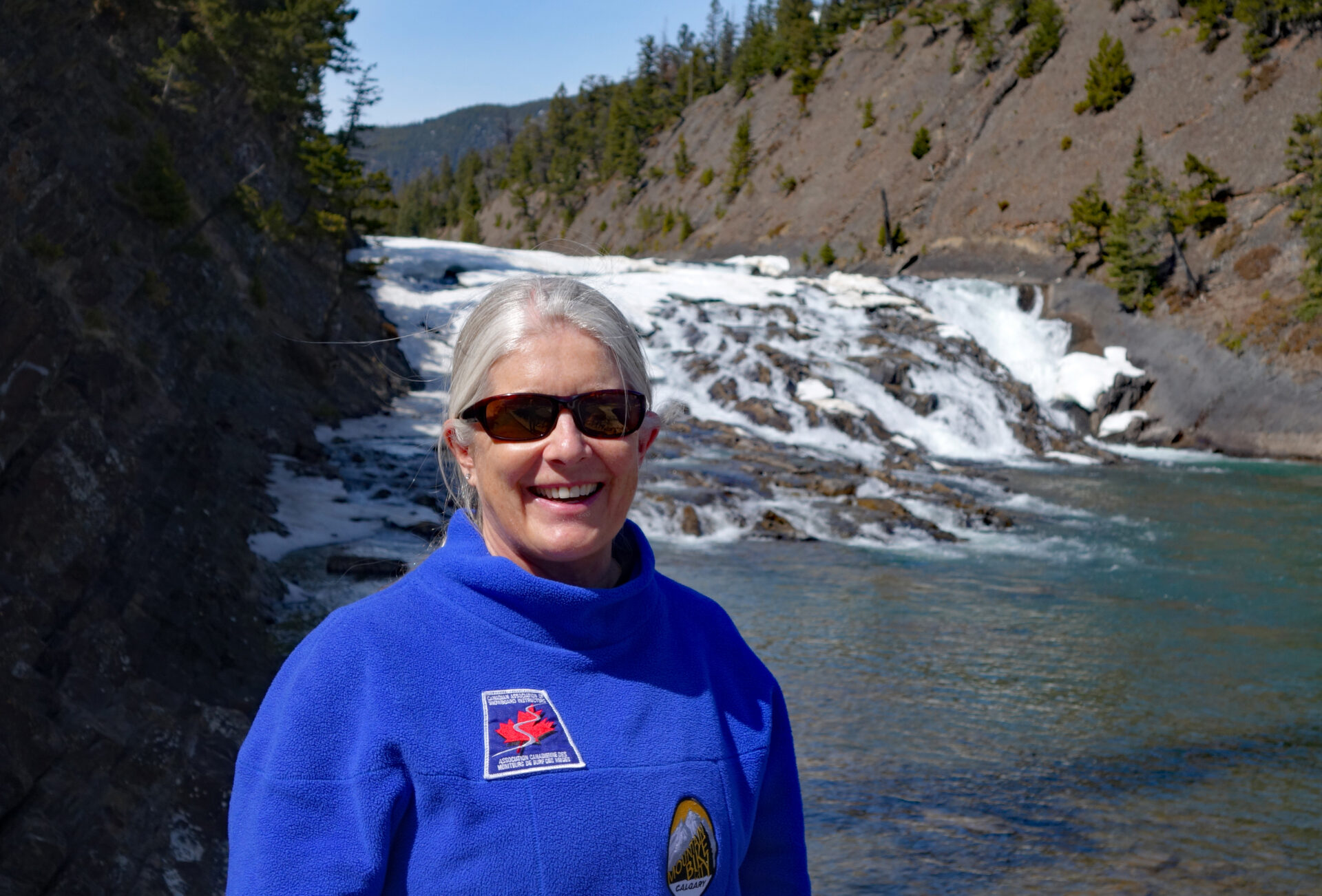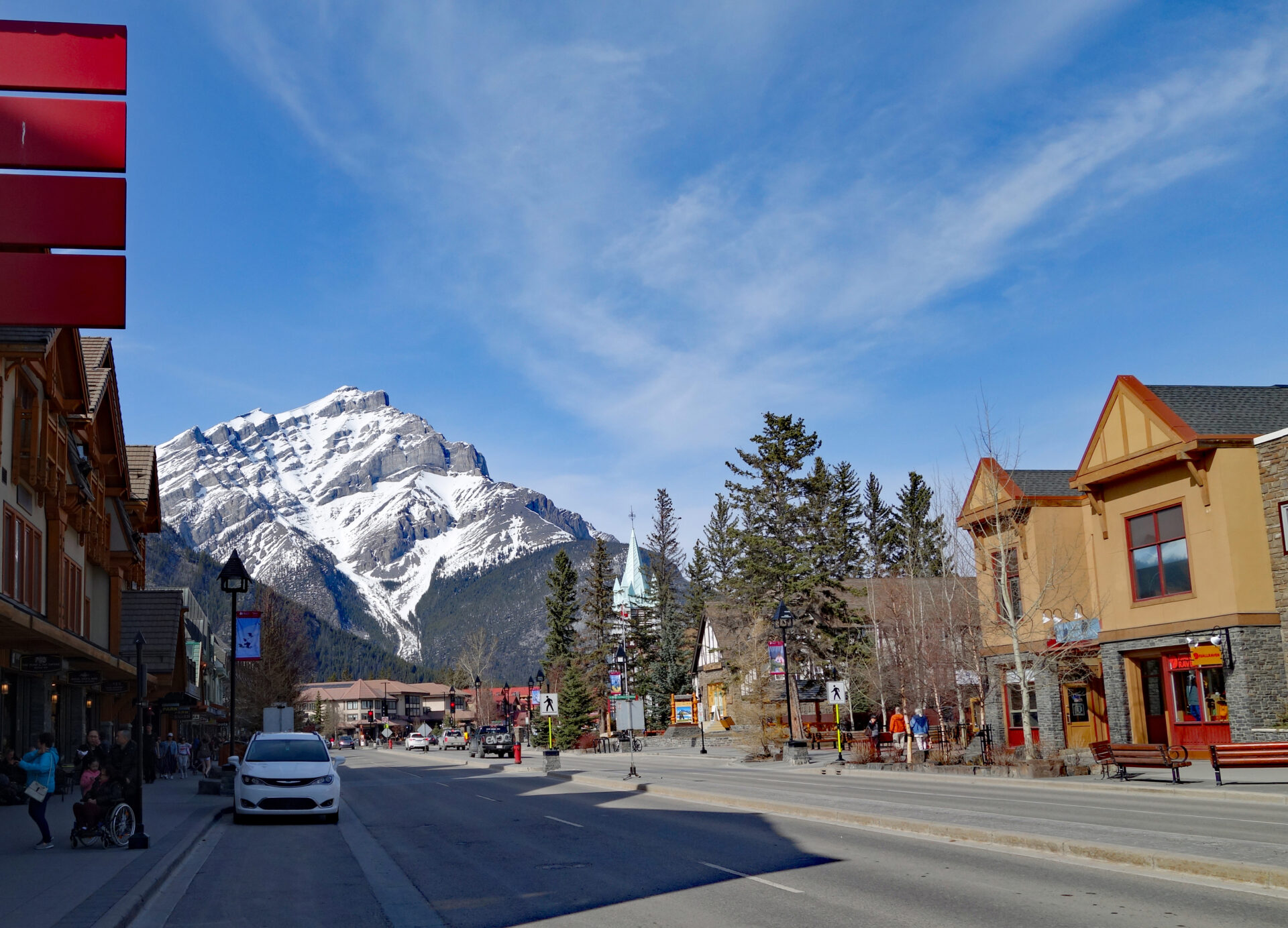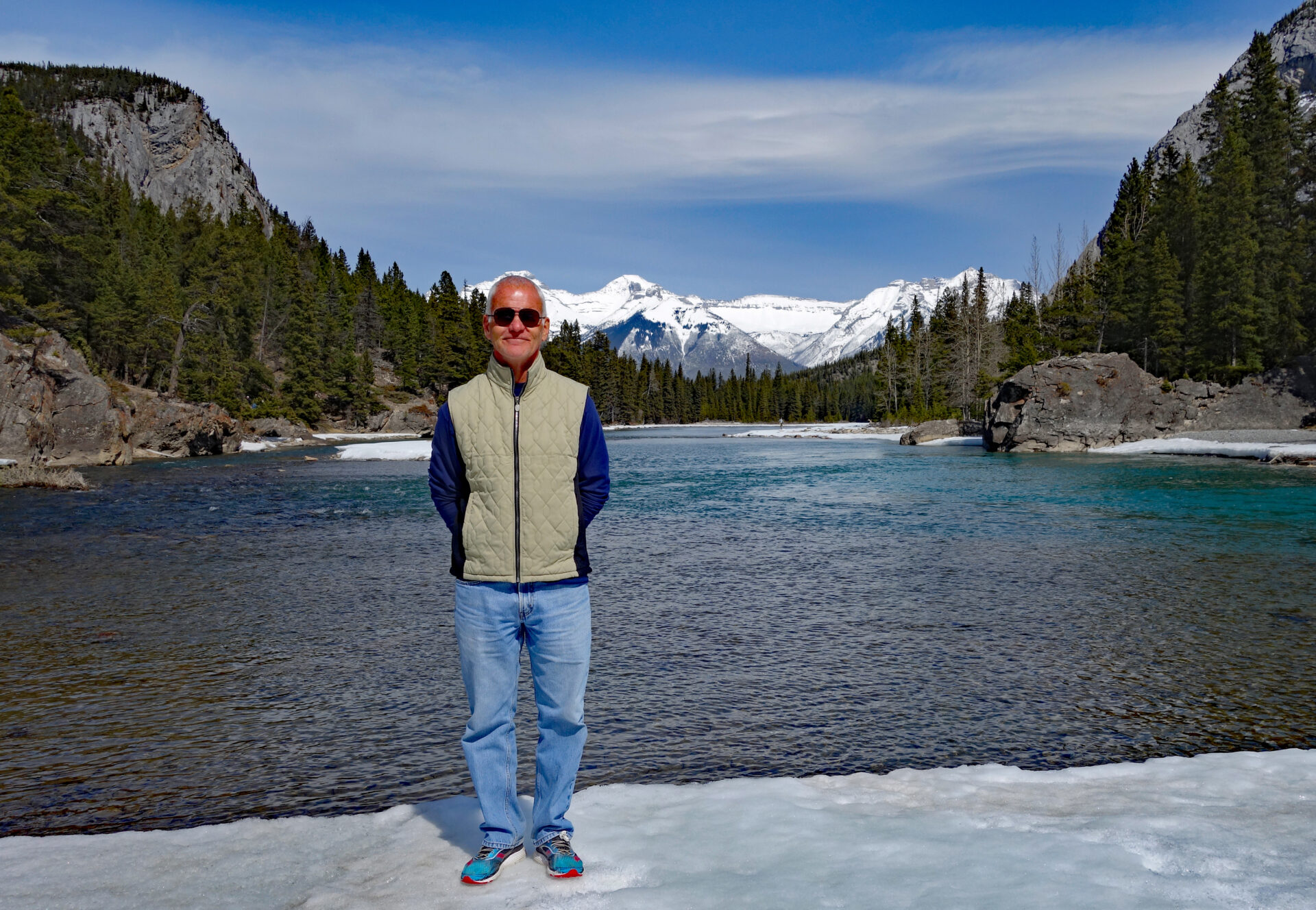 After leaving Banff we drove to Two Jack Lake and Lake Minnewanka.  Susan did her Open Water Scuba Diver certification in 1987 in Lake Minnewanka, and as you can imagine the water was freezing!!!  Beautiful, but oh so cold!!  Then in 2000 we were back in these mountain lakes again completing our Rescue Diver and Divemaster.  When you need to get certifications and these are the only lakes around you get on with it 🙂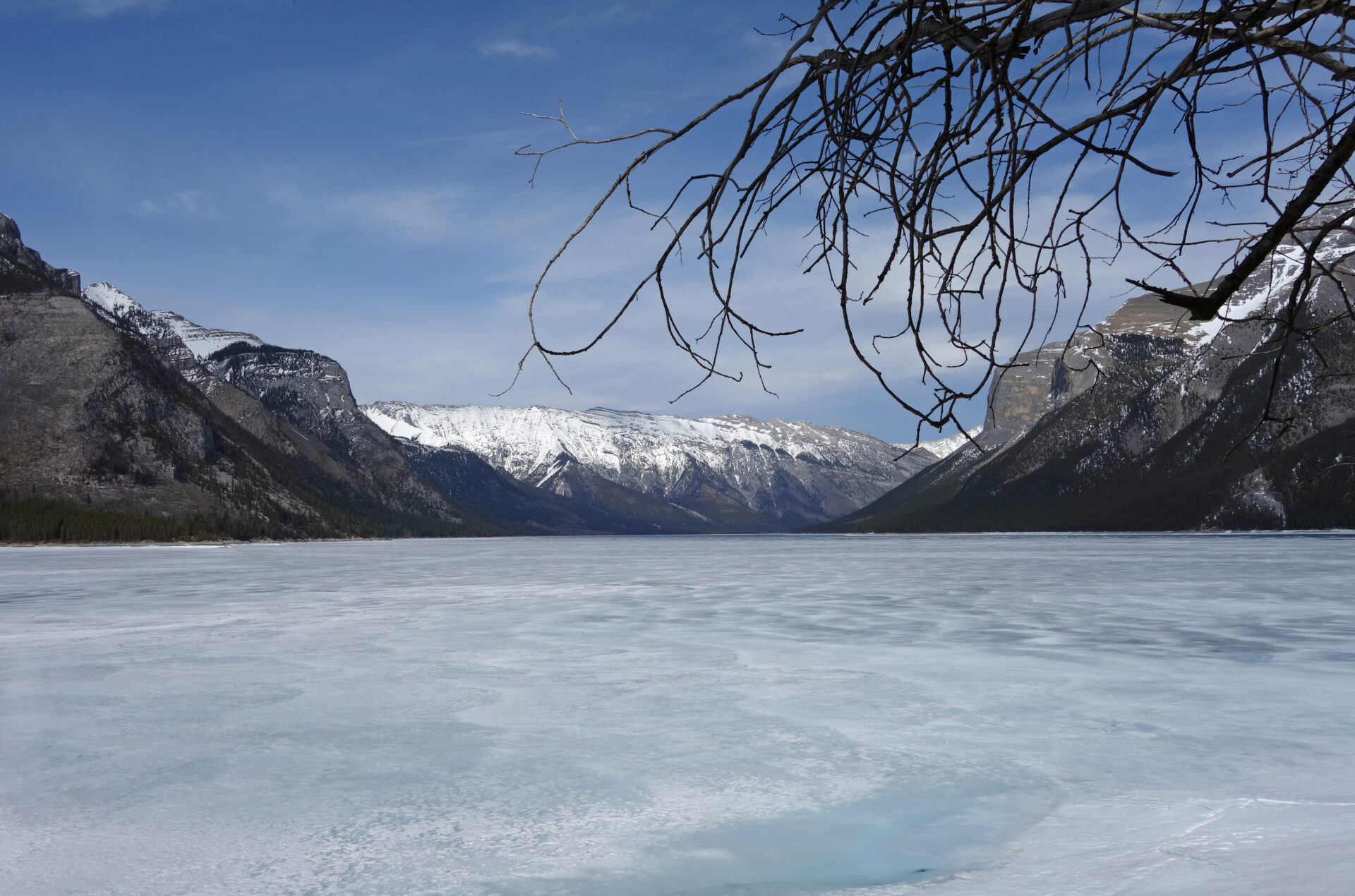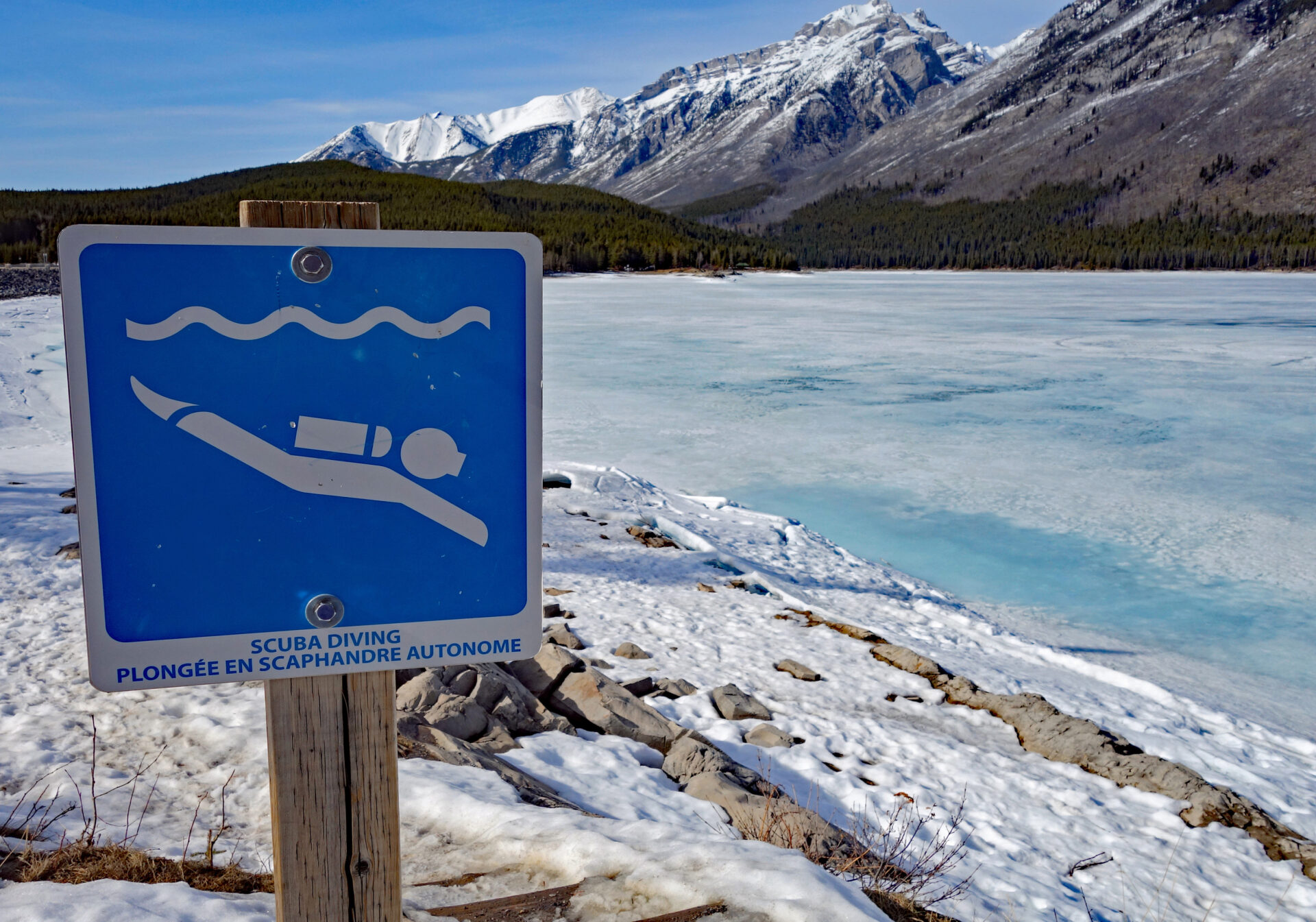 During our time in Canmore, we enjoyed many walks around the neighborhood and along the river, which for now is low.  As the snow accumulation high in the mountains melts, the river will become much bigger and faster as it heads towards Calgary.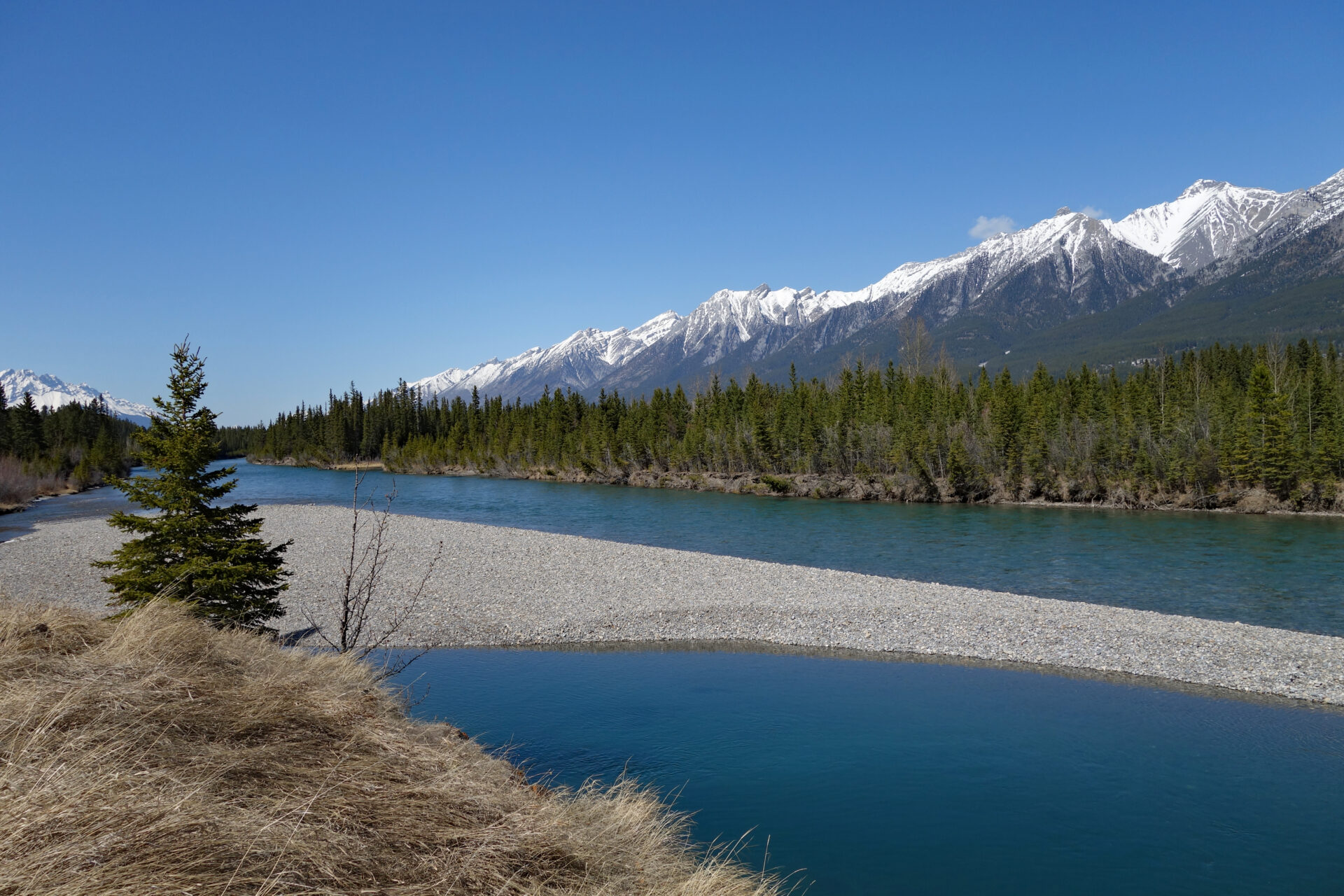 We took the bikes out for a few rides during the week, touring the neighborhood and getting lost on some singletrack trails by the river, albeit by accident of course!!  Our first place to visit was the Canmore Nordic Center, one of the venues for the 1988 Calgary Olympics.  Since the Olympics this venue has been used as a training facility as well as open to the public for cross country skiing in the winter and mountain biking in the summer.  It is a fantastic network of trails and numerous races are held here each year.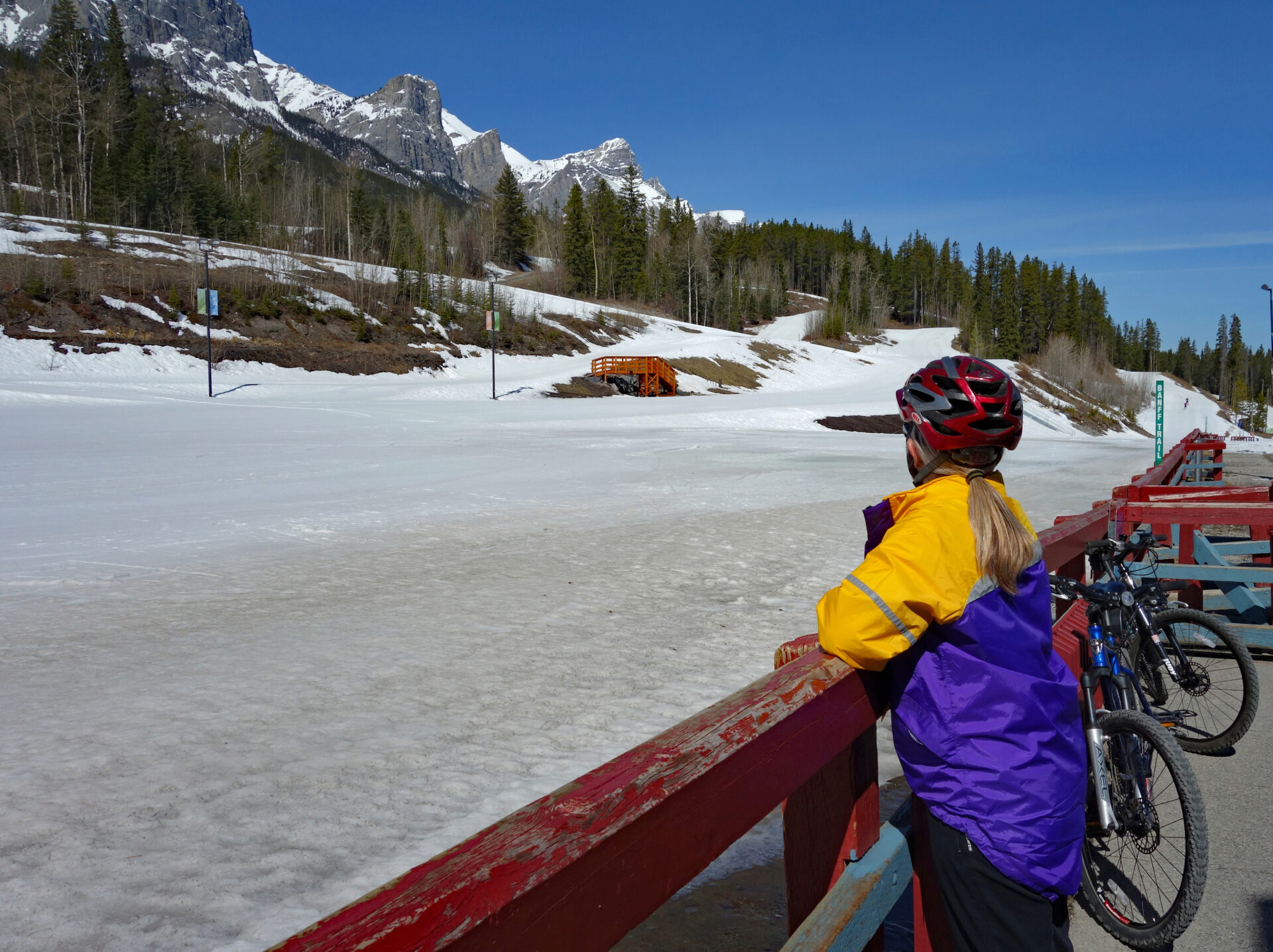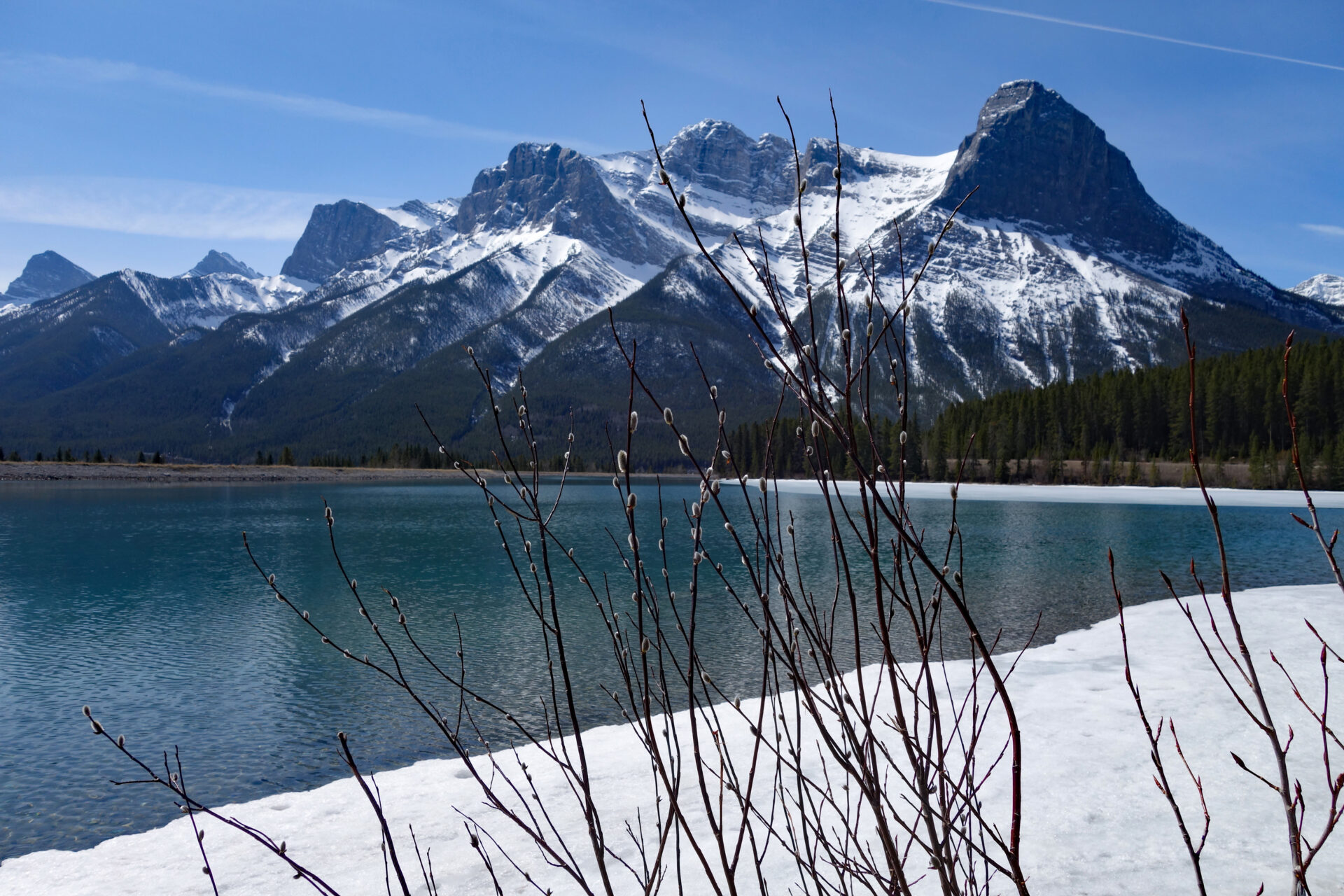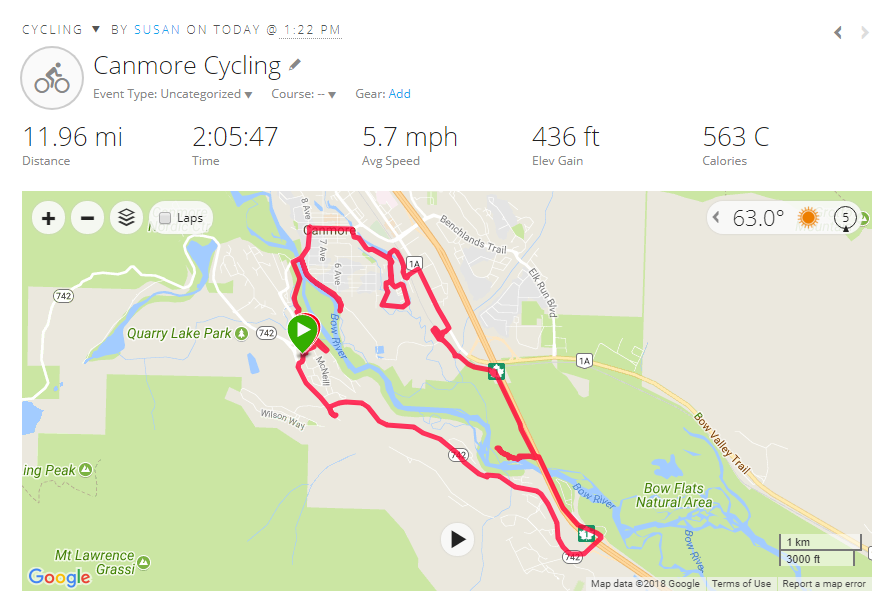 After a glorious week in Canmore, we reluctantly drove back to Calgary.  Our timing could not have been more perfect, we enjoyed 5 days of nice weather and clear blue skies but the forecast is rain for the next few days.  Our return to Calgary was to attend an 85th birthday party for Susan's Dad, held at the lovely Bow Valley Ranche restaurant.  We will spend the next few weeks finishing up any remaining travel plans and being with family and friends.