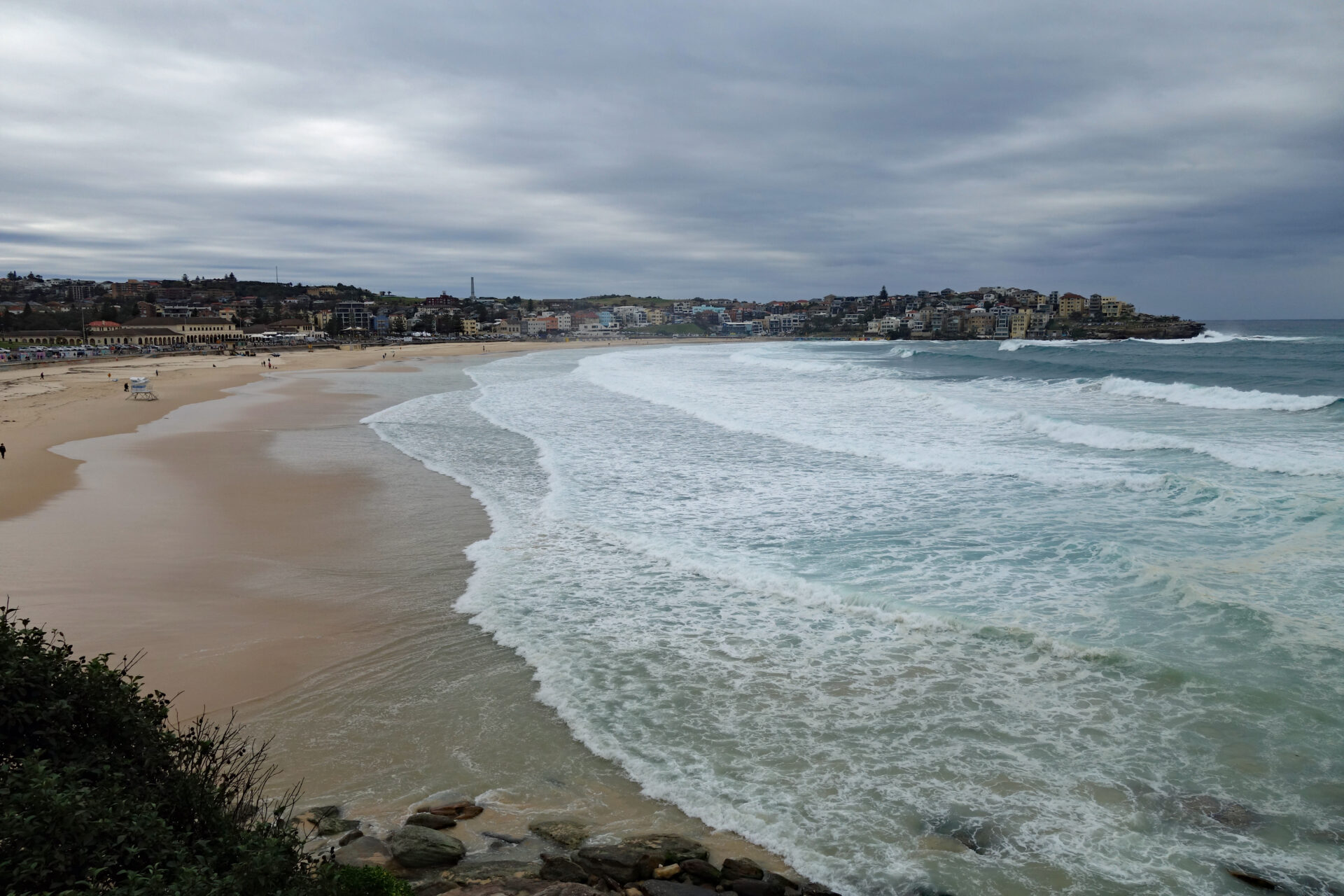 Rather than stay in the hustle and bustle of downtown Sydney, where parking is impossible, we found a charming loft apartment in the northern suburb of Dee Why.  We found this lovely place (see link on our accommodation page) on the recommendation of a fellow traveler, thank you Dominique 👍  From Dee Why we could easily drive anywhere we wanted to visit, which as it turned out did not matter, we had an entire week of bad weather.
Our week was pretty much torrential rain and thunderstorms, so we hunkered down at home!  When the sun appeared briefly on day three we dashed off to the famous Bondi Beach, east of the city.  Everyone has heard of Bondi and we had visions in our mind of what it would be like…sun-kissed surfer dudes and bikini-clad babes!!  Hah, we are here late fall and it was cold, wet and windy.  The beaches are still partially closed with access restricted under COVID rules but I doubt it would have been crowded anyway.  The stormy weather created some impressive waves as we enjoyed watching the surfers give it a go out there, more than a few were tossed wildly in the breaking surf.  The boardwalk was very busy, but it was Saturday and social distancing was expected to be a challenge.  We had hoped to do the Bondi to Bronte coastal walk but the raindrops began to fall once more so we headed home, at least we have seen Bondi 😊  It would be embarrassing to spend 5 months in Australia and say we never went to Bondi Beach!
Sadly, other than our drive to Bondi the only day we left the house for anything other than grocery shopping was a short drive to the Mary Booth Lookout, when the rain eased slightly on our last day.  After a bit of research on Google Maps it seemed like the best place for views of the Harbour Bridge and the Opera House.  Despite the weather being overcast, the views are still impressive.  We hope to have better weather when we return to Sydney in a week.
On the way home we stopped at Manly Beach, one of Australia's iconic surfing destinations and where the world's first surfing contest was held in 1964.  Like Bondi a few days ago, the surf was up and there were good size waves coming ashore attracting a few talented surfers.  The rain started again while we were at Manly Beach so back to the apartment we went 😢
Our rainy days in Dee Why were not wasted, feeling a bit sad we settled on a departure date from Australia and booked our final two apartments.  Speaking to Air Canada, whose flight was originally booked with in mid-July, they said they cannot get us back to Canada until maybe September 3rd!!!!  Route cancellations are becoming more common, so we spent many more hours researching and the only option available for us is a 28-hour journey to reach Calgary.  We fly Sydney to San Francisco, layover 7 hours, fly San Francisco to Vancouver, layover 4 hours, and finally fly Vancouver to Calgary.  I can only imagine what a travel-weary, sleep-deprived mess I will be when we land in Calgary at 11 pm.  I find it fascinating that we leave Sydney Monday at 10 am and arrive in Calgary Monday at 11 pm…traveling for 28 hours yet arriving 13 hours later at our destination!?!  We are getting back the day we lost when we flew from Vancouver to Auckland, New Zealand last October 😊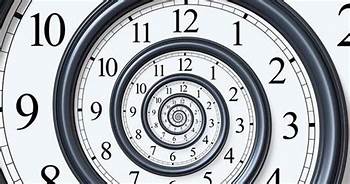 But, before we get stressed about our long travel day, we have two more weeks to enjoy here in Australia…