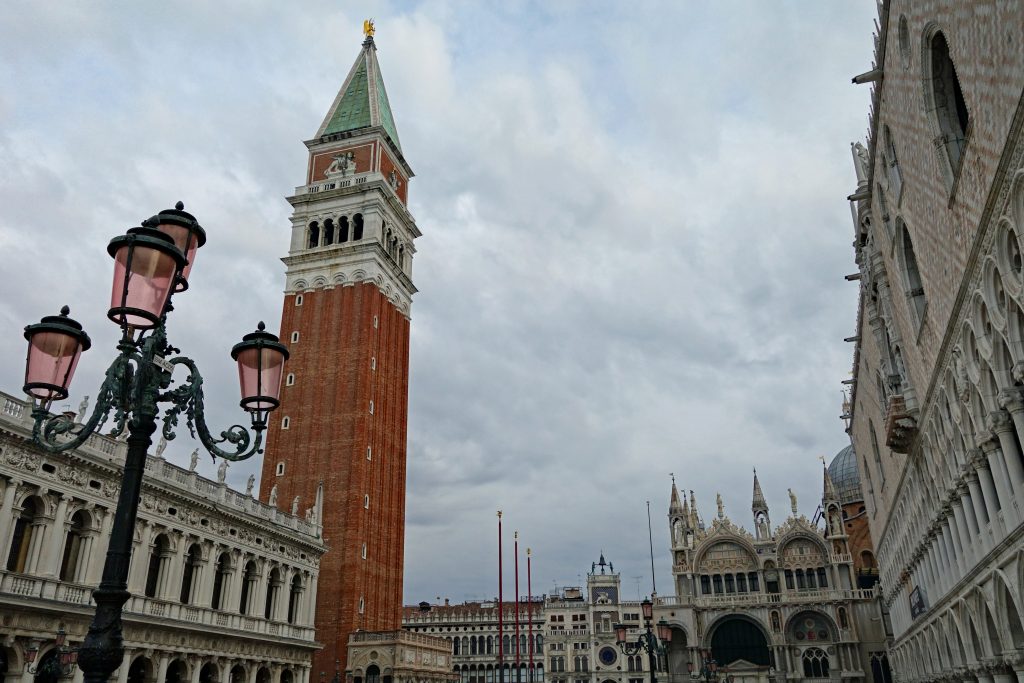 What can one say about Venice other than it's Venice, a one-of-a-kind, world-renowned city built on the water with an abundance of beautiful sights to admire.  Our fifth visit to Venice was enjoyable but all too brief, I do love Venice 💕
We arrived here mid-day, parked the car in the Autorimessa Comunale parking lot, and walked to our lovely apartment.  We made a reservation online at this secure parking garage at a cost of 26 Euros (USD $27.40) per day, leaving most of our luggage in the car, and taking only a backpack each to get us through our brief stay.  Just like Rome, our apartment is small but extremely comfortable and well laid out, plus in an ideal location overlooking a quiet canal with a park on the other side.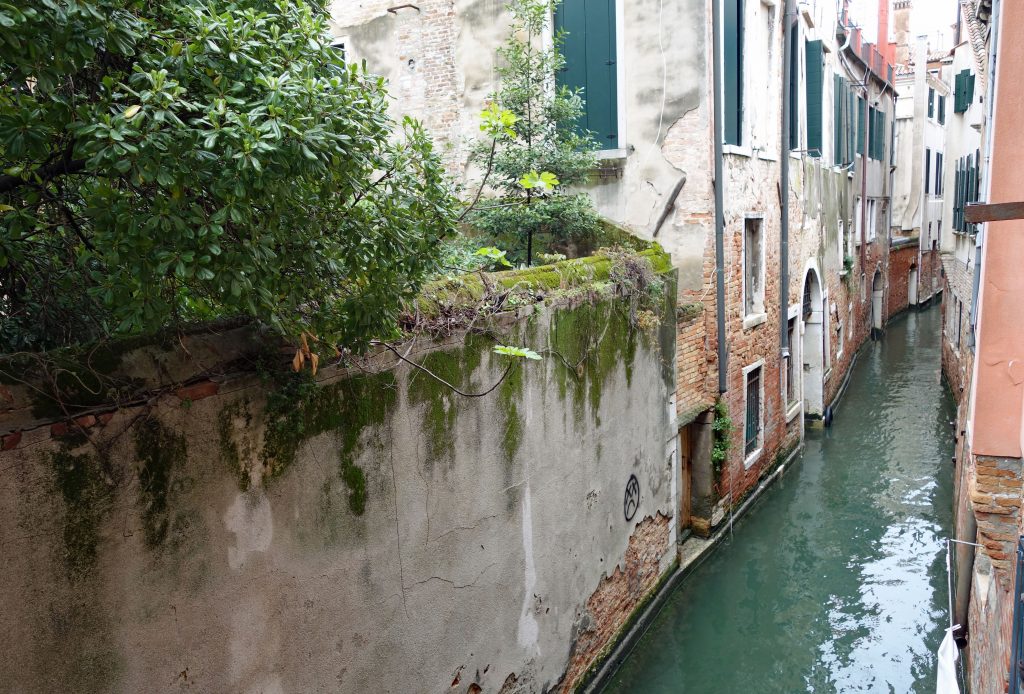 Once we dropped off our bags we walked around the corner to grab a bite of lunch at Osteria La Zucca, a former Michelin-rated restaurant!  Of course, it was amazing, and I can't believe we got in.  We heard one couple being turned away saying there were no reservations available until 4 days away!
After lunch, we aimlessly meandered the narrow streets making our way to the Rialto Bridge to check out the views and the tourist situation…there are a lot of tourists!!!  We read an article recently saying that Venice had returned to pre-pandemic levels of tourists over the Easter holidays, and we can certainly attest to that.  Interestingly we also read that as of June 1/2022 Venice will be trying to limit the number of daily tourists by using a pre-booked entry system.  It will be interesting to see if/how that works in controlling the massive volume of tourists arriving here daily.  Our landlord certainly rolled her eyes saying the volume of tourists is hard on the residents, yet acknowledging the fact that Venice relies on tourism.
The next morning we were out the door by 8:30 am and on our way to St Mark's Square.  We had a good look around walking past St Mark's Basilica which never fails to amaze me with its spectacular exterior, even though there always seem to be sections under repairs.  St Mark's Square was devoid of tourists this early in the day and there we no lineups at the Campanile, or anywhere for that matter.  The bridge in front of the Bridge of Sighs was completely empty of people, which is very rare.  We have been there at times when you cannot even get close to the bridge railing to look at the Bridge of Sighs!!  Getting up early in Venice is definitely worthwhile, we felt like we had the place to ourselves 😊 
We continued to wander aimlessly through the narrow streets for a couple of hours enjoying all that Venice has to offer.  As we walked past Trattoria Ai Do Fradei in the Cannaregio district we decided to pop in for lunch, well that was a fantastic idea.  From the street, you can never tell what is tucked in behind, and once inside we found a bustling, white tablecloth restaurant with fabulous food.  We continued wandering around Venice for the rest of the afternoon, racking up about 15 miles in total today 💪  There is a tiny pizza place just around the corner from our apartment, so Blair popped out and picked up a pizza for a quiet evening at home.
On our last day we woke up and it was pouring rain 😥 so we stayed in the apartment until late morning then walked a short distance to the Al Grill, a highly rated steakhouse.  Once again we had a fabulous meal and by the time we were finished, the rain had virtually stopped so we headed out walking once again.  Our destination was the Rialto Bridge where we bought a vaporetto (water bus) ticket good for 75-minutes at a cost of 7.50 Euros (USD $7.90) each.  We took the vaporetto along the Grand Canal to St Mark's square where we got off and immediately boarded the next one heading back towards home.  The point of this was to see all the beautiful buildings which line the Grand Canal and can never be seen or appreciated from land.  It is worth taking the vaporetto up and down the Grand Canal to admire the buildings lining the waterway.  We had planned to spend the whole day doing this and seeing some outer islands, but unfortunately, rain cut short those plans.
I am pretty sure everyone has heard of the Venice Carnival where the most beautiful masks are created for this annual festival.  We saw quite a few mask shops during our wanderings with a wide array of masks on display in the windows.  The artists are very protective of their creations so no photographs are allowed inside their shops, just the few they choose to put in the windows.
I cannot believe how quickly our 3 nights in Venice have flown by, and how many miles we have walked!  We would love to stay here longer but it's just too expensive a town to do that so we will take our brief visits and make the most of them.  Venice is a city you can return to again and again and again, I have no doubt we will be back…..
Trip Tips
Here is a link to the parking lot we used.  Making a parking reservation early is crucial if you are driving to Venice.  This one is very close to the water bus stop and/or easy walking distance to your hotel or apartment rental.