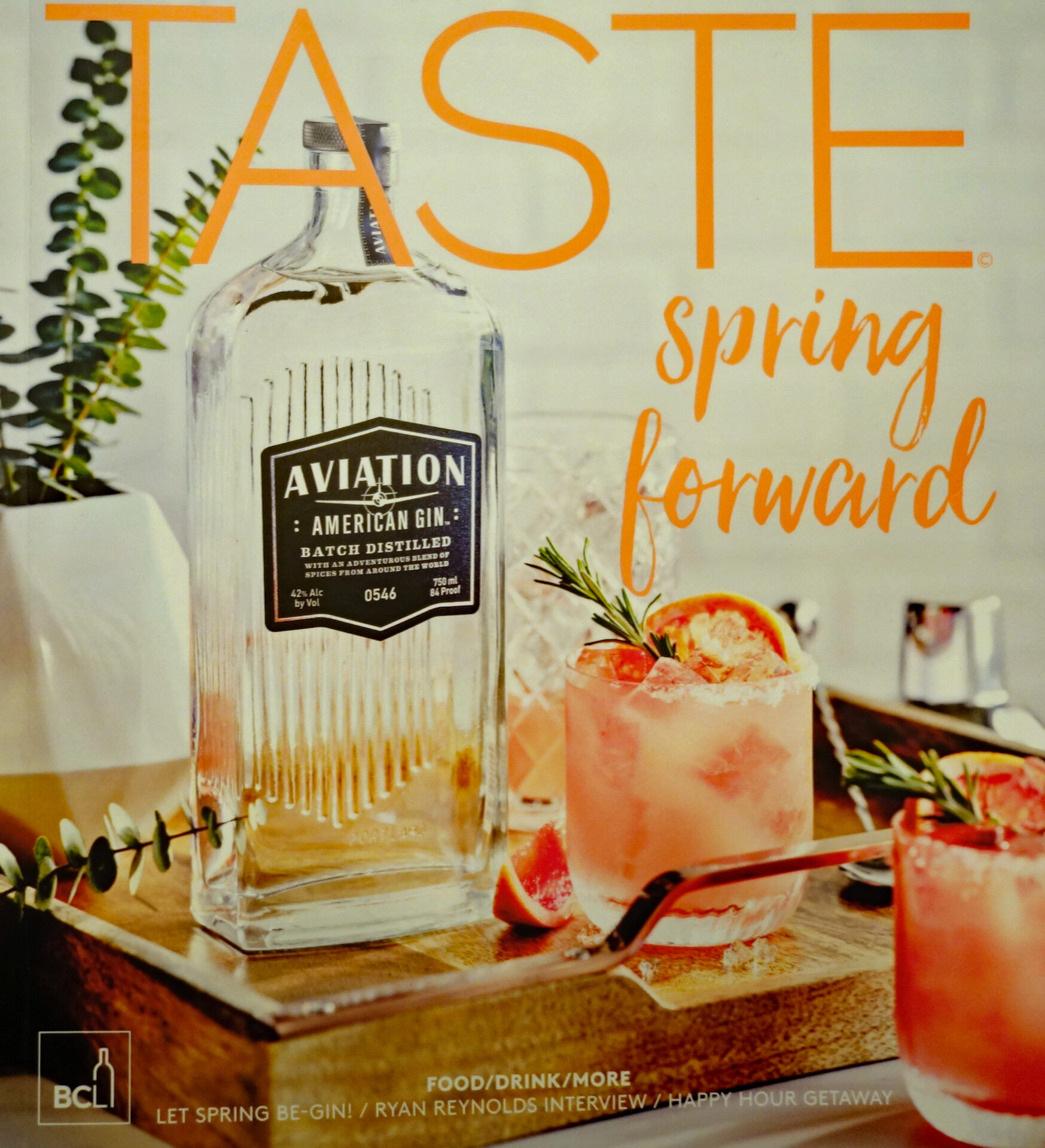 Victoria's devotion to farm-to-table local produce and range of multicultural flavours enticed us out of our apartment much more than usual.  For some reason, our social floodgates opened while we were here, possibly due to covid fatigue or the fact restaurants are open here, combined with a high number of friends to hang out with.  Whatever the reason, during our month here we enjoyed the company of friends contributing to the high number of dining/drinking establishments visited.  Our choices leaned towards those with views of the ocean wherever possible.  Being somewhat limited during the winter season and during covid, a number of waterfront establishments were closed and sadly the famous Empress Hotel is closed for renovations.  I had hoped to splurge and book their afternoon tea.  Despite a few closures we had no trouble finding great places to go, many within walking distance of our apartment 😊
Canoe Brewpub – Rustic brick architecture, soaring timber beams and an outdoor patio with a western exposure on the Inner Harbour make this a very popular pub.  It's located at the foot of Chinatown overlooking a small marina,  with a wide variety of seasonal house-made brews on tap.  We first visited for a late afternoon Friday happy hour and the place was buzzing.  Canoe is the closest downtown pub to our house so we returned here many times for lunch or happy hour drinks during our month in Victoria.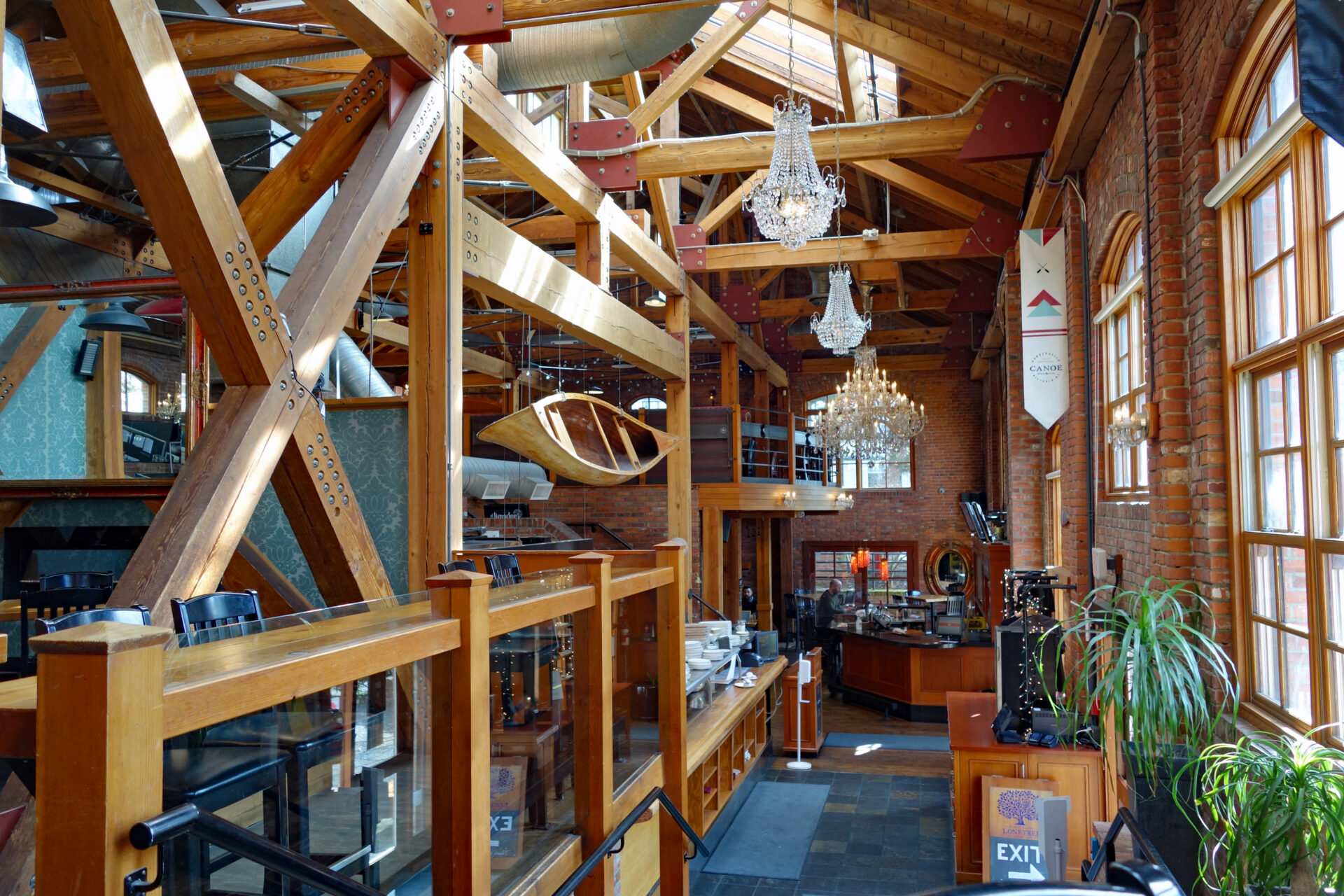 The Irish Times Pub – An authentic Irish Pub on Government Street in the heart of Victoria with two levels of seating and an outdoor patio facing Bastion Square.  They serve classic pub fare and in pre covid days was a popular place for live Irish music, hopefully returning soon.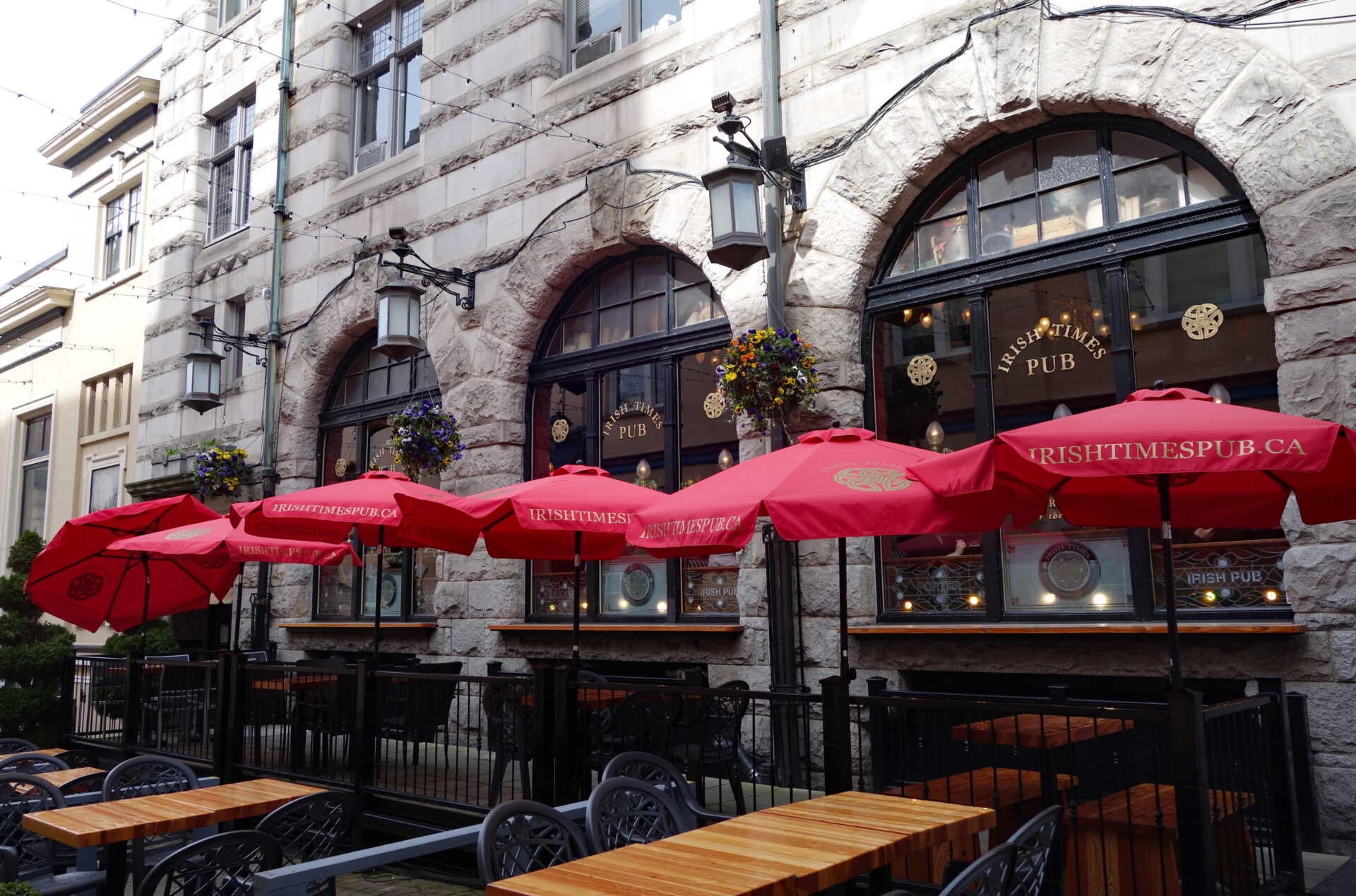 Bard & Banker – Also on Government Street, this is a Scottish-style pub housed in a historic building.  Constructed in the 1800s and formerly a bank, this pub was voted the most beautiful room in Victoria, and it certainly is.  On our Saturday happy hour visits, the place was very busy and a DJ was spinning some great tunes.  It was here we had the best squid ever, their Fried Coconut Humboldt Squid is melt in your mouth outstanding!  Our friend Carl commented it was his new favourite pub, and it certainly is ours!  So much so that we came here a number of times 😊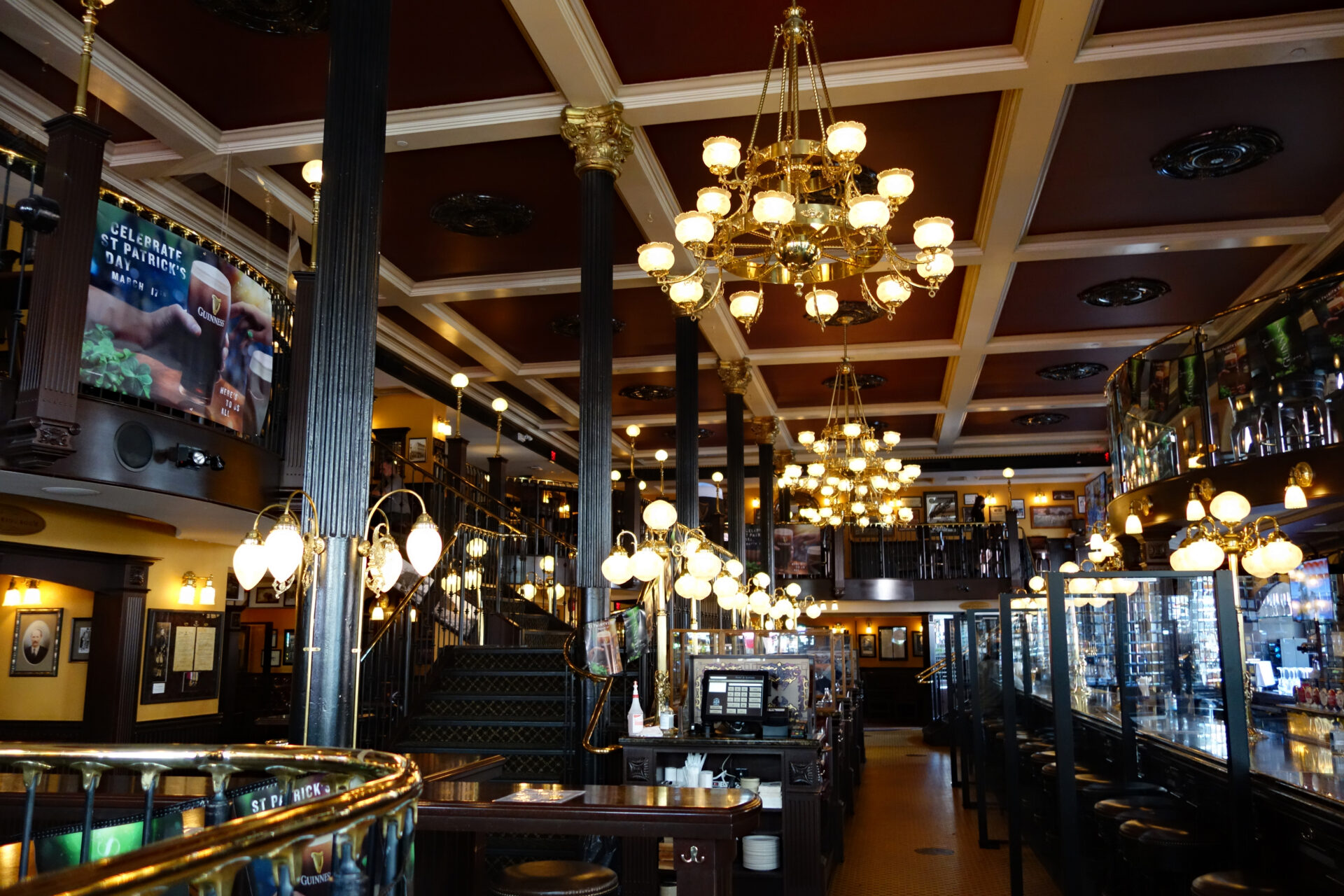 10 Acres Bistro – Just steps away from the Inner Harbour this is a very quaint bistro with farm-to-table cuisine.  We ended up here a couple of times on their heated, enclosed patio during a 5-day visit from our Calgary friends Jim & Terrie.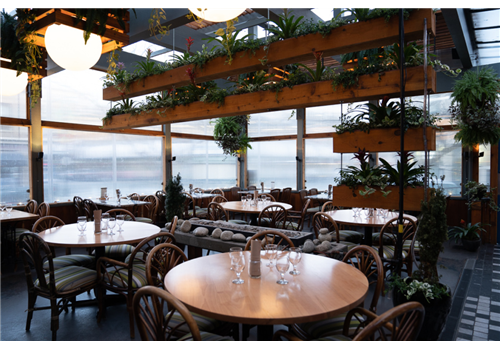 Lure Restaurant – This restaurant is in the Delta Hotel, just steps from our apartment, and the attraction here was their springbubble domes.  There are only 5 domes so they book up quickly but we managed to secure a Saturday brunch reservation while Jim & Terrie were visiting.  The domes can seat up to 6 people, leaving plenty of room for just the 4 of us.  It was a sunny day and the views across the Inner Harbor towards the Empress Hotel and Parliament Buildings were a beautiful backdrop for our brunch.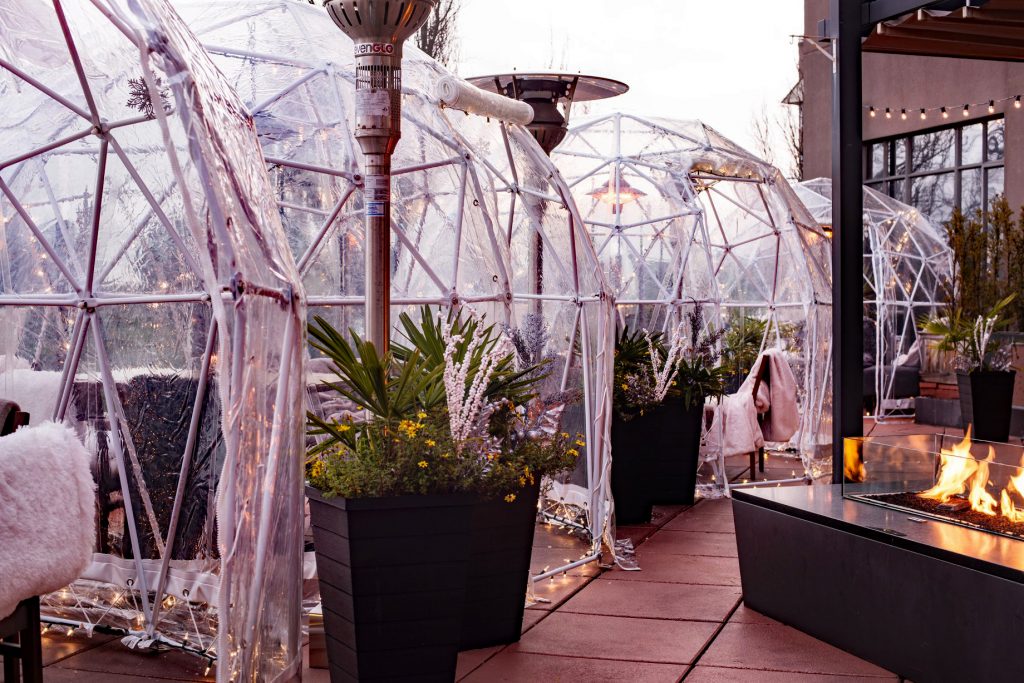 Steamship Grill & Bar – Casual yet upscale waterfront venue in a historic building, across the street from the Parliament buildings. Constructed in 1924 the Heritage Steamship Terminal building is an important landmark that welcomed steamship passengers from all over the world.  Their large patio overlooks the Inner Harbour and Empress Hotel.  This is another favourite spot of ours, returning more than once for food and drinks.  Their crispy fish tacos were our favourite!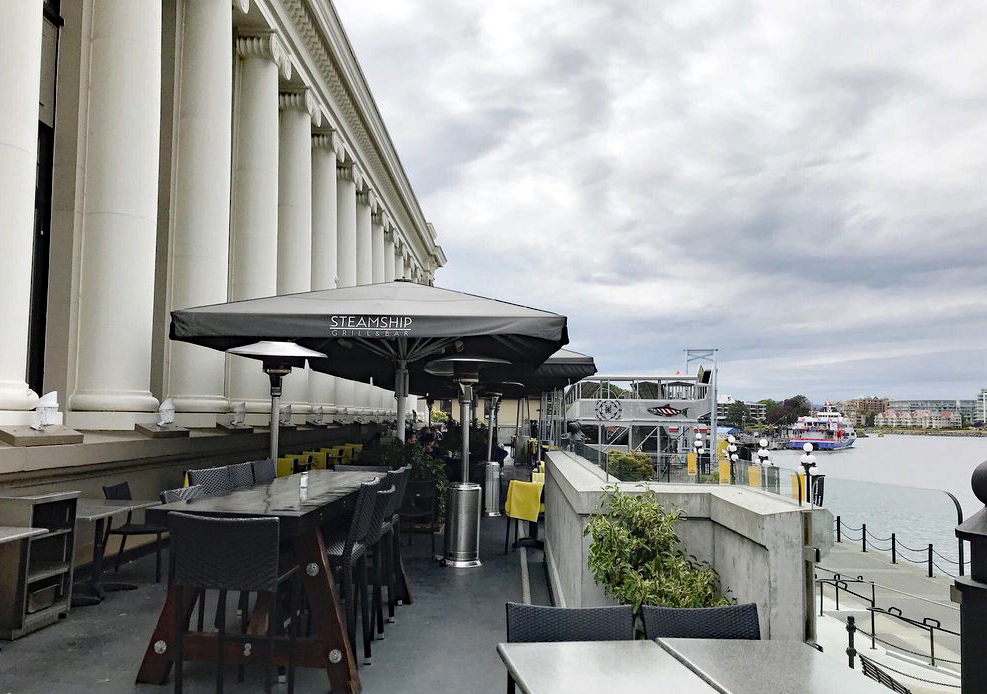 Gozen Sushi – Gozen means big meal or good meal, and a good meal it was.  Popping in for a light lunch, we chose to sit at the sushi bar, watching the chefs preparing beautiful plates of food.  This gave us the chance to chat with one of the chefs during lunch.  I commented on the colour of the rice and was told it was brown because they use naturally sweet red vinegar instead of rice vinegar.  Gozen also makes their own soy sauce which is light and much less salty than store-bought.  The slices of toro and eel on our nigiri were huge and the roll was a good size.  Stop in for some sushi if you are in Victoria, you won't regret it.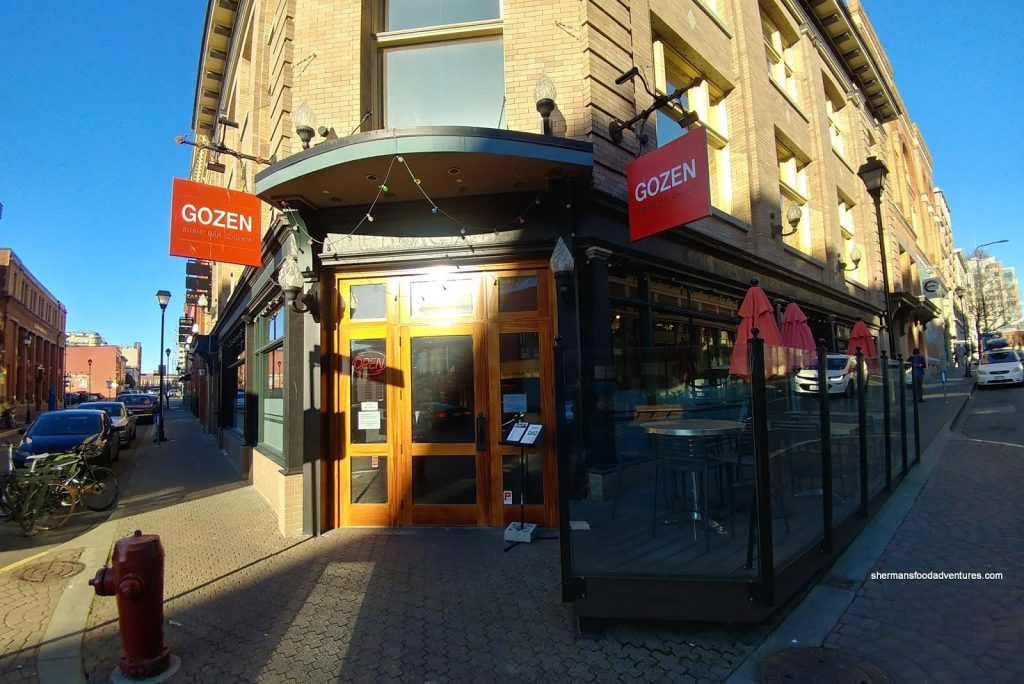 Spinnakers Gastro Brewpub – A 25-minute walk from downtown along the Songhees Walkway this pub has great waterfront views from the upper patio.  This is the first purpose-built gastro brewpub in Canada (according to their website)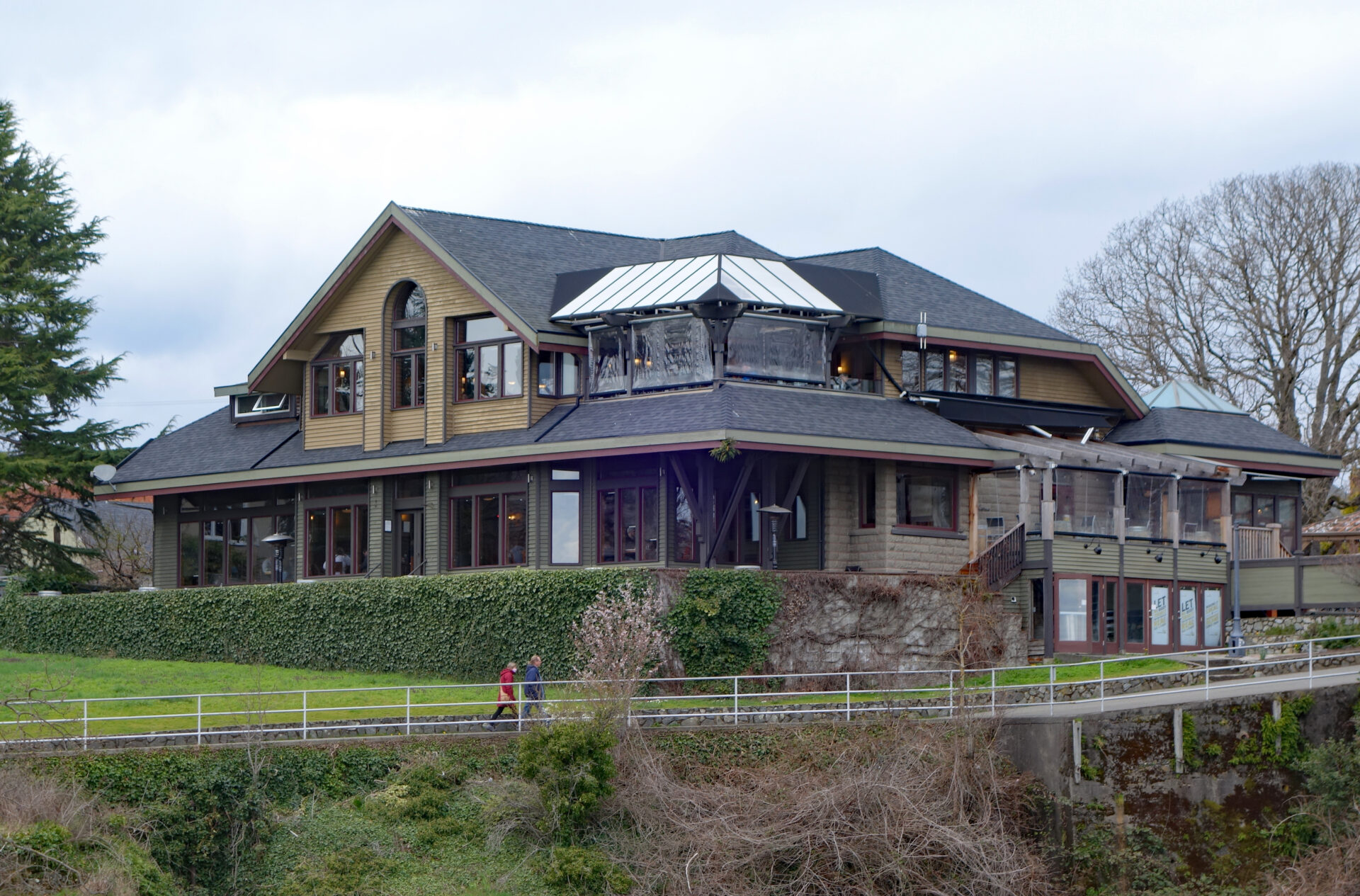 Four Mile Brewpub – A 10-minute drive from downtown this pub is housed in an 1858 Tudor style building with the charm and elegance of an Olde English Inn.  Formerly a rest stop for horse-drawn coaches, weary travellers could find a room, a meal…..and a brothel.  Rumour has it there are a couple of ghosts residing here  👻  We did not see them during our lunch!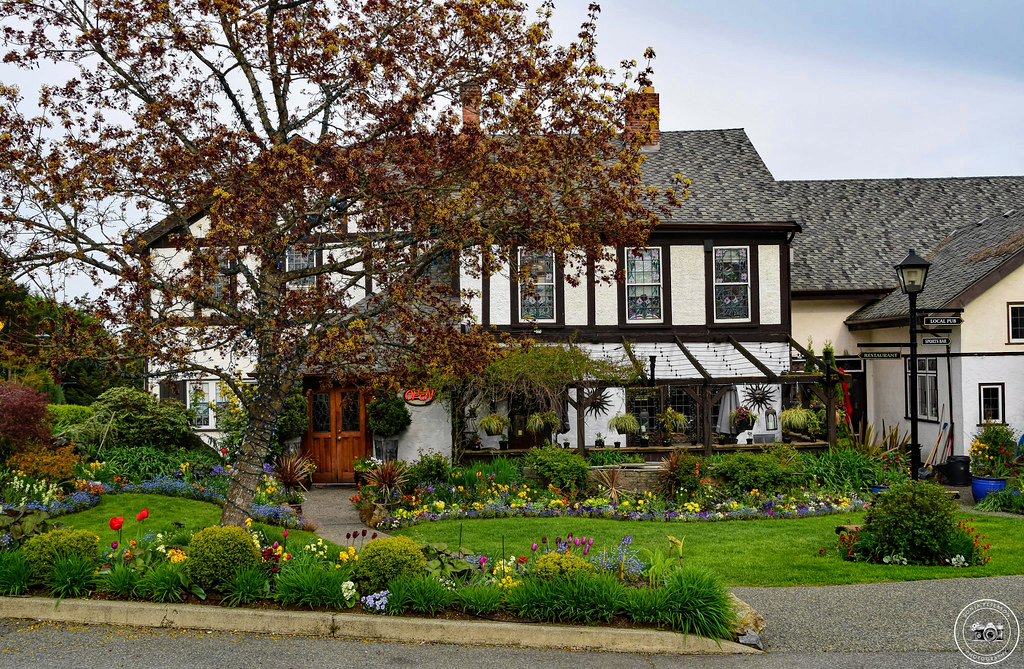 Rumrunner Pub – This pub is on the waterfront in Sidney, roughly a 30 min drive from downtown Victoria.  While the food left a little to be desired, the views from the patio over the Salish Sea and the towering snow-covered Mount Baker in the distance are breathtaking.  Seagull poop is a real hazard here, my lunch was missed by just a couple of inches as they flew overhead, but our friend Jim's head was not so lucky 😱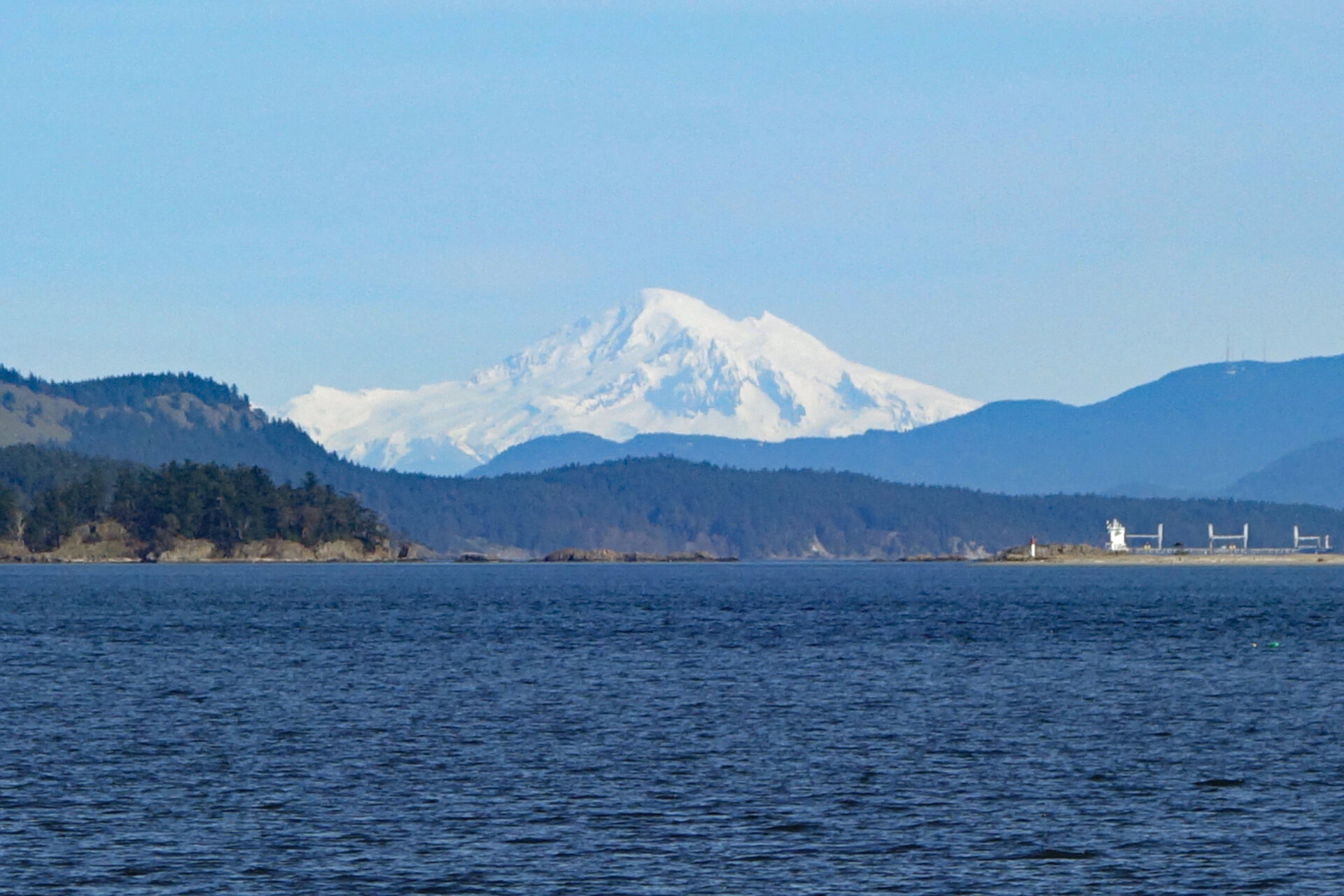 The Surly Mermaid – Is right beside the Rumrunner Pub in Sidney and in our opinion has better food.  The view is towards the marina and the ambiance of the cafe is warm and inviting.  We had a nice long lunch with Debbie, another friend from our Cayman days.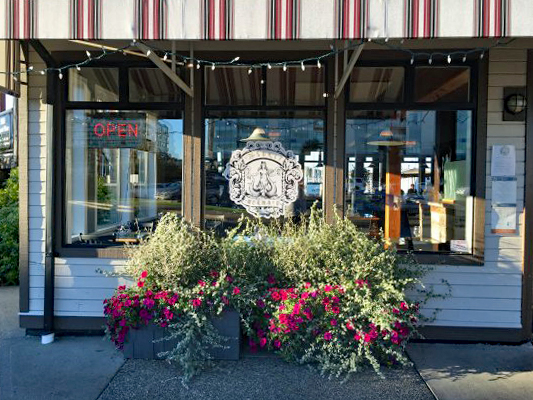 Well, I think we did a bang-up job of checking out the food and drink scene during our month in Victoria!!  It was without a doubt a very fun month spending time with a variety of friends.  Life now resumes to normal as we are in the small town of Osoyoos, BC with no friends living here.  Looks like it's just you and me babe…