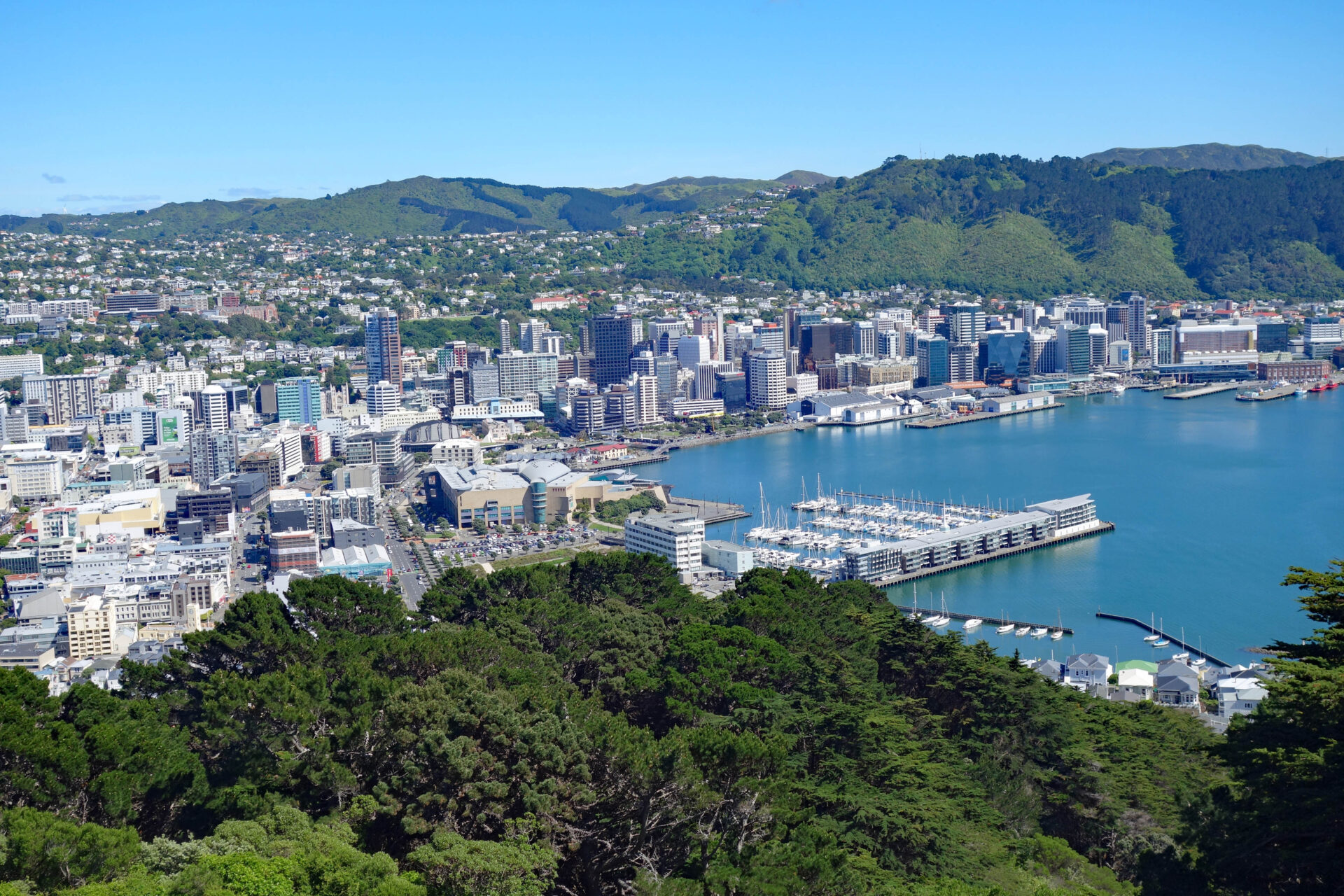 The windiest city in the world is Wellington, New Zealand, which also happens to be the capital of the country. Nicknamed "Windy Welly" the city is deserving of this nickname because not only is it very windy in Wellington, it is windy pretty much all the time.  Wellington's windiest year on record had 233 days of gale-force winds over 40 mph.  Why so windy here?  Wellington is situated on the Cook Straight, which runs between the North and South islands, with mountainous landscape on both sides.  This causes the wind to be funneled through the straight and right over the city.  If you are a keen windsurfer or kite surfer Wellington is the place for you, another upside of all this wind, never any air pollution.  But if you don't like the wind, it does get extremely annoying, and yes, it was windy 6 of the 8 days we were in Wellington!  I don't much like wind  😢
Wellington also reminds me of San Francisco, it appears like the buildings are perched on the side of an impossibly steep hill, and what ain't straight up is straight down!!  Other than a few blocks along the waterfront this city is built on the side of hills.  The roads are very "English" which translates to narrow and a tight squeeze for our SUV.  We have been spoiled the past few weeks staying in small towns and not having to deal with very much traffic.  We planned our excursions over the weekend or around rush hour but we failed a couple of times by staying until late afternoon.  Even though we hit early rush hour it was only 20 minutes drive to get home to the suburbs.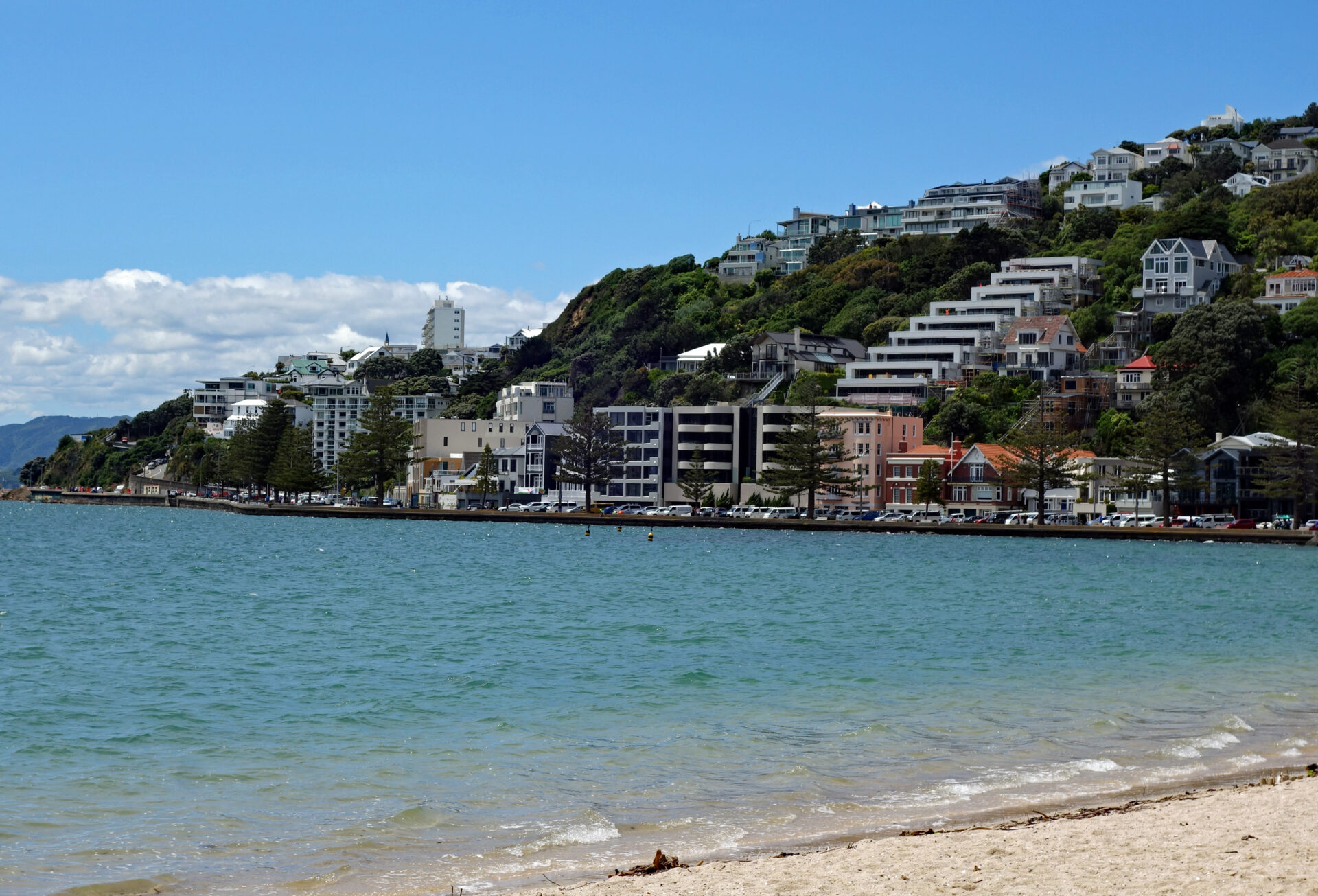 Red Rocks Reserve is a 30 min drive from Wellington along the rugged south coast and a popular walking track with the locals.  Parking at the Te Kopahou visitor center you have a 40 min walk to the rocks.  The red-colored rocks were formed 200 million years ago by undersea volcanic eruptions.  Small amounts of iron oxides give the rocks their distinctive coloring.  There are two historical Maori folklore tales which indicate the color of the rocks may be from a famous Polenesian explorer Kupa gathering the Paua shellfish and cutting his hand, or from his daughters cutting themselves in grief over his absence on a long voyage.  Just beyond red rocks is Sinclair Head where there is a New Zealand fur seal colony.  The colony is populated from May to October so if you are here during those months it may be worth continuing on, we did not as it is November and the seals have left already.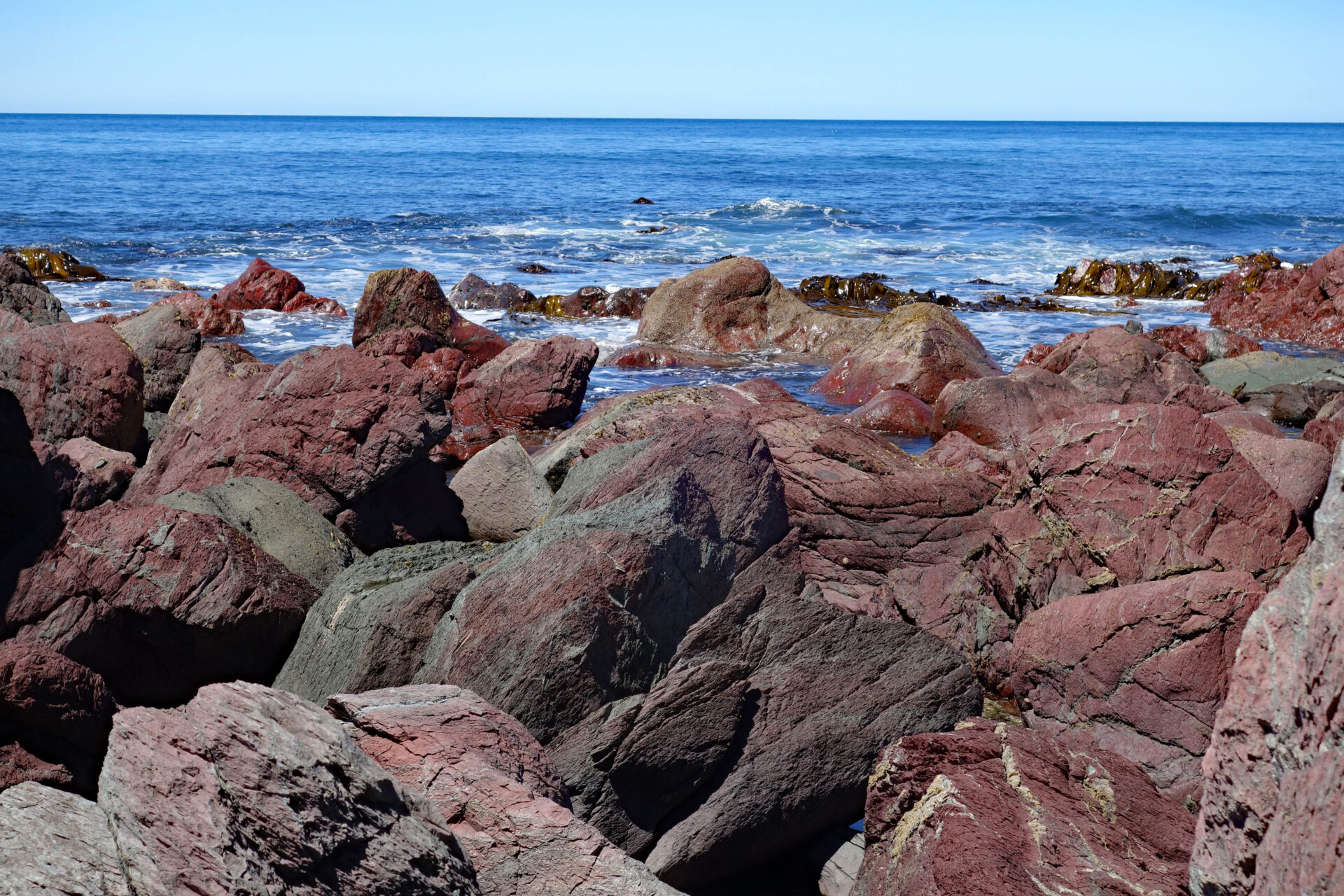 The Wellington Botanic Gardens was a lovely place to spend a windy, cloudy Sunday afternoon.  This 25 hectare (64 acre) park in the heart of the city is filled with exotic forests, native bush, colorful floral displays, gorgeous specialist gardens and views over Wellington city.  Established in 1844 the gardens are celebrating their 150th anniversary this year.  My favorite place was the Lady Norwood Rose Garden.  This award winning garden has over 3,000 roses in 110 beds with almost all of them in full bloom.  The colors and the smells were intoxicating 🙂  The Begonia House, beside the rose garden, displays a stunning assortment of orchids and hot house plants.  It was also toasty warm and humid, a nice change from outside.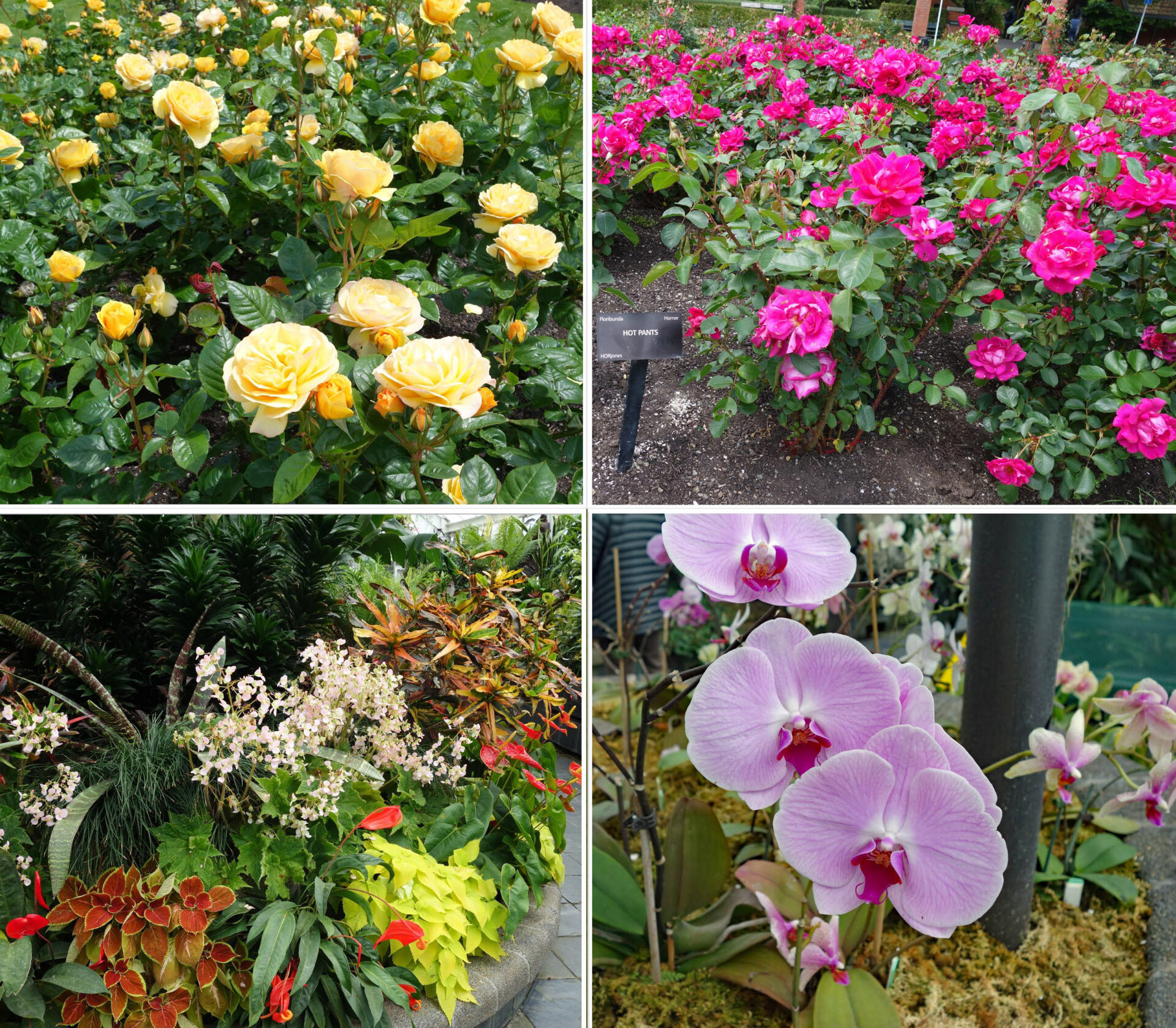 The Krupp Gun which is on display in the Botanic Gardens was manufactured and used by the Germans in WWI.  It was captured in 1918 by New Zealand soldiers and kept as a war trophy.  It is thought to be the only one of its kind remaining from about 190 manufactured.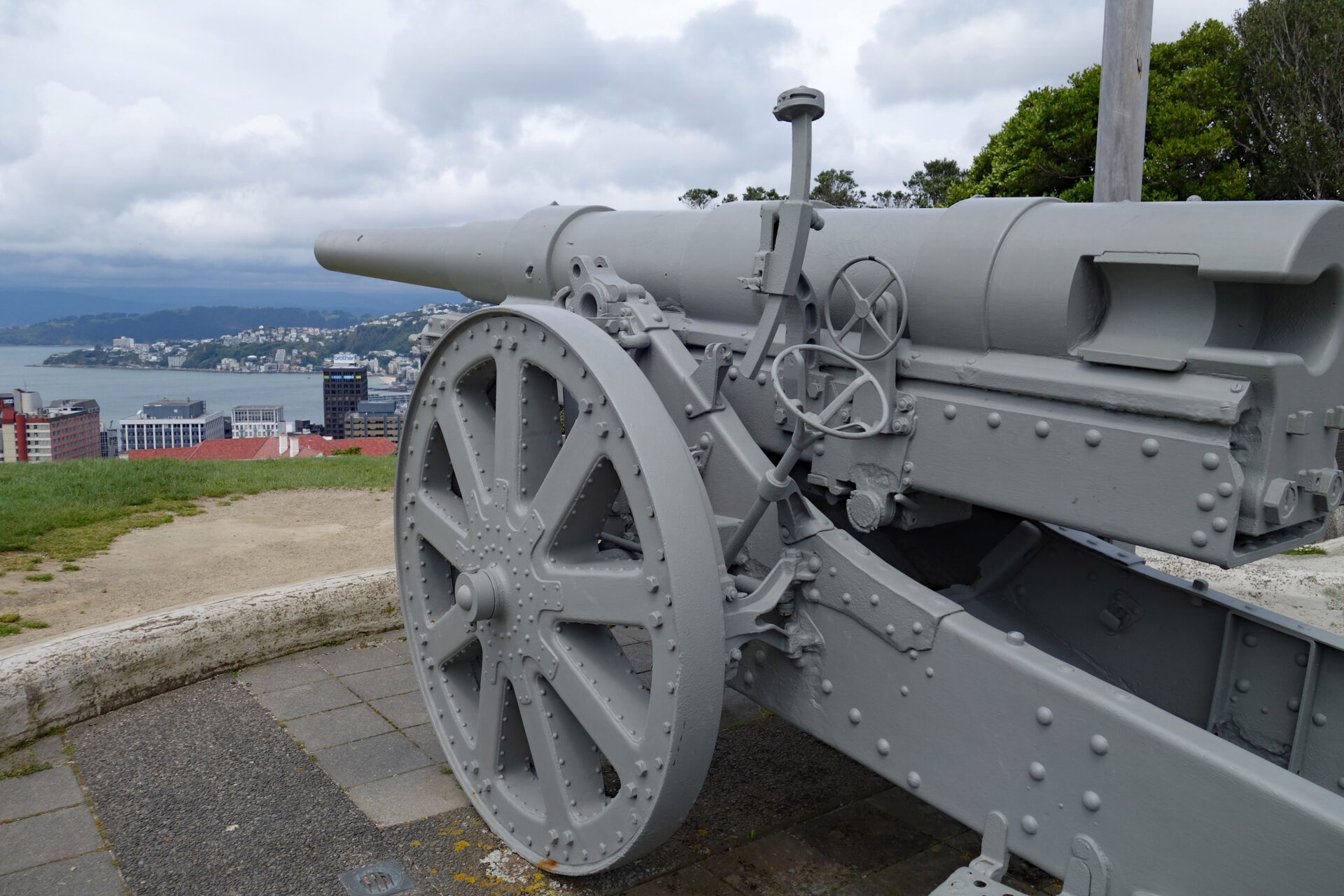 At the top of the botanic gardens is the historic Wellington Cable Car, New Zealand's only operational funicular railway running from the city center up the terraced hillside to a lookout point.  We rode the funicular to the top on a previous day then walked back down to the city center…more stairs!!  One way tickets cost NZD $5 (USD 3.20) or a return ticket for NZD $9 (USD $5.77)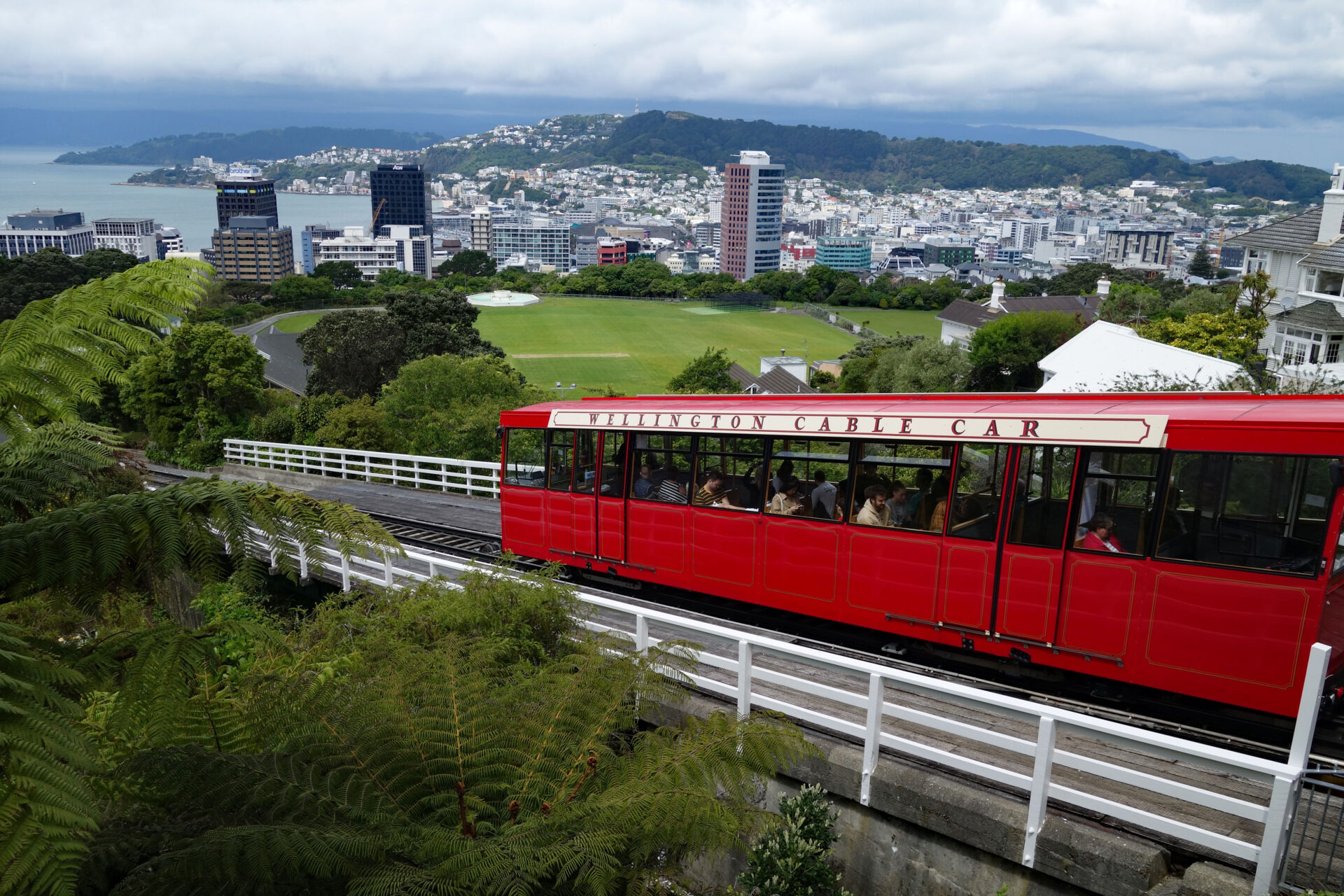 While on our city walk we encountered Solace in the Wind, a two meter high sculpture leaning into a cross-harbor gale with eyes closed and arms held back.  The artist, Max Patte, came from England eventually landing a job at, where else…Weta Workshop.  He became their head of sculpture subsequently leaving to focus on his own work.  He sculpted this work as a souvenir to himself after his first year in New Zealand thinking he was leaving, but he never has.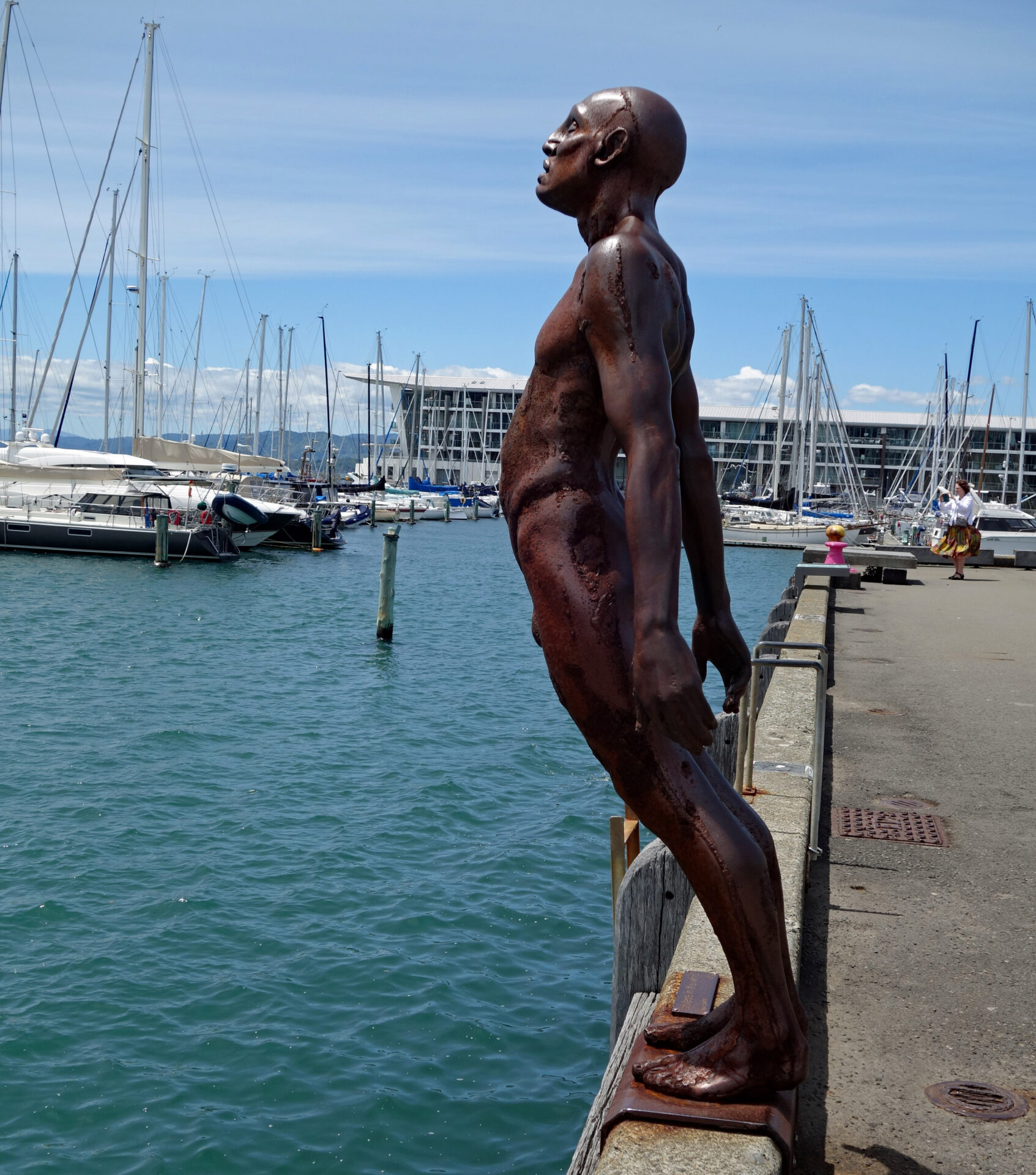 The Te Papa Museum in Wellington is an amazing place to visit with a large variety of exhibits dedicated to the history of New Zealand, we spent quite a few hours there!!  We found two of the exhibits exceptional.  The first one was a series of photographs detailing the history and cultural significance of "Tatau", Samoan tattooing.  The exhibit runs until June 7, 2020.  Tatau is done to honor family and carry forward your heritage.  The male tattooing covers from waist to knees and the process is extremely painful, carried out by master tattooists using ancient techniques.  Understandably, any person who completes this process is respected for their courage.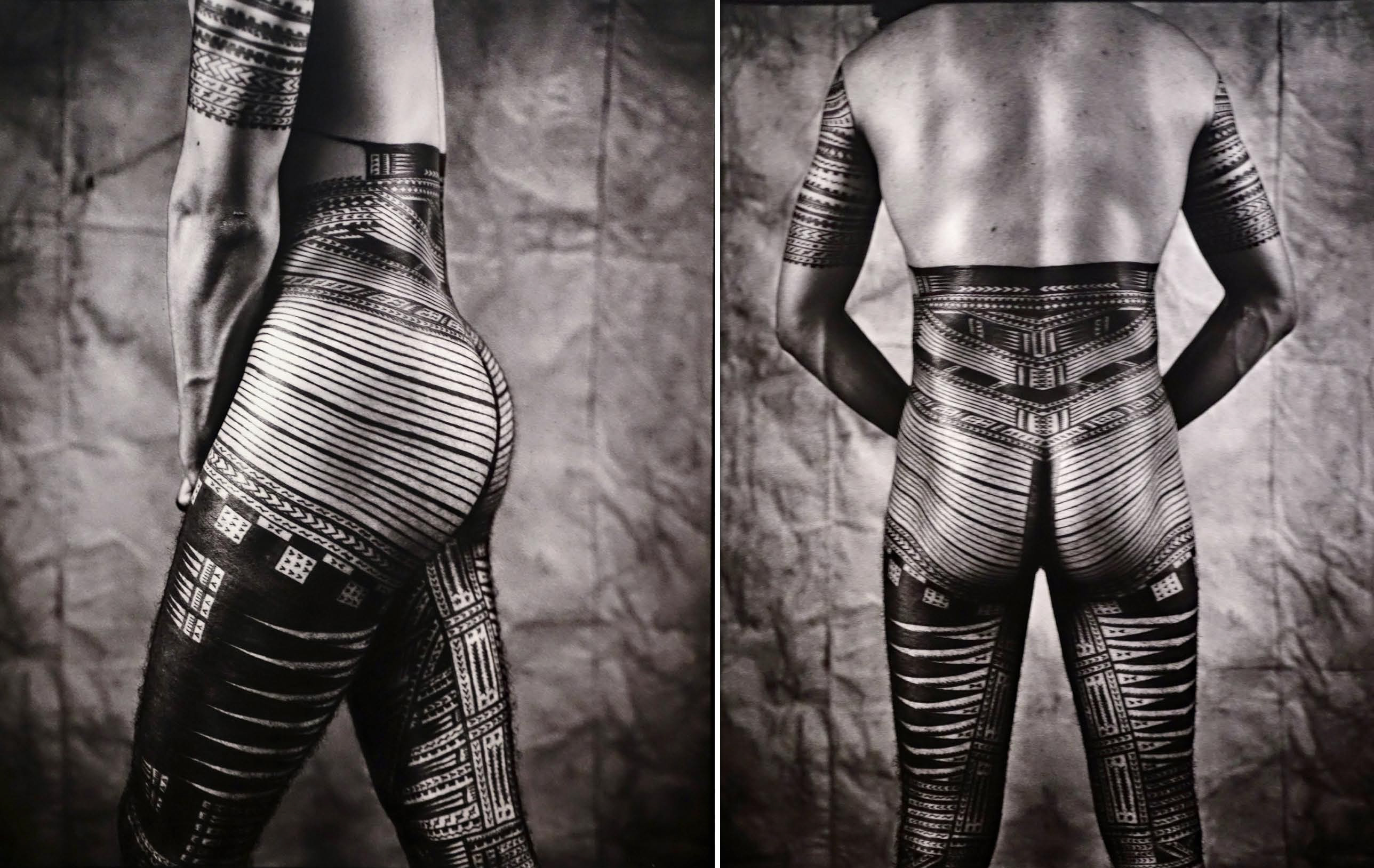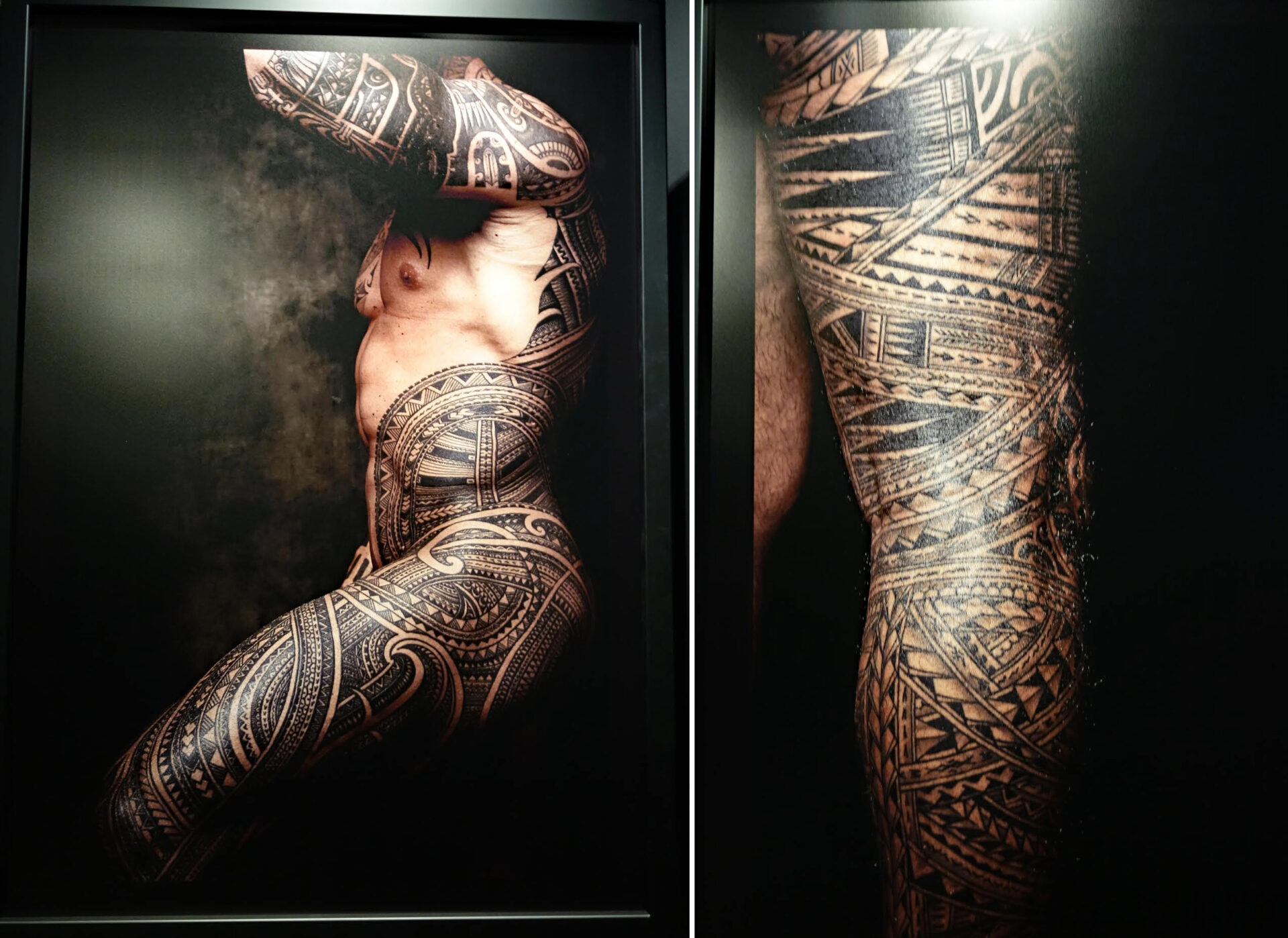 The second outstanding exhibit was "Gallipoli-The Scale Of Our War" running until April 2022.   The giant sculptures alone took over 24,000 hours to create.  The ground-breaking exhibition tells the story of the Gallipoli Campaign in WWI through the eyes and words of eight ordinary New Zealanders who found themselves in horrific circumstances.  Each is captured frozen in a moment of time on a monumental scale – 2.4 times human size.  In total, 2,779 Kiwis lost their lives on Gallipoli, Turkey.  This exhibit takes you to the core of this defining event in New Zealand's history.  It was scheduled to run for 3 years but has been extended another 3 years in the hope it becomes a permanent fixture at the museum.  The exhibition was conceived by Peter Jackson then created by the artists at the Weta Workshop.  Sir Peter Jackson is New Zealand's famous film director best known for the Lord of The Rings and Hobbit films.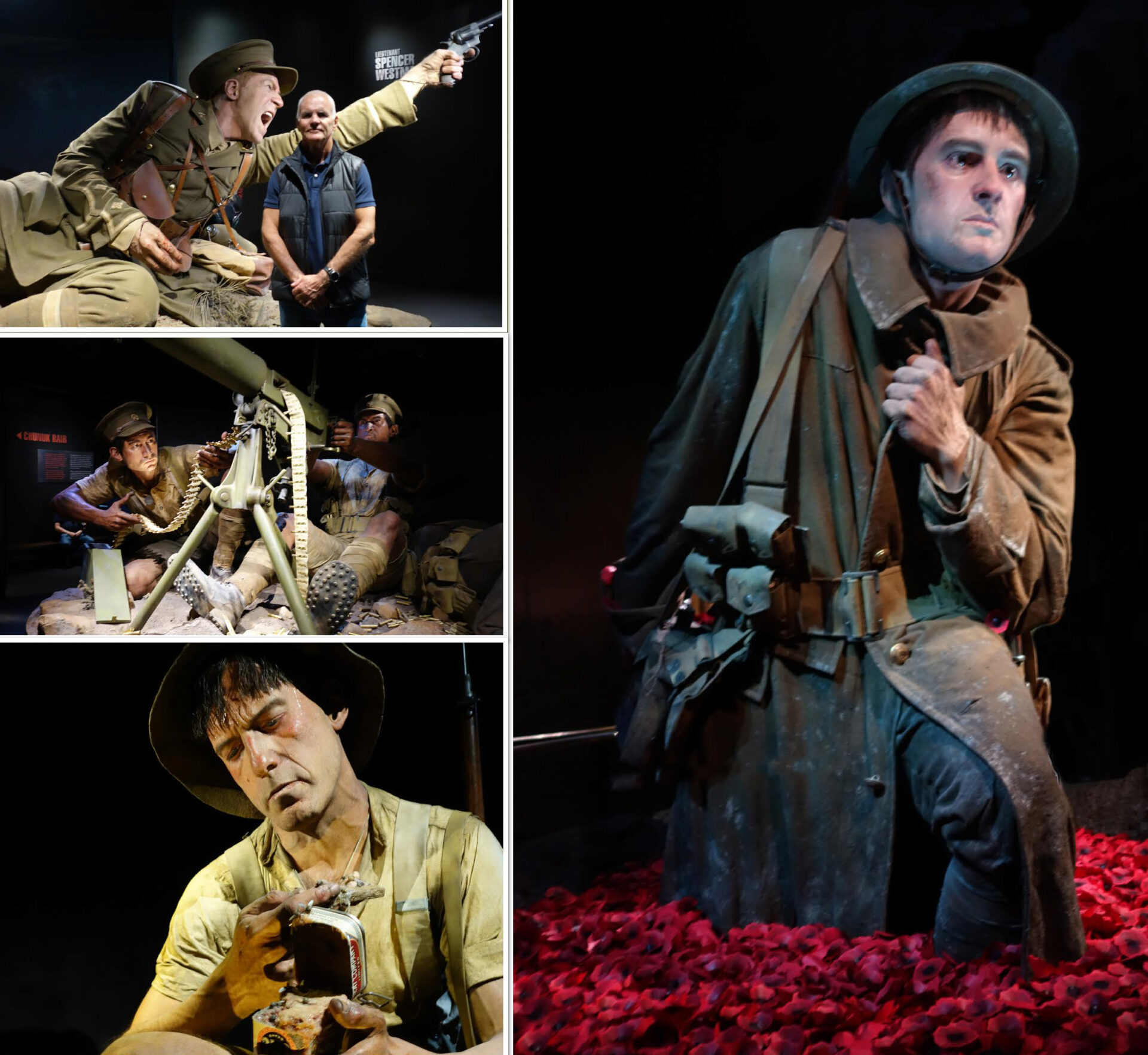 What is even more amazing about the Te Papa museum, is that entry is free to everyone.  What a fantastic way to encourage people to spend time here.  We actually went twice, yet there were still areas we only briefly touched on.  The interactive section on earthquakes had a little wooden house that you could stand in while being shaken like an earthquake was happening, bringing back memories of the 2004 earthquake we experienced in Cayman.  There were a lot of hands on displays showing water movement after an earthquake and plate movement showing the causes of an earthquake.  Fascinating!
The Weta Workshop is a Wellington company producing special effects for television and film, with five academy awards for their designs.  The workshop is included in the list of top 10 things to do in Wellington and a must see place to visit if movie special effects are of interest to you.  I was definitely interested in learning more about where filming for The Lord of The Rings and Avatar movies was done.  We booked a 2 hour tour costing NZD $48 (USD $30.80) which included the workshop and miniatures stages, and boy did that 2 hours fly by.  The behind the scenes details of what goes into their productions is mind blowing.  They do not rely solely on computer generated special effects but also create and produce props, clothing, puppets, scenes and whatever else is required for a movie or television show.  The creativity of the artists that work here is beyond compare!!  Photographs are not allowed in the workshop due to copyright issues and non-disclosure regarding current projects.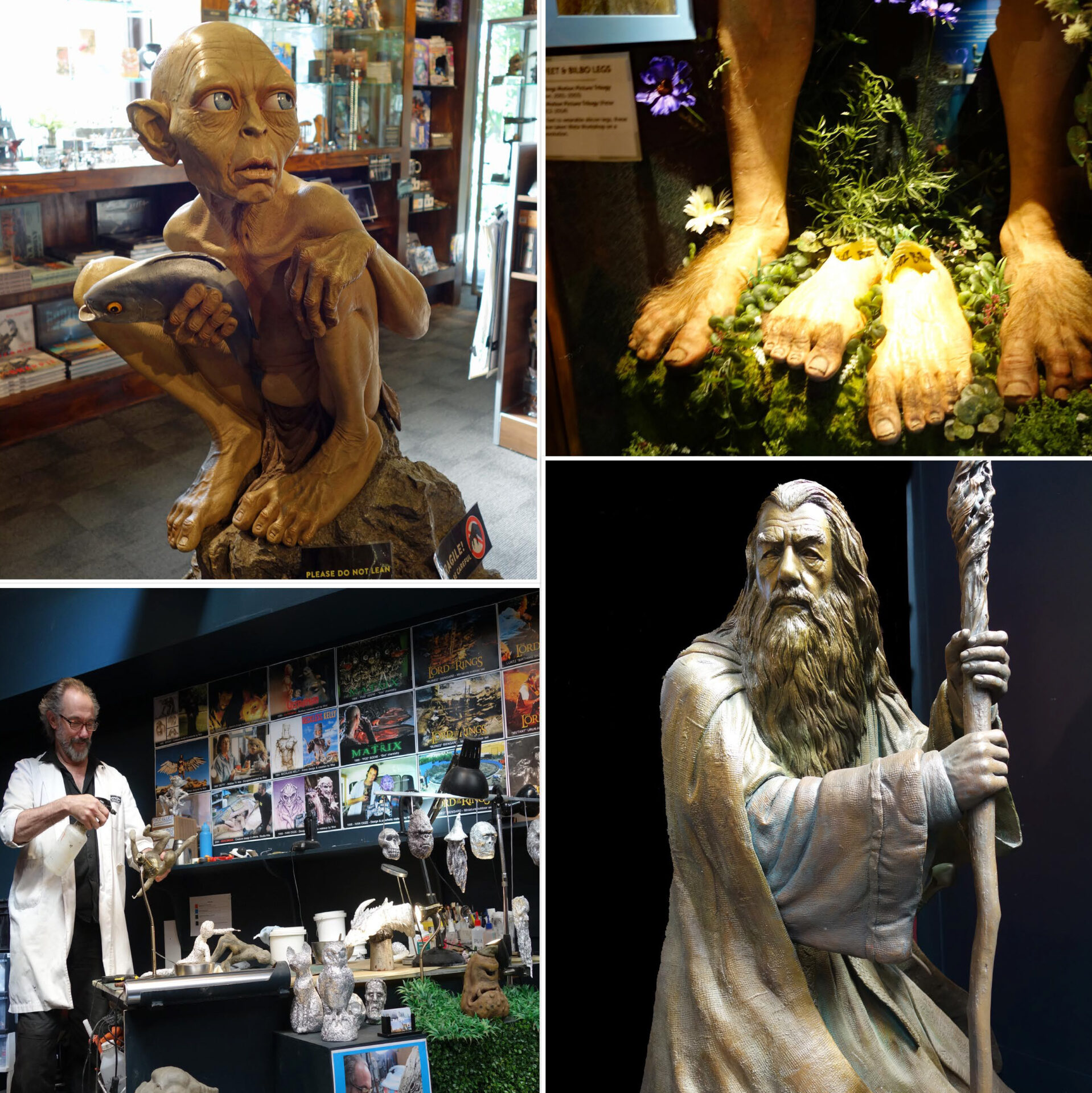 Despite our weather not being perfect in Wellington we made the most of our time here enjoying what the city has to offer.  After our Weta Workshop tour we went for lunch at The Larder, in the suburb of Miramar, on the recommendation of Calgary friends who know the owner.  It was one of the best meals we have had in years so if you are in Wellington be sure to head to The Larder 😍
Wellington was the final stop on our 6 week tour of New Zealand's North Island, where did the time go!!  Since leaving Auckland we have traveled over 1,000 km (620 miles) through breathtaking countryside, and while the roads are rarely straight, they are well maintained.  Fortunately, driving on the left is second nature after living in the Cayman Islands for 15 years, where we drive on the left.  Next up, taking the car on a ferry across Cook Straight to start our tour of the South Island…..
Trip Tips
Weta Workshop can get busy in high season, tickets can be booked on their website here.