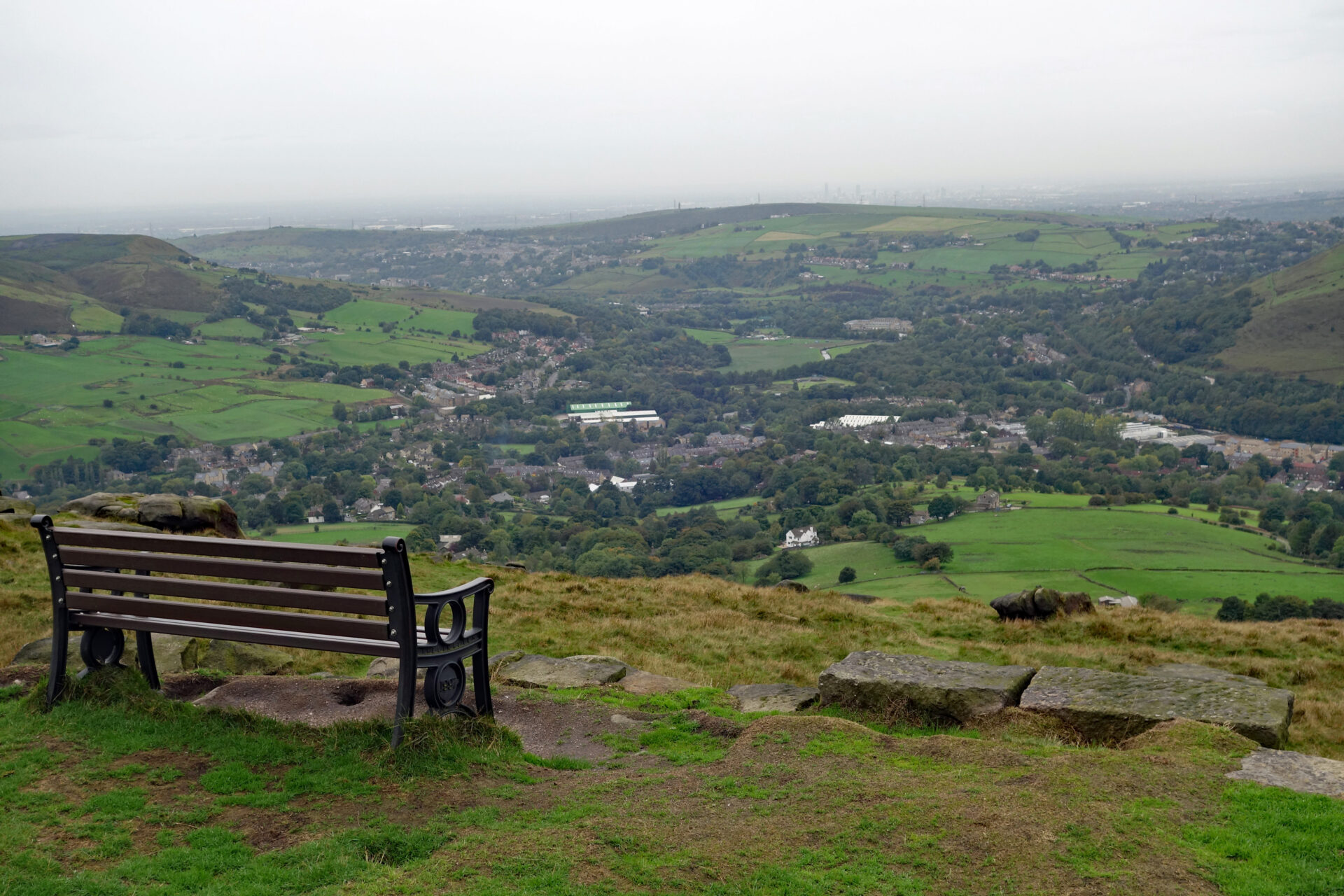 Our trip from Edinburgh to Greenfield took 4.5 hours with intermittent rain and increasingly busy roads the further South we got towards Manchester.  We were sad to leave Edinburgh but looking forward to a month visiting my various uncles, aunts, cousins and second cousins…..there is a lot of family around here!  Sadly the day after our arrival we attended the funeral of my cousins' partner who passed away two weeks previously.  It was a beautiful service for a wonderful man and we were glad to be here to attend the service and have the opportunity to see a lot of the family all at once.  It has been a number of years since we have seen some of my relatives, and a few we have never met.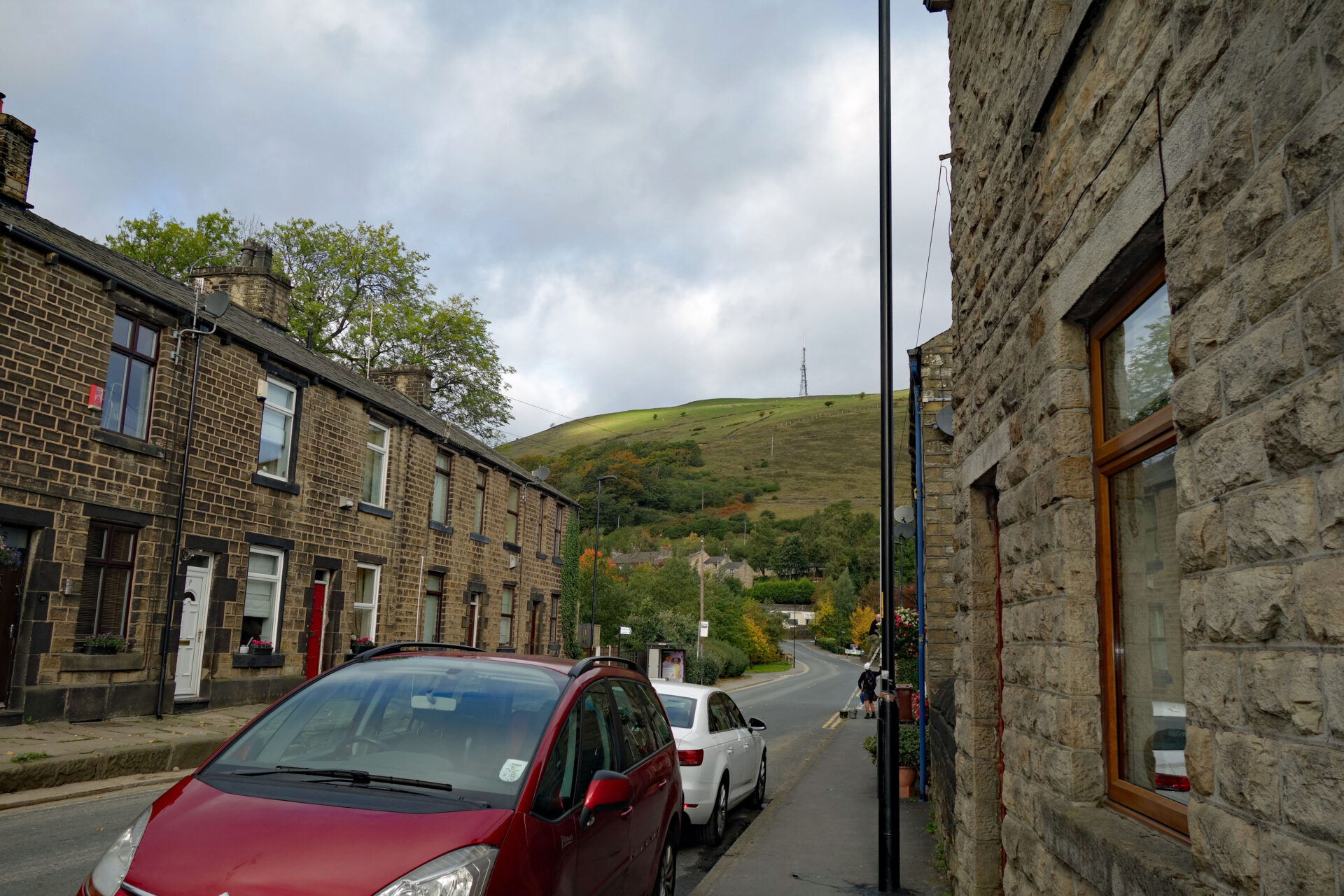 Our tiny cottage is in the heart of Greenfield on the main road through town, so a lot of traffic right outside the front door.  We share a wall with one of the many local pubs and within walking distance we have a large supermarket, a tennis court and a leisure center.  Since we are here a full month we joined the leisure center to get in some gym time and a fitness class or two on those oh so frequent rainy days  🙂  When a nice day appeared we took full advantage and played a few games of tennis, ran along the Huddersfield narrow canal, walked into Uppermill and hiked around the local hills and reservoirs.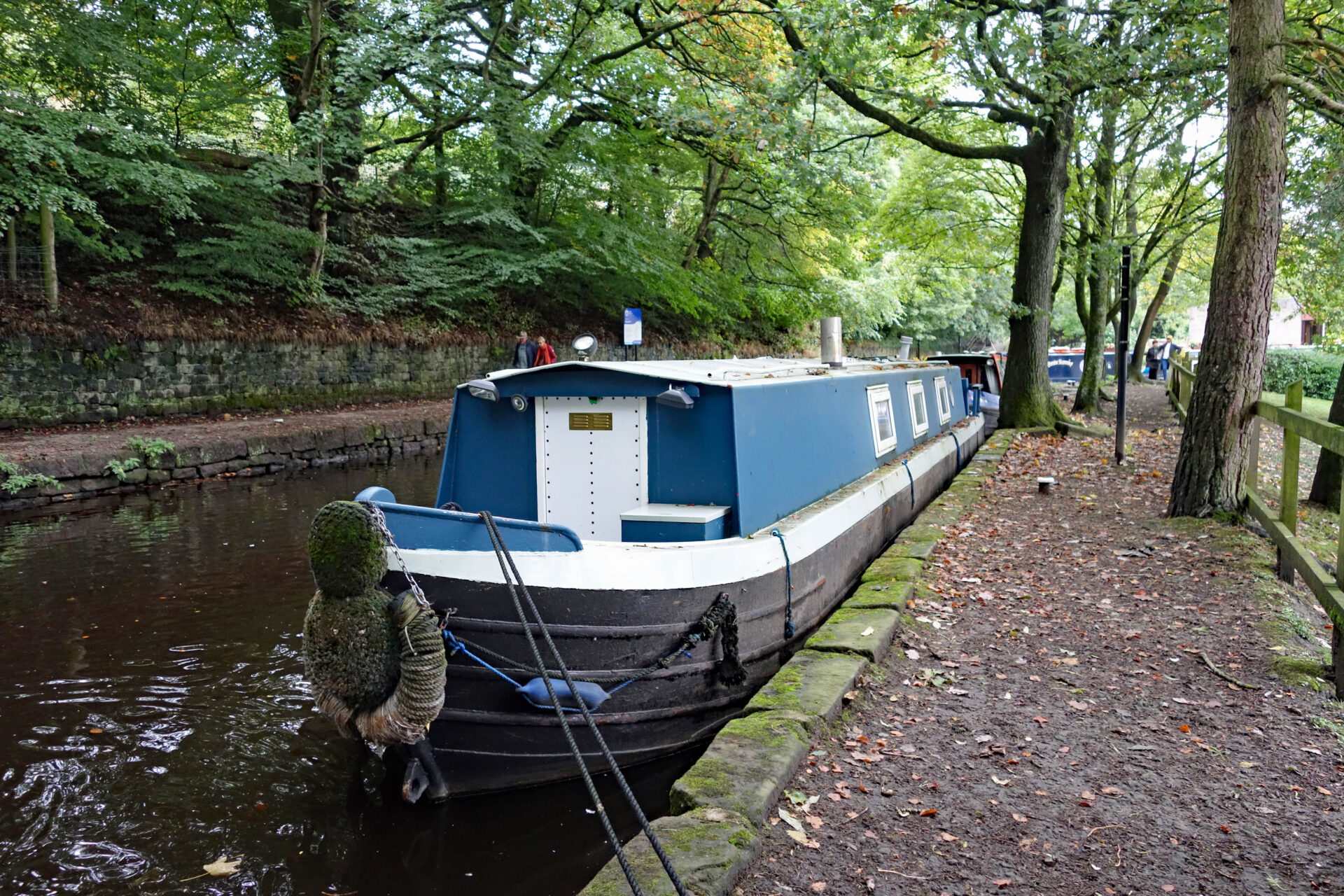 My Mum came from a large family and there are 21 relatives from her side living within the Saddleworth area and thus the reason we have been kept so busy.  Family was the reason for this long visit, so I will not bore anyone with the details of our various activities and numerous pub visits 🙂  Instead I will focus on the side trips we took as well as our local area, beginning with the village we are staying in.  Greenfield, where my Mum's family moved to in 1952, is one of ten villages in the parish of Saddleworth lying in the South Pennine hills, 13 miles East of Manchester.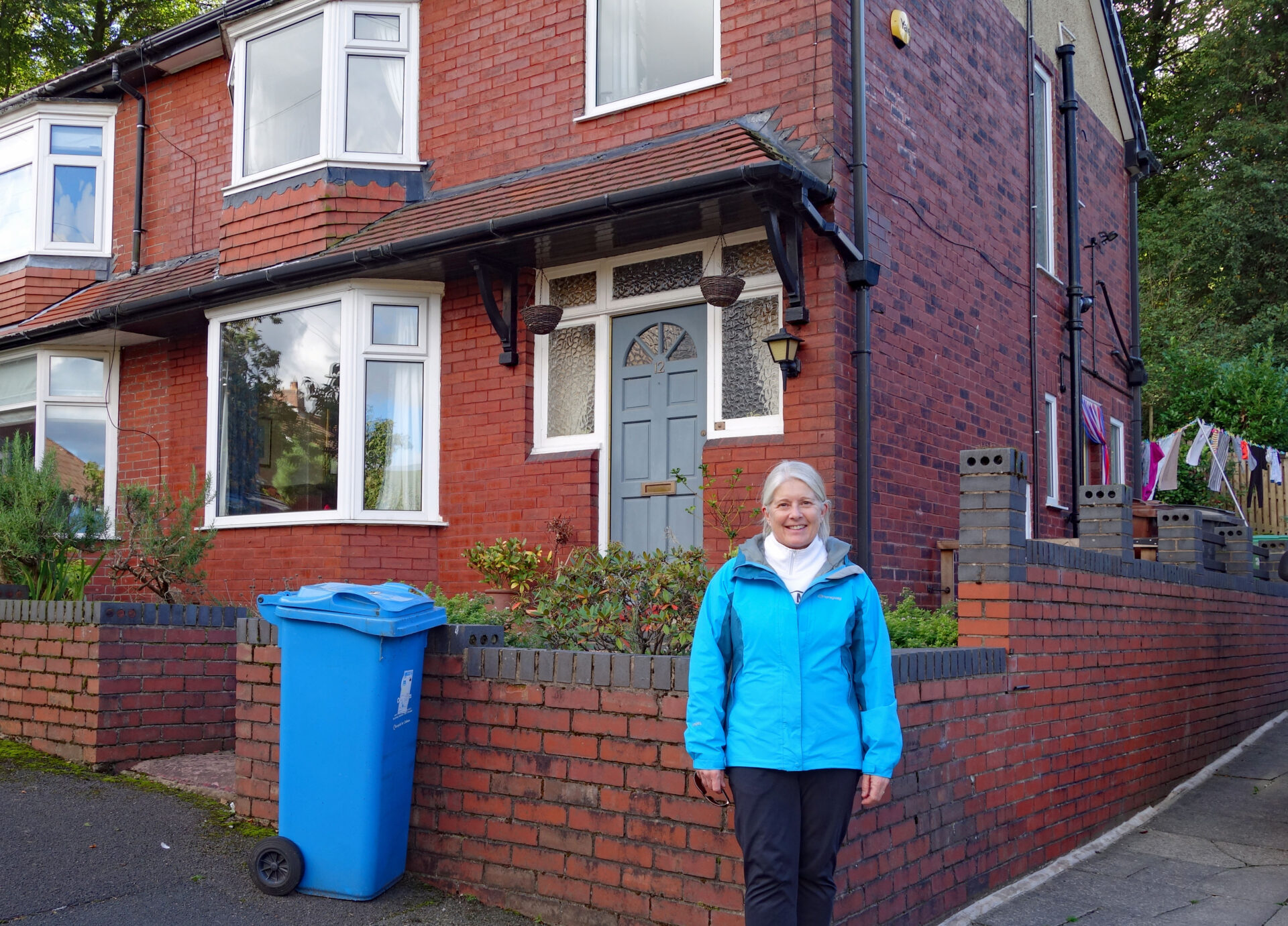 There are four reservoirs in the Greenfield area one of which, the Chew Valley Reservoir, is the highest man-made reservoir in England.  The moors around the reservoirs offer a wonderful array of walking and hiking trails and a favorite hike is up the Pots and Pans hill to the war memorial where on a clear day you can see for miles.  Saddleworth was a center for cotton spinning and weaving in the 19th century and around the area are numerous old mills, many abandoned or demolished, and those still standing are being refurbished into housing.  My Grandmother and an Aunt worked in the mills and probably a few other relatives I don't know about.  Interestingly, there is talk of reviving the cotton making industry in the area.
Macclesfield – is a small town an hour south of Greenfield and we made the journey there to meet fellow nomads David and Di.  They are an Australian couple we met on the internet who have been home free nomads since February 2016.  There are many nomads out there and we enjoy sharing ideas, stories and travel advice so if and when the opportunity arises to meet in person it feels like the stars have aligned for us to be in the same part of the world at the same time.  We had a wonderful pub lunch getting to know each other, discussing life as nomads and of course planning to meet again one day in their home country.
Leeds –  is a large city with roughly 500,000 residents and an hour East of Greenfield.  The city is the largest legal and financial center outside of London and is served by 4 Universities.  We went there to meet friends, Bruce and Lucy, from Cayman, who are in the UK visiting her family and Leeds was the point we would be closest.  We went into the city early to have a wander around the Kirkgate Market, one of the largest covered markets in Europe, and the origin of Marks and Spencer.  The downtown core has a large pedestrian area, Briggate Street, and numerous malls to satisfy every shoppers need.  We had lunch at Harvey Nichols Brasserie enjoying catching up with friends and reminiscing about Cayman…..oh how we miss being warm!!!  Our trip to Leeds was fun and interesting despite it not being a destination we had considered, however an opportunity to meet up with old friends is not to be missed.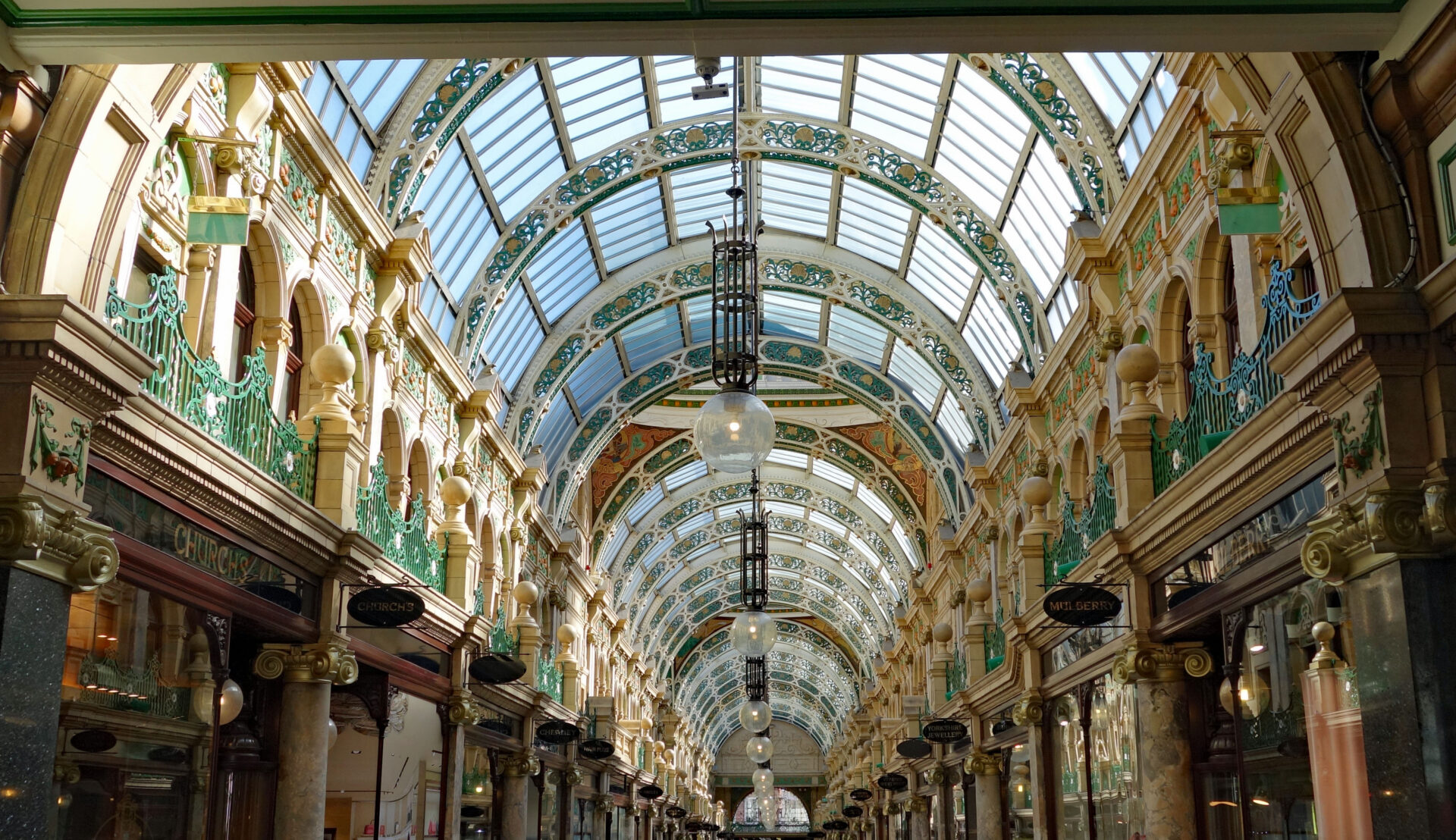 Salford – is where I spent the first 9 years of my life.  We planned a day trip in to Manchester to have lunch with an uncle and cousin on my Dad's side.  Before lunch we took a drive around my old neighborhood revisiting the house I was born in, the one I grew up in before moving to Canada and my former primary school.  What fun taking a trip down memory lane, however I am always thankful my parents chose to move to the wide open spaces of Alberta, Canada.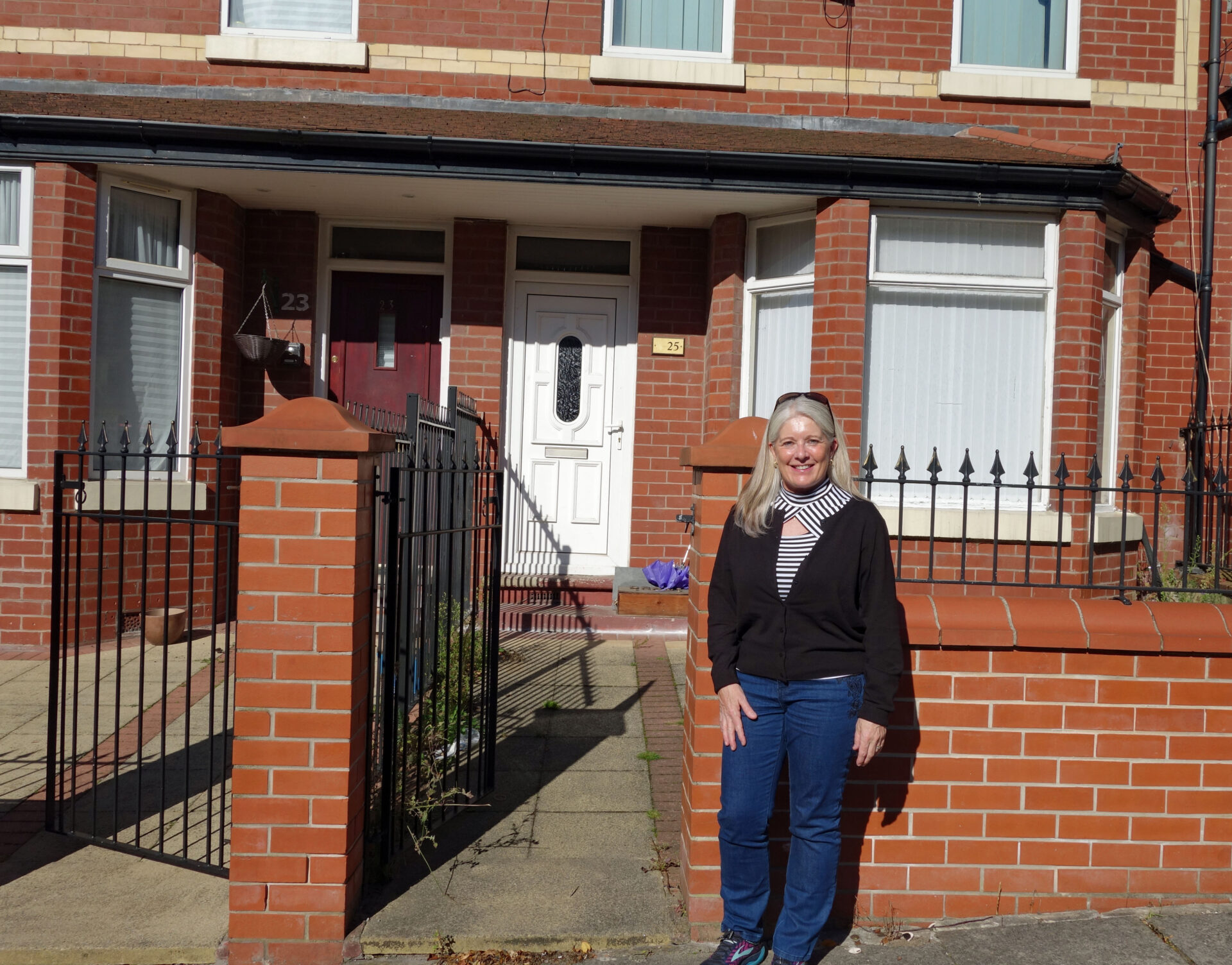 From there we took a drive around Salford Quays, previously the site of Manchester Docks, which has been revitalized into a very trendy and upscale area.  It was the first and largest urban regeneration project in the UK after the closing of the dockyards in 1982.  The Quays is also home to the ITV set where Coronation Street is filmed and guided tours are available for any Coronation Street fans 🙂  We then headed into Manchester city center battling traffic, pedestrians and one way roads. Finding parking was a challenge but once done we made our way to Chaophraya, a wonderful Thai resturant, for lunch with more family.  It has been many years since we have seen each other and 2 hours flew by before we all had to beat the rush hour traffic getting out of the city.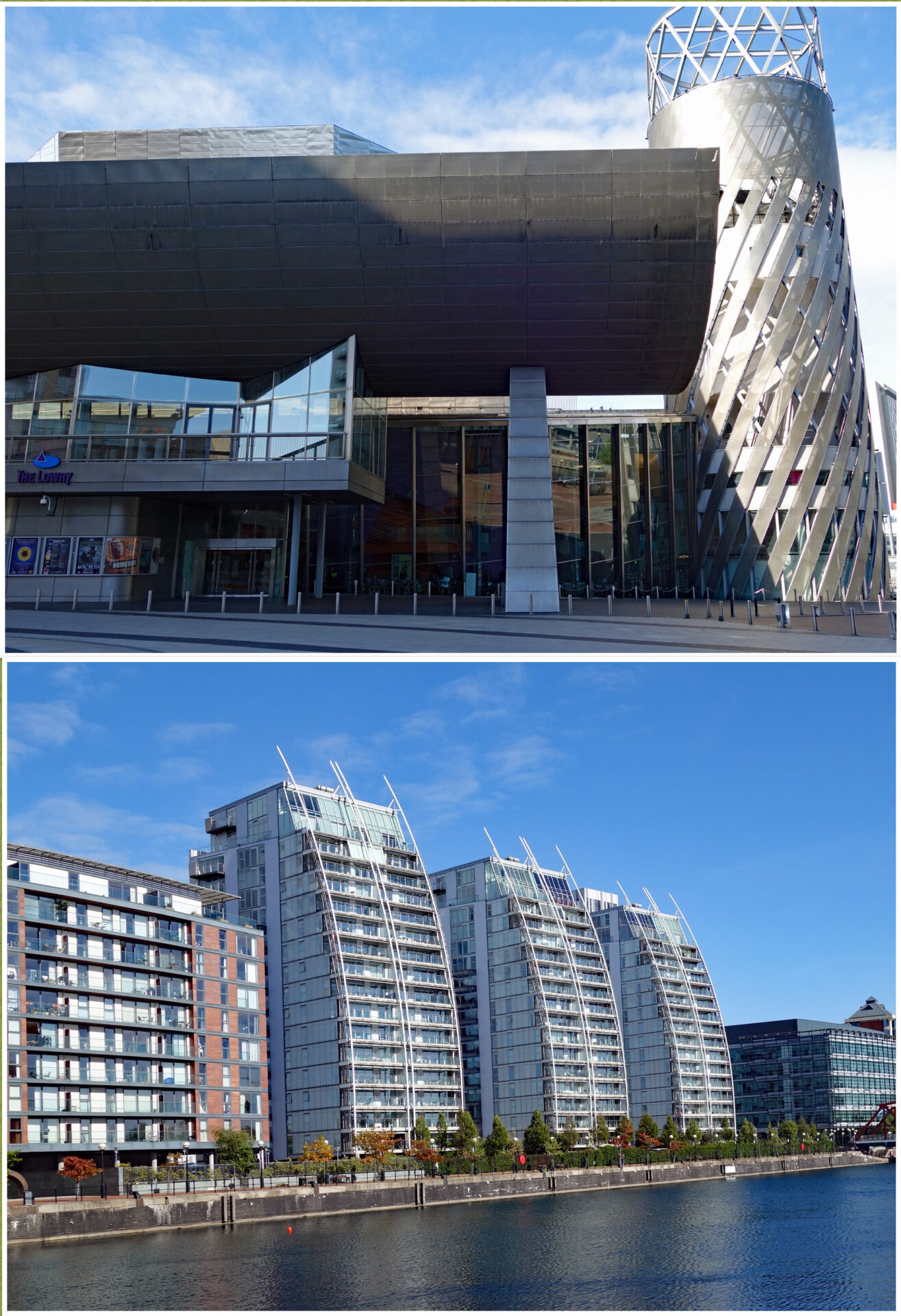 Our sightseeing and family time came to sudden halt at the end of September when I got sick with one of the worst colds I have ever had and was housebound for over a week 🙁  Blair came down with a bad cough and sore throat at the same time so neither of us was up to doing anything but rest and try to get healthy.  We had hoped to take day trips to York and Liverpool but it was not to be.  There is never a good time to get sick when you travel full time but fortunately we are not moving and could scale down our activities to get the rest we needed.   Our 26th wedding anniversary celebrations will have wait until we can both enjoy the lovely bottle of wine we have been saving since France!
Before coming down with colds we visited many of the local area pubs: The White Hart, The Kingfisher, The Wellington, The King William, The Clarence, The Royal George, The Roebuck, The Cross Keys, The Church Inn, The Navigation and The Old Original.  As you can guess, the local pubs are gathering places for any and all occasions 🙂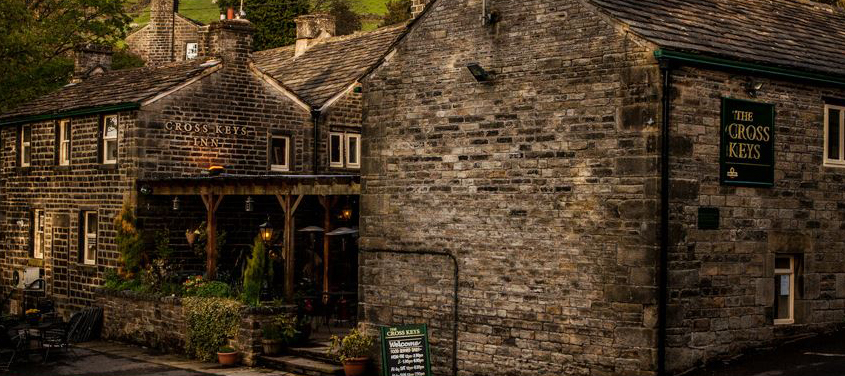 Our time here in Greenfield ended with a couple of family get togethers.  Sunday afternoon was spent at a family favorite pub, the Cross Keys, and Monday lunch at the other favorite, the Church Inn.  It has been an incredible month spent with family and friends with a little sightseeing thrown in.  We are grateful to have had time with everyone before we carry on to the second part of our England tour.  Stay tuned for news from the South…..