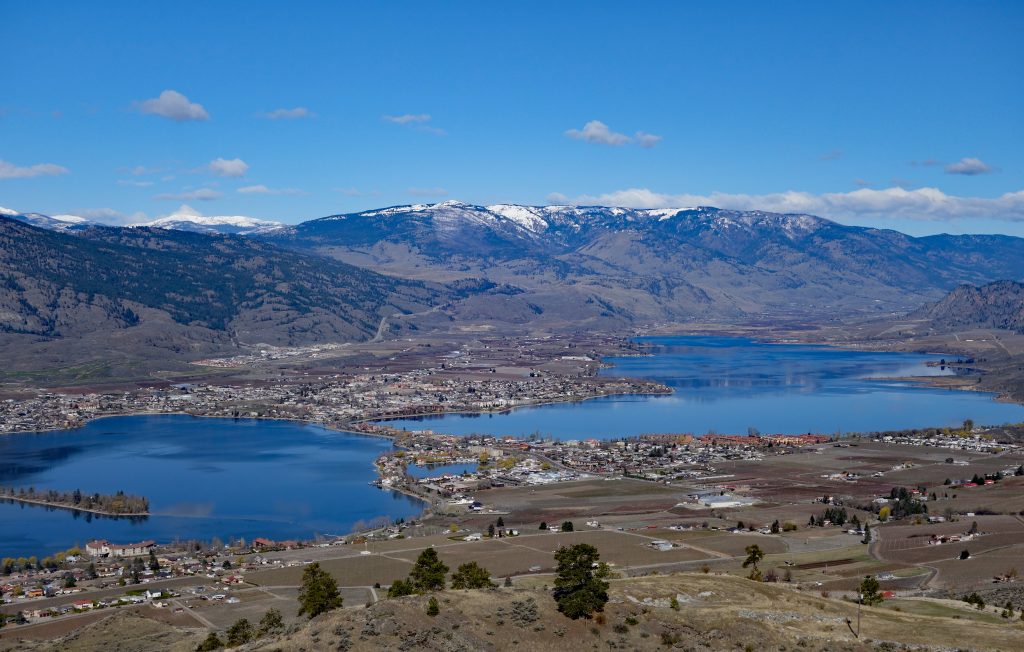 Leaving Victoria on a sunny Monday morning we boarded the ferry in Swartz Bay for the 1 hour 40 min ride to Vancouver.  The journey through the Gulf Islands was spectacular, Blair even noticed a few places he used to go scuba diving, oh so many years ago.
Arriving in Vancouver we drove downtown to the lovely L'Hermitage Hotel, for another one-night stay.  For the same reason as our January visit, we stopped to spend time with Calgary friends Jim & Terrie, who are here until mid-April.  We enjoyed a lovely walk along the waterfront, popped in for a drink at Cardero's then picked up a takeaway dinner to have in their apartment.  Another brief but fun catch-up with friends.
Leaving Vancouver the next morning it took just under 4.5 hours to reach Osoyoos.  We drove the southern route along the Crowsnest Highway, a route I have never been on before.  Beautiful mountain scenery unfolded before our eyes before we eventually dropped down into the dry desert valley surrounding Osoyoos.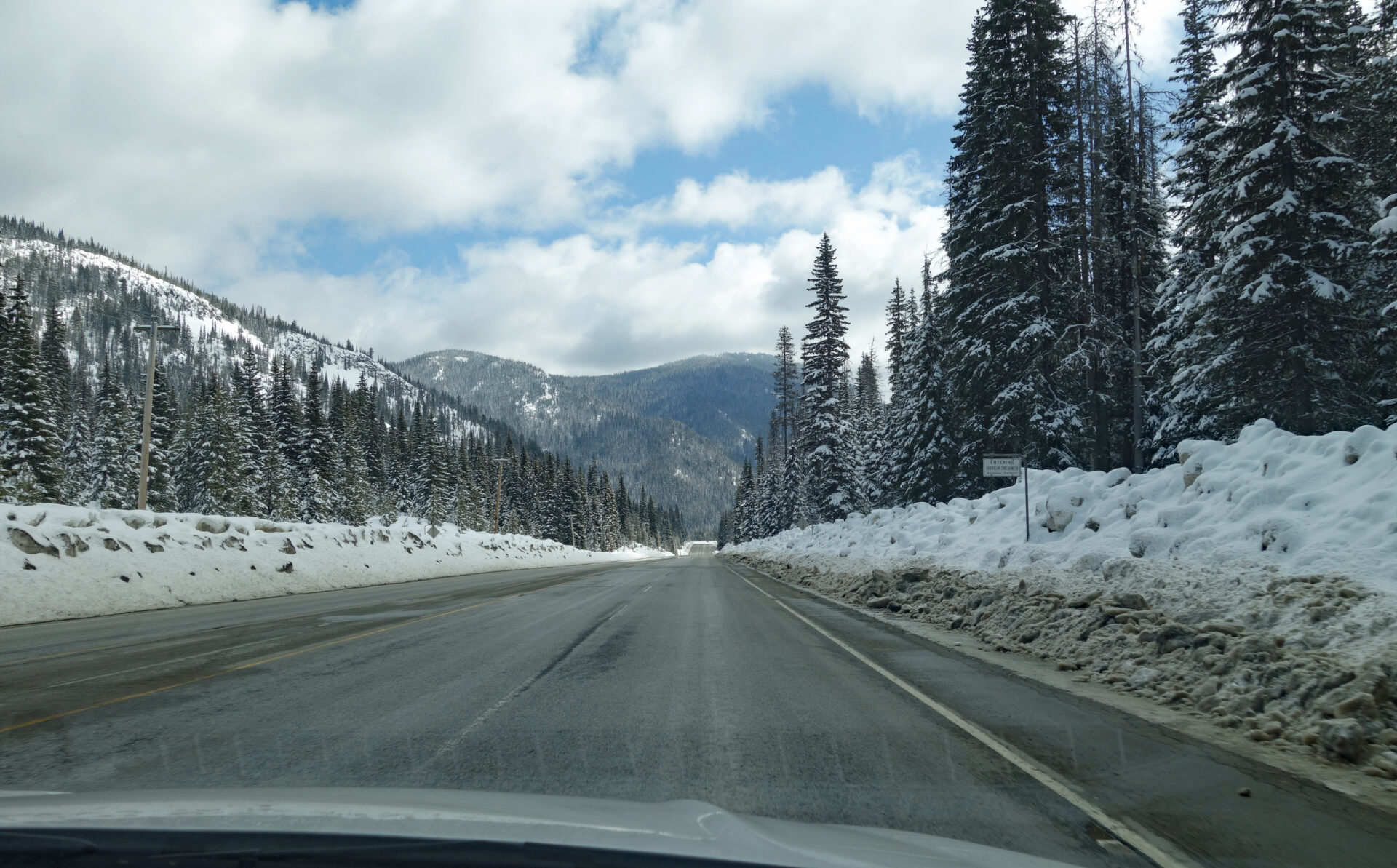 Osoyoos is the southernmost town in British Columbia's Okanagan Valley, just 3.6 km from the US border, with a population of around 6,000 residents.  Sitting on Osoyoos Lake, the town is one of the warmest places in Canada with a dry arid climate.  The average summer temperature is over 30 degrees Celcius (86 F) drawing thousands of tourists here every summer.  Fortunately for us, we are enjoying the cooler spring temperatures which are perfect for golf…and wine tastings 😎  Not only is this area a major wine-producing region, the fruit orchards stretch for miles upon miles, agriculture is the major component of the economy here.  According to Wikipedia, the average age of Osoyoos residents is 55.4 years, second in Canada to Qualicum Beach with an average age of 60.1 years.  Hmmmm, we seem to be hitting all the retirement hot spots in BC  😂
The Osoyoos Golf Club is a 10 min drive from our apartment, we can actually see it across the lake from our balcony, and we decided to join for the month.  They had an early-season 30-day membership on sale for $495 CDN ($393 USD) each for unlimited golf, which sounded like a pretty good deal!  The gym here in Osoyoos is quite small so we made the choice to get our exercise outdoors and walk the golf course, this takes 3.5 to 4 hours, a good workout considering we played 18 days during April.
Besides golfing, there are over 300 wineries in the Okanagan Valley, 40 in the Osoyoos region alone, so we had our work cut out for us to visit as many as possible.  Even though the vineyards are still barren, one can imagine how beautiful the hills will be when the vines begin their annual grape growing.  In no particular order, we visited the following wineries:  (if you are not into wine this is probably a good place to skip to the end 😂😂)
Bonamici Cellars – Bonamici is Italian for good friends and the owner explained to us the reason for the name was because they partnered in the vineyard with good friends.  This vineyard is very young, they only started growing their own grapes in 2017 which is reflected in their young wines.  We had a lovely chat with two of the owners whilst tasting their rose and three red wines.  Our favourite wine, which we bought, was a silky smooth and full-bodied 2017 Belviaggio wine costing $40 CDN ($32 USD)
Noble Ridge Vineyard – This vineyard was started in 2001 by a couple from Calgary who have expanded the vineyard from 3.5 acres in 2001 to 35 acres of planted vines today.  The tasting room is set high on the ridge looking south over the vines and Vaseaux Lake.  Our hostess explained that the winds running north to south down the rows of vines mean they don't need to use pesticides against insects and mould.  Another thing we found interesting was the arrangement of the vines, alternate vines grow in the opposite direction.  It was explained that this allowed them to plant the vines closer together and the grapes grew in a curtain fashion falling down each side of the row.  I don't recall seeing this type of planting before!  The vines are also quite tall which makes for easier picking at harvest time.  We fell in love with Noble Ridge wines and purchased 3 bottles.  The first bottle was a 2017 Reserve Meritage costing $43 CDN ($34 USD), smooth and full-bodied, which we consumed in the gardens of the vineyard with a picnic lunch of cheese, pate and crackers.  The second bottle was the Stone Vintage 2017 Cabernet, a very dry and full-bodied wine that was Blair's favourite, costing $45 CDN ($36 USD).  Our splurge purchase was their pinnacle wine, Kings Ransom 2017 Meritage wine for $75 CDN ($59 USD), it was just too wonderful to pass up and we will savour every drop of this amazing wine.  We also popped back another day to pick up a 2014 Reserve Meritage as a gift for a family member.
Black Hills Estate Winery – Located on Black Sage Road, 13 km north of Osoyoos, this vineyard was first planted in 1996 on 27 acres of an abandoned vineyard.  Since 1999 their signature wine, Nota Bene, has become highly acclaimed within the wine world.  For our tasting, we selected the Red Wine Flight consisting of 4 different reds, a Carmenere, a Syrah, the Addendum and the Nota Bene, our favourite being the Addendum.  The wine flight costs $20 CDN ($16 USD) each, which is not applied to a bottle purchase.  Had the winery done this we likely would have purchased a bottle to take home but their wines are expensive and we have purchased a few expensive bottles lately.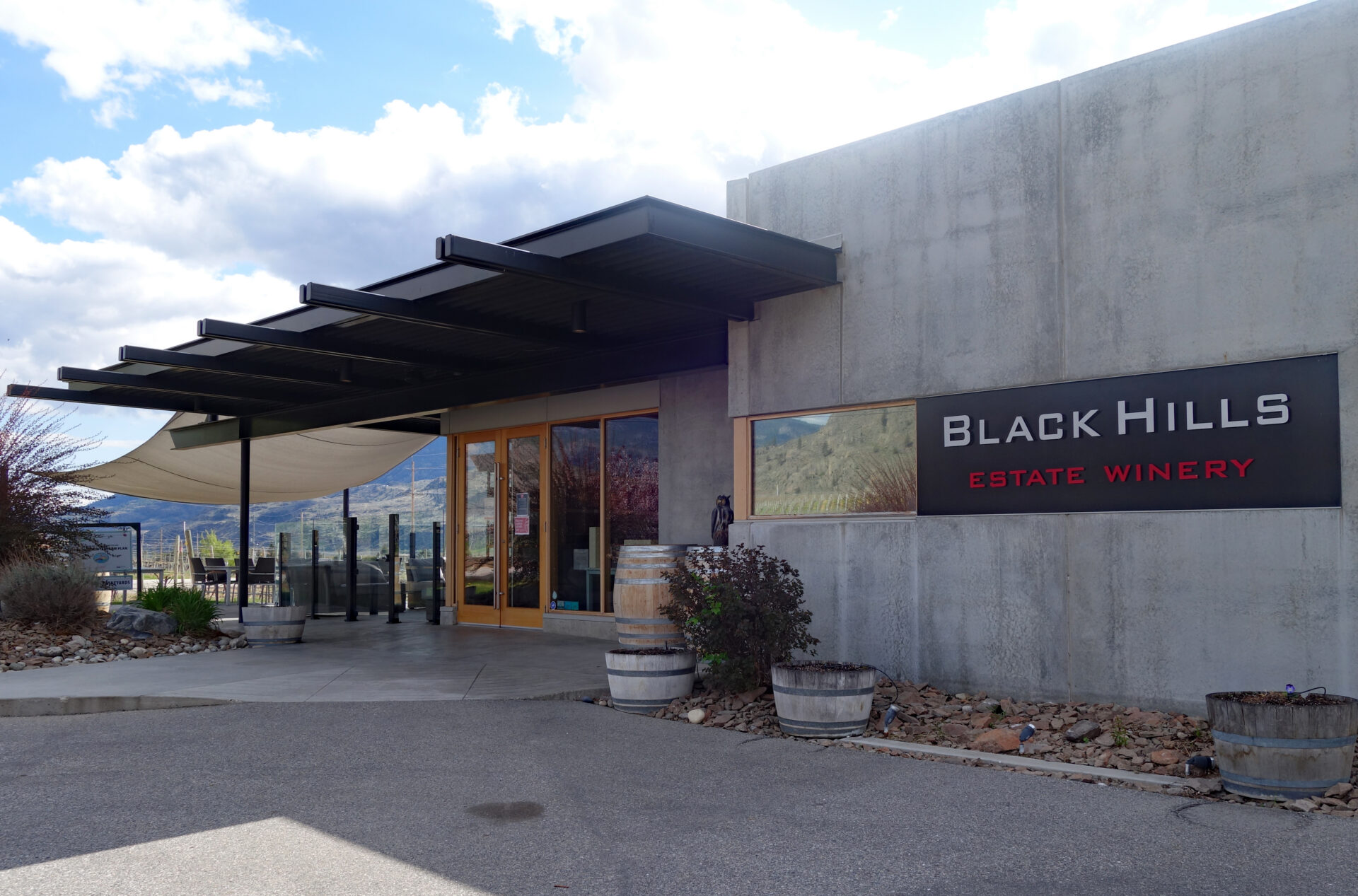 Platinum Bench Estate Winery – Is a winery and an artisan bakery!  Located on Black Sage Road we popped in here the first time quite by accident.  They had a roadside sign advertising cheese and bread for sale which caught our attention.  The owner bakes fresh sourdough bread daily, which is paired during tastings with their signature bold red wines, as well as being for sale.  On our first visit, we bought a couple of cheeses, a Tuscan sausage and promised to return when the bakery was open, sadly it was closed that day.  We returned the following week for an official wine tasting and bread buying.  Platinum Bench consists of just 15 acres of vines resulting in unique small-batch wines only available to purchase on-site, and when they are gone they are gone!  We purchased a bottle of 2018 Mur-Fi's Red, costing $34 CDN ($27 USD), described as follows by the owners:  "Named for owners Murray and Fiona, this wine showcases the range of fruit at Platinum Bench. Your palate determines the flavour profile, whether you note the dark fruit, raspberry notes, or caramel. Basically, it's just good!"  In addition to the wine, we picked up a couple of their delicious sourdough breads:  a Sopressata & Swiss Cheese and an Asiago Cheese loaf.  The cost of the bread is $7 CDN ($6 USD) each.  Yummy 😋😋
Phantom Creek Estates – This winery caught our attention with its magnificent building perched high on the Black Bench hillside, with a commanding view of their vineyards.  What captures your attention immediately are the six-metre-tall flying angelic forms of celebrated Taiwanese sculptor Wu Ching Ju, a replica of her sculpture in the heart of Shanghai.  This is one of only three in the world.  Once past the jaw-dropping entrance, the two-floor hospitality area (opened in June 2020) is truly dazzling, boasting panoramic tasting rooms, an indoor/outdoor restaurant and an outdoor amphitheatre.  This is no ordinary vineyard!!!  So, after that breathtaking entrance…how are the wines?  With 200 acres of planted vines, there is no shortage of lovely wines to try.  The wine tasting costs $10 CDN ($8 USD) each and is applied to any wines purchased.  A regular tasting consists of 2 whites and 2 reds however being red wine fans we requested a red only tasting, and the staff happily obliged.  Our tasting selection included the 2017 Estate Petite Cuvee, 2017 Estate Cabernet Franc Merlot, 2017 Kobau Vineyard Merlot and 2017 Becker Vineyard Cuvee.  We were the only people in the tasting room so enjoyed the undivided attention of our wine ambassador.  Taking our budget into consideration we purchased a bottle of the Estate Cabernet Franc Merlot costing $46 CDN ($37 USD).  It's a lovely wine which we will no doubt enjoy.  We recommend a visit to this spectacular vineyard if you are in the area!
Tinhorn Creek Winery – Recommended by a fellow golfer, this was one of the larger vineyards we visited which also has a lovely restaurant on the property.  The tasting room and restaurant are set high on the western side of the valley with breathtaking views of vineyards as far as the eye can see.  Tinhorn Creek has approx 50 acres planted on the east-facing slopes and approx 100 acres planted on the west-facing slopes of the South Okanagan Valley.  There were only two red wines available for tasting so we ended up with a double pour of each instead of the two whites on offer.  We tried the 2017 Oldfield Reserve Merlot, a 2018 Cabernet Franc and as a bonus, the 2020 Oldfield Reserve Rose.  The Merlot definitely tickled our tastebuds and we were pleasantly surprised at the 2020 Rose.  Unlike many rose wines we have had, this one smells like grapefruit and oranges, has a mouthful of flavour with a smooth dry finish.  Definitely one of the most interesting rose wines we have tasted.  Our Tinhorn Creek purchases were the 2017 Merlot, $34 CDN ($27 USD) and of course a couple of bottles of this delicious 2020 Rose, $25 CDN ($20 USD)  Following our wine tasting, we wandered next door to the Miradoro Restaurant.  Not only are the panoramic views outstanding, but the Diavola Pizza is to die for!!!  I paired it with a glass of my newly discovered Rose wine which tamed the heat from this deliciously spicy pizza, it was so good we returned again for lunch.  Do not pass by here if you are in the area!!
Second Chapter Wine Company – This boutique winery sitting on the western slope of the valley has a wonderful selection of wines for such a small operation.  The couple who run this business used to own a larger vineyard, sold it and started this much smaller, more focused winery.  Producing 4,000 cases annually you will only find these wines available for sale on site.  We purchased two of their signature wines, a 2016 Rattlesnake Vineyard Malbec and a 2017 Cabernet Sauvignon.  If we had a wine cellar the 2017 wine would be a good one to let age for another few years, but we will need to enjoy this wine before we (hopefully) leave in the fall.  Tough job, but I think we are up to the challenge!!  The tasting fee is $8 CDN ($6 USD) each for your choice of 5 wines and the fee is applied to any bottle purchased.
Fairview Cellars – Another boutique winery, this one with just 10 acres of planted vines.  The vineyard occupies a dramatic location across from the first tee of the Fairview Mountain Golf Course with expansive views looking south down the valley.  A perfect location for their wine tasting experience.  The owner of Second Chapter Wine Company suggested we head up here because Fairview Cellars is known for its robust, full-bodied red wines.  The tasting fee here is $15 CDN ($12 USD) each but in addition to the wine, that buys you a Reidel tasting glass to take home.  We tasted 8 wines and of course, the best wine was their signature Iconoclast wine but at $120 CDN ($96 USD) per bottle, it was out of our price range.  Instead, we purchased their 2018 Two Hoots wine costing $28 CDN ($22 USD), described by the winery as "a Cabernet/Merlot blend specifically produced and priced for daily consumption (really!).  Although there are many reasons for the name Two Hoots, the main reason is to honour the return every year of the Great-Horned Owls to nest on the Fairview property.  This blend of Cabernet Sauvignon, Merlot and Cabernet Franc is fashioned to make the wine available to drink within 3 years of production yet be able to hold in the bottle for upwards of 10 years"  Another bottle to save until just before we leave!
Burrowing Owl Estate Winery – This was the largest vineyard we visited with 210 acres of vines planted in 3 locations, a restaurant, a guest house, the winery and tasting room.  The vineyard currently produces about 45,000 cases of wine annually, available at fine restaurants and wine shops and of course the vineyard.  The cost for a wine tasting is $5 CDN ($4 USD) which is donated to the Burrowing Owl Conservation Society.  We tasted 2 whites and 3 reds while enjoying a nice visit with the tasting room staff, we were the only people there on a rainy Sunday afternoon.  Our visit here was towards the end of our time in Osoyoos so we did not want to buy any more wine that we would have to carry back to Calgary.
Aside from golfing and wine tastings, we did take a few scenic drives around the area, but basically, we golfed and drank wine for a month 🏌️‍♂️🍷🏌️‍♂️🍷  Here are a few random photos from our limited sightseeing drives.
During these covid pandemic days, I honestly can't think of a better way to spend our time than golfing and wine tasting.  However, it's now time to head back to Calgary and plan a second summer of hiking and biking, while counting the days until we can fly away…..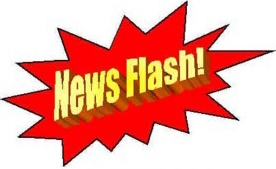 During our month in Osoyoos our age group came up for the first covid vaccine jab.  Following a phone call to BC Health we found out that vaccines were available to us, even though we are not BC residents, so we signed up and awaited our turn.  By April 16 we both received text messages inviting us to book a vaccine appointment.  This was not an easy exercise as it turned out!  The earliest we could get a vaccine nearby was May 5 and we would be gone by then.  Looking further afield, the end result was we had to travel 90 minutes away to the town of Grand Forks to get our jabs on April 29.  Not the most convenient place but worth it to get our first shot towards immunity 👍  An added benefit to this journey was the chance to catch up with an old friend from our days in the Cayman Islands.  Jaxx now lives in Grand Forks on a ranch with her husband.  It was an amazing day catching up with her.  We are so lucky to have friends scattered all around the world 💕
Trip Tips
We were here in April which is still the off-season, beginning May 1 prices skyrocket.  Our apartment increases from $50 CDN ($40 USD) per night to $265 CDN ($214 USD) per night; the Osoyoos Golf Club no longer offers a monthly discount and wine tastings must be reserved in advance.   For budget aware, full-time nomads, the offseason or shoulder season can be the best time to visit popular vacation spots around the world 😊